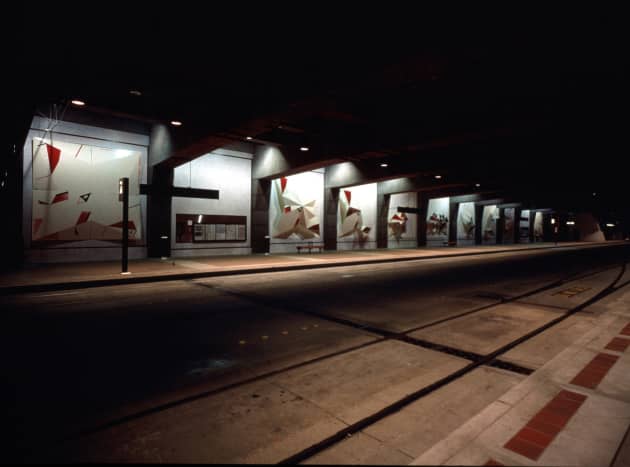 Client: Seattle METRO
Location: Seattle, WA, United States
Completion date: 1991
Artwork budget: $180,000
Project Team
Other
Gerald McGuiness
Fabrication Specialities
Overview
In the station below the International District Plaza a relief mural consists of 9 bays each with a 14' x 14' panel of painted folded aluminum. The folded sequence begins in the far bays as relatively flat painted surfaces and progresses to three dimensional figures.
Goals
Origami was carefully sited within designed bays to provide the greatest impact. The work also provided those waiting for their bus step by step graphic clues on how to fold the figures in paper. Each bay provided the next step in the process.
Process
Sonya Ishii worked closely with the architects and engineers of Parsons Brinckerhoff to insure a seamless design between the art and the architecture. She also worked very closely with the International District community to understand their goals for the artwork within the station.