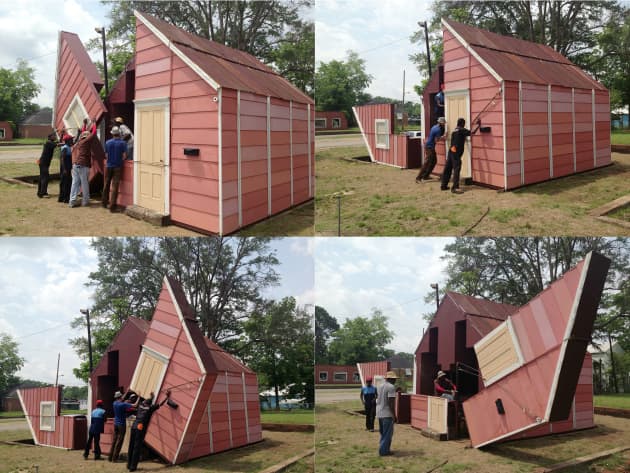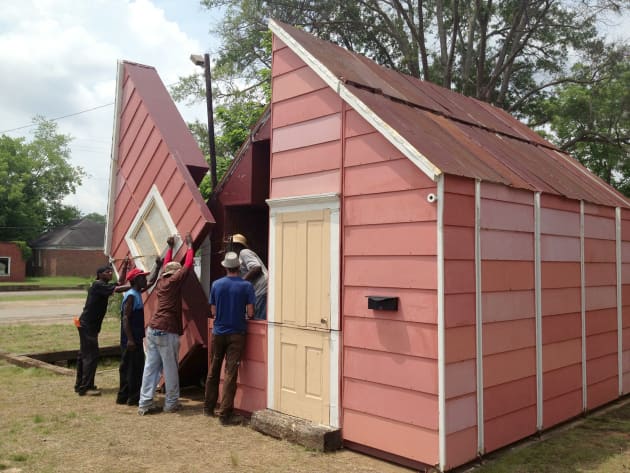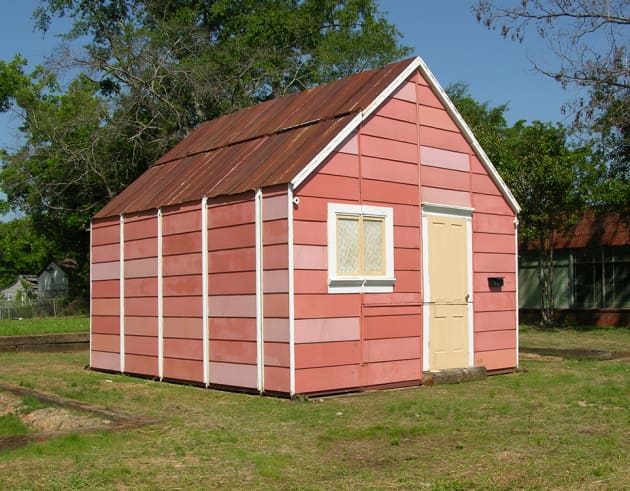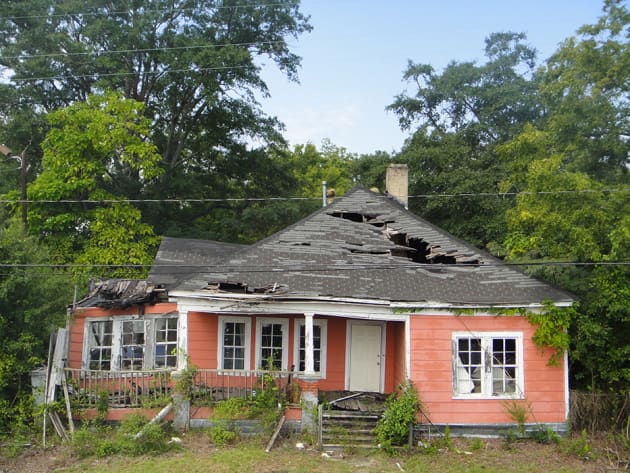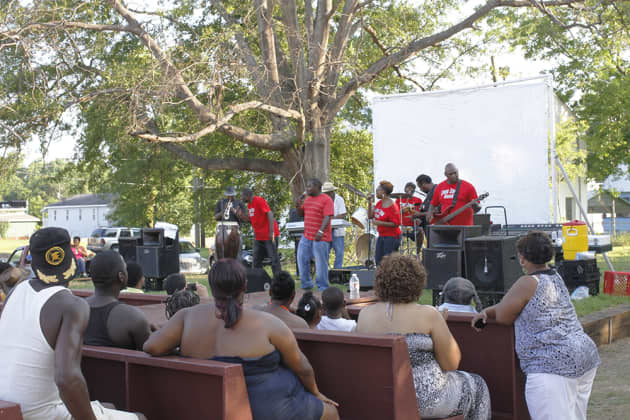 Client: City of York, Alabama
Location: York, AL, United States
Completion date: 2013
Artwork budget: $200,000
Project Team
Architect
Jegan Vincent De Paul
Overview
Open House is a community-built physically transforming House/Theater for York, AL. LAND AREA 1/4 Acre
Goals
Open House directly addresses the lack of public space in York, AL by providing a physical location as common ground for community dialogue and activities. The new structure carries the weight of the past through the materials that were salvaged and repurposed from the old structure. When Open House is fully unfolded, it provides an opportunity for people to come together and experience the community from a new perspective. When it folds back up, it resembles the original abandoned house, reminding people of the history of what was there before.
Process
In 2011, Matthew Mazzotta was invited by the Coleman Center For The Arts to organize an artwork with the people of York. During Matthews initial visit, he asked people from the community to bring something from their living room so that they could recreate a living room outdoors in the middle of the street as a way to provoke discussion about what were on peoples minds and to generate ideas about what direction they might go in. From this conversation, they developed a project that uses the materials of an abandoned house as well as the land it sits on to build the transforming structure on the footprint of the old house.
Additional Information
On June 15 2013, a ribbon cutting by the Mayor of York, Gena Robbins, inaugurated Open House followed with an invocation prayer by Reverend Willie, performances by a gospel choir and the local R&B funk band Time Zone, and a screening of Dr. Suess's The Lorax. Since the opening day, several films and art shorts have been screened and the Mayor held the town meeting in Open House.