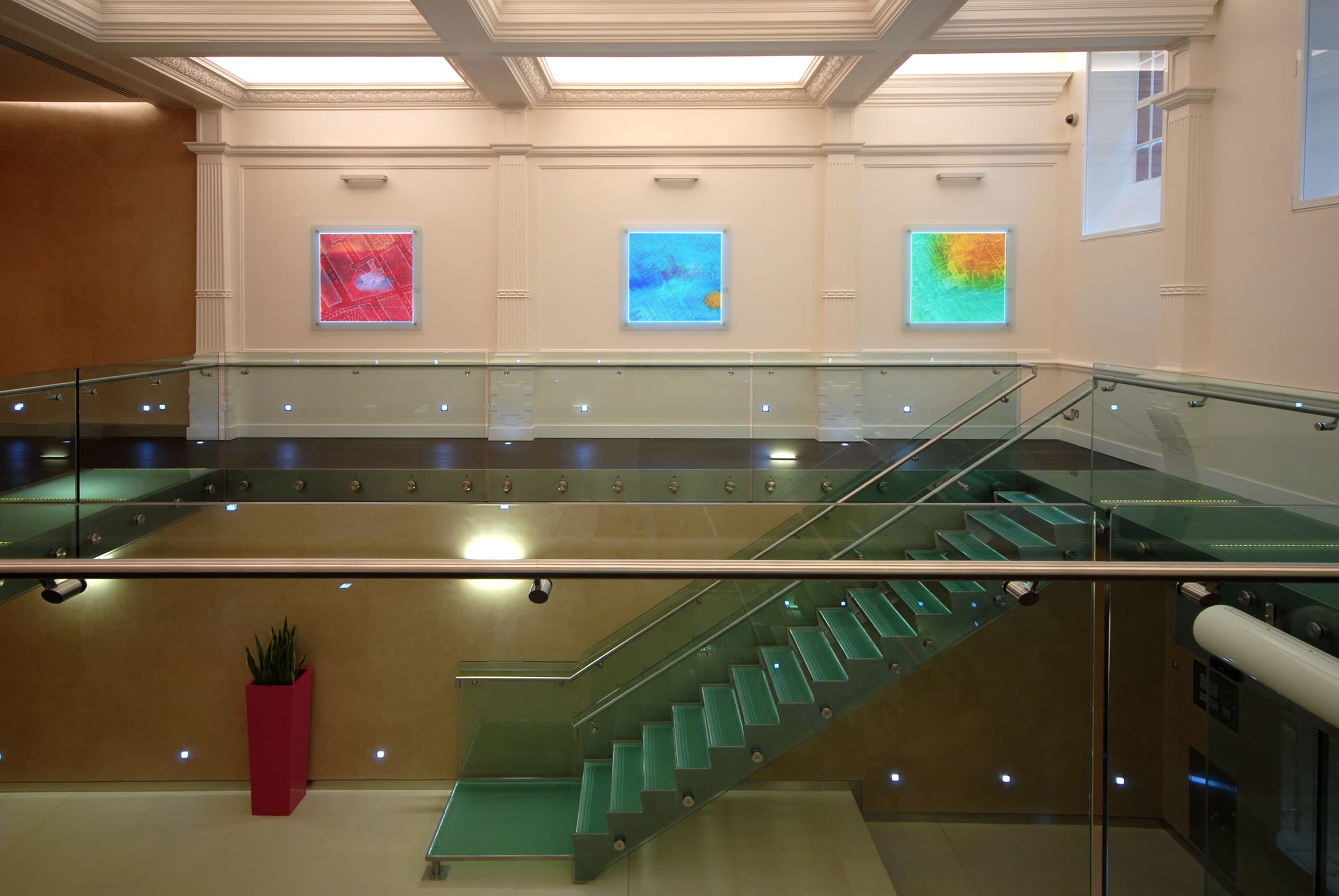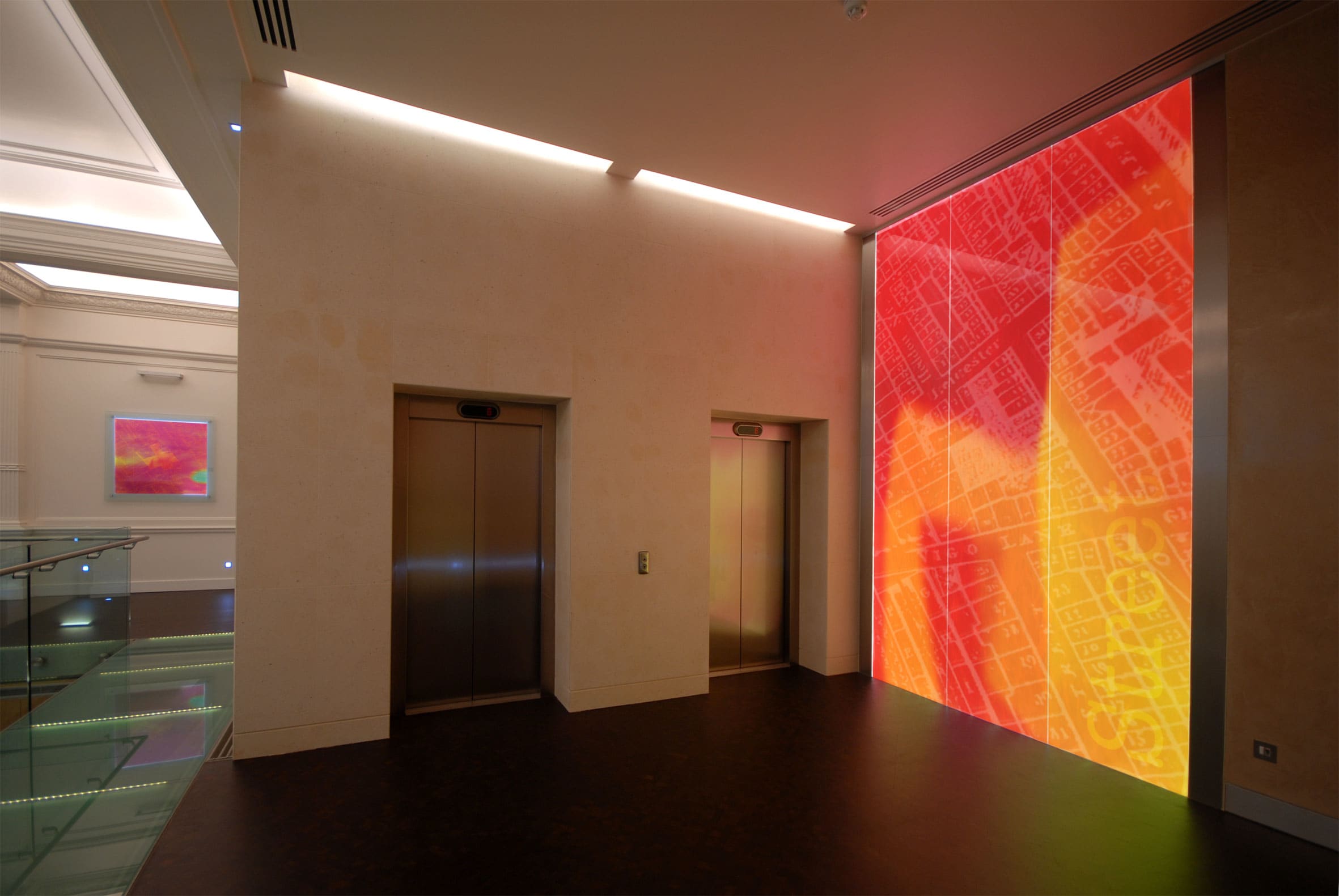 Project
Client: Crown Estate
Location: London, United Kingdom
Completion date: 2009
Artwork budget: $100,000
Project Team
Artist
Martin Donlin
Martin Donlin Limited
Art Consultant
Crown Estate
Crown Estate Associates
Overview
30 square metres of digital printed glass with sandblast etching. With Slimline LED light-boxes.
Goals
Housed within an old Victorian Art Gallery just off Regent Street. The artwork has responded to the diverse and varied history of the building. This being mainly abstract but including many references to the buildings history as an art gallery and the first electric cinema in London.
Process
The architects gave me a brief to simply brighten the space up in any way possible. A bold composition is clearly visible from the street with an engaging amount of detail to be read on the glass whilst waiting for the lifts.