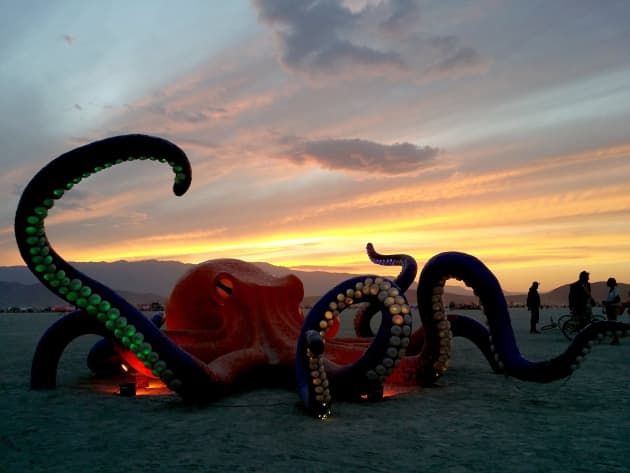 Photo: dan clements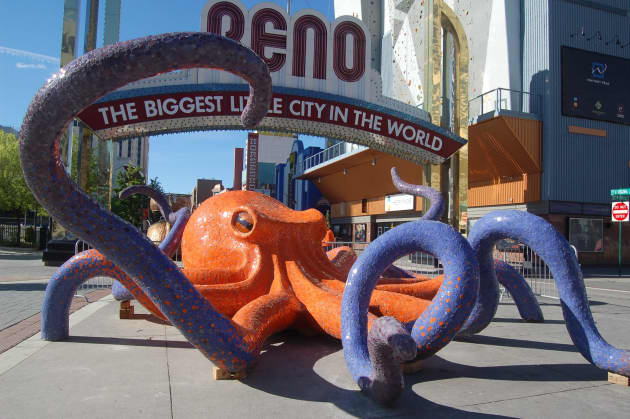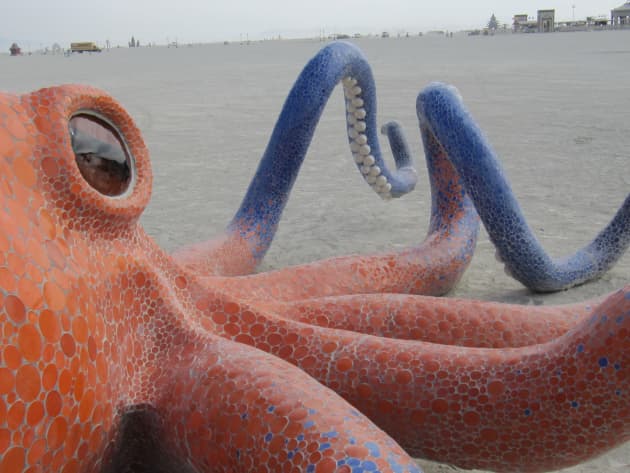 Photo: christine brooks
Photo: christine brooks
Client: Burning Man
Location: Reno, NV, United States
Completion date: 2016
Artwork budget: $350,000
Project Team
Overview
hand-fired ceramic mosaic sculpture on steel and cement, 9x24x29 ft., LED lights and glass suckers.
Goals
This was a piece made specifically for Burning Man 2016, and the winner of a Honoraria Grant Award through the Burning Man Foundation. We strive to create pieces that bring visions to life, and have been very successful in doing so with this massive, interactive piece.
Process
This piece was created with the designer and artist (Peter Hazel) and a team of volunteers and ceramic arts specialists over a period of six months of work and collaboration.