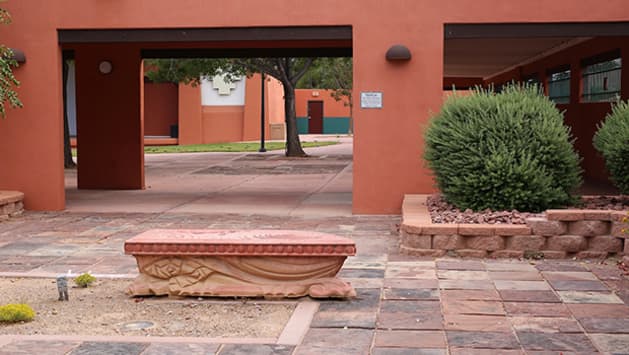 Client: City of Las Vegas Arts Council
Location: Las Vegas, NV, United States
Completion date: 1999
Artwork budget: $8,500
Project Team
Public Art Agent
City of Las Vegas
Overview
This is an early public commission I completed for the "Sammy Davis, Jr. Festival Plaza" (performing arts center) located in Lorenzi Park, Las Vegas, Nevada.
Goals
The bench is meant to offer a social oasis, a magnet that attracts people who are waiting for a performance to start, or who are excited to talk about it afterwards.
Process
I have been fortunate to work with people on the public art council who care deeply about making sure our community has public spaces that offer beauty, inspiration, and safety. I designed and created the bench, and then coordinated with council members about placement.
Additional Information
Las Vegas has had various nicknames. During the era of segregation, Las Vegas was called the "Mississippi of the West." Completing "Oasis" in 1999, and now working on the maquette from which a full-scale sculpture will be made for the "Rat Pack Crossroads" project, I have been grateful to be able to create artwork that memorializes one of the U.S.'s great entertainers: Sammy Davis, Jr.