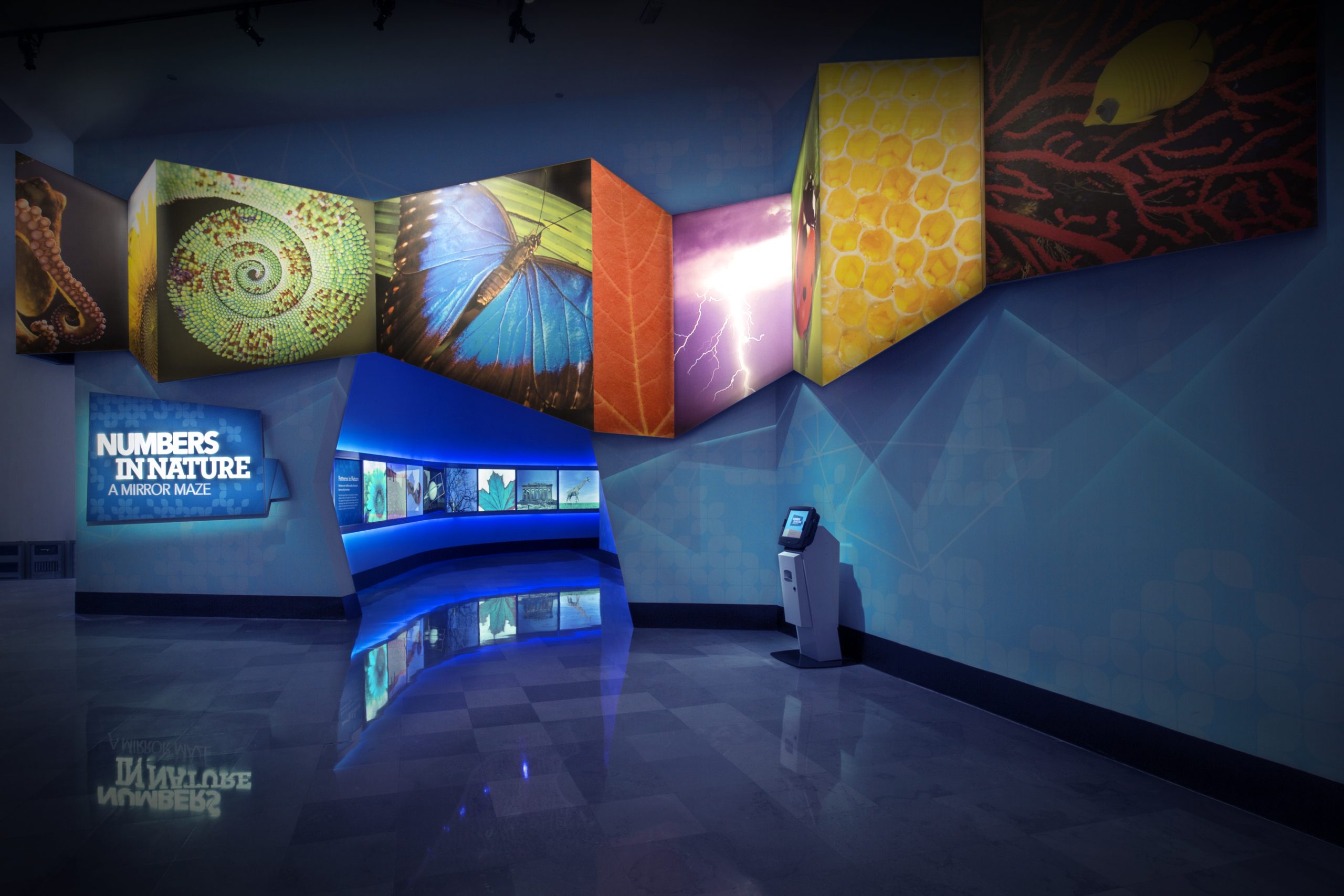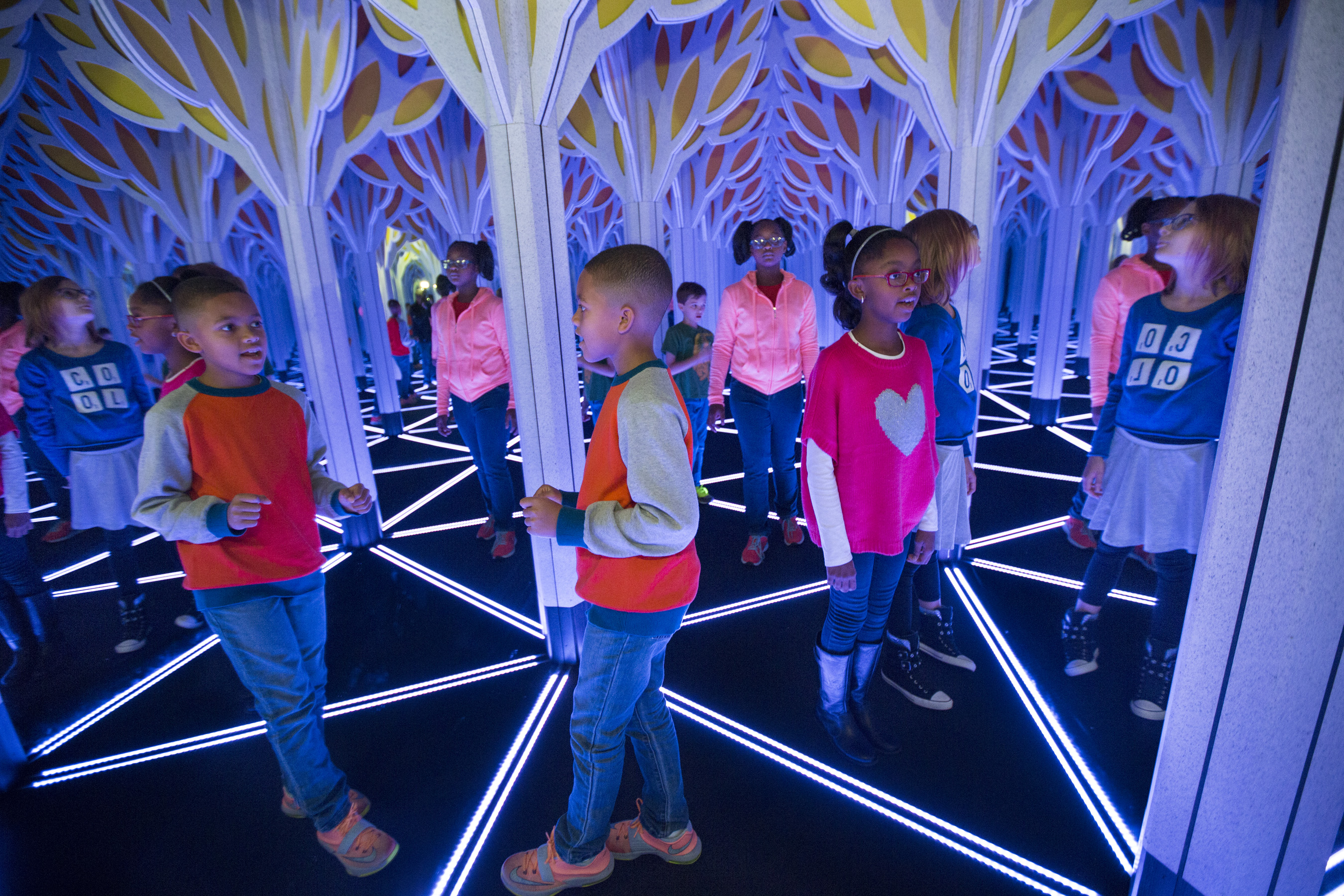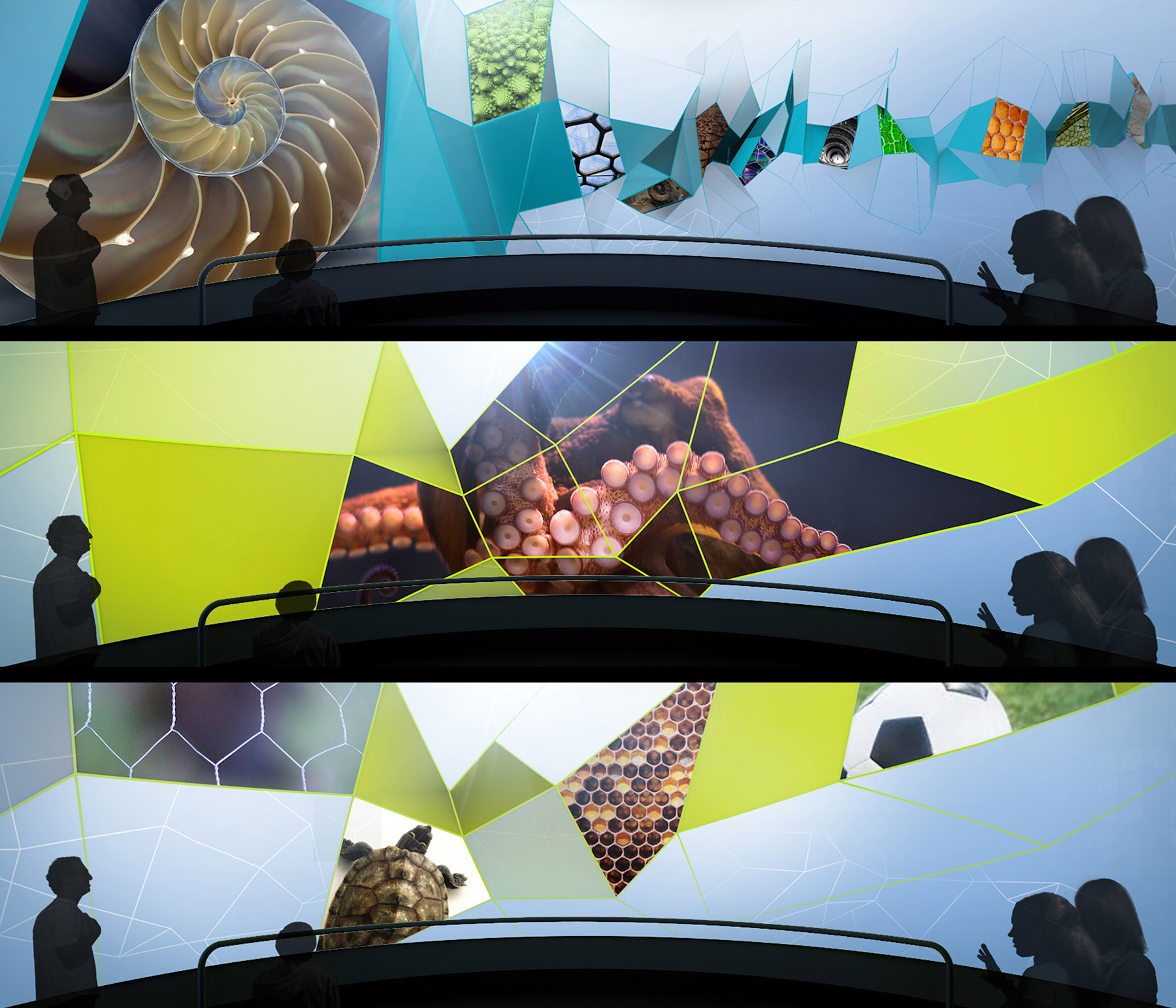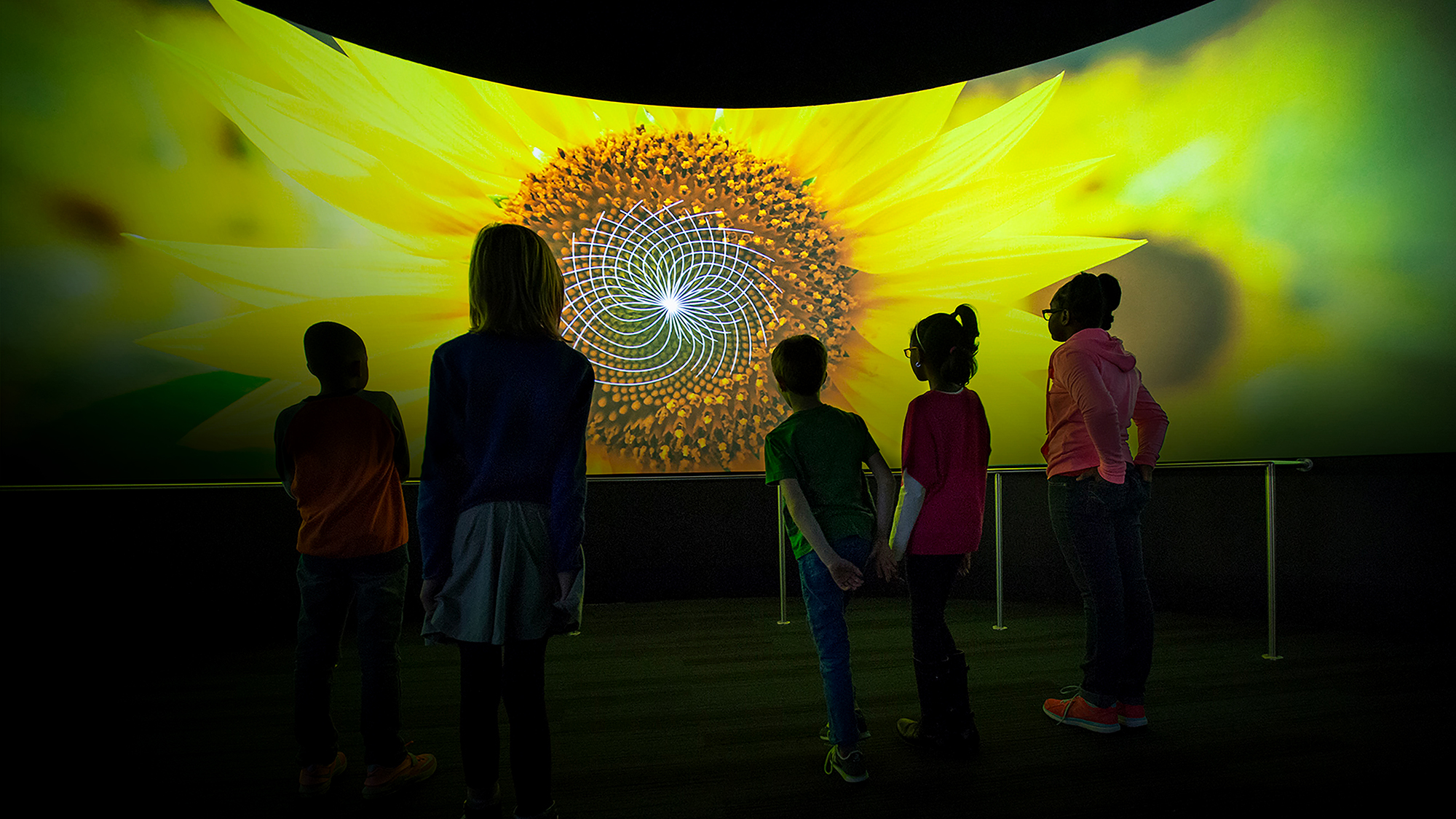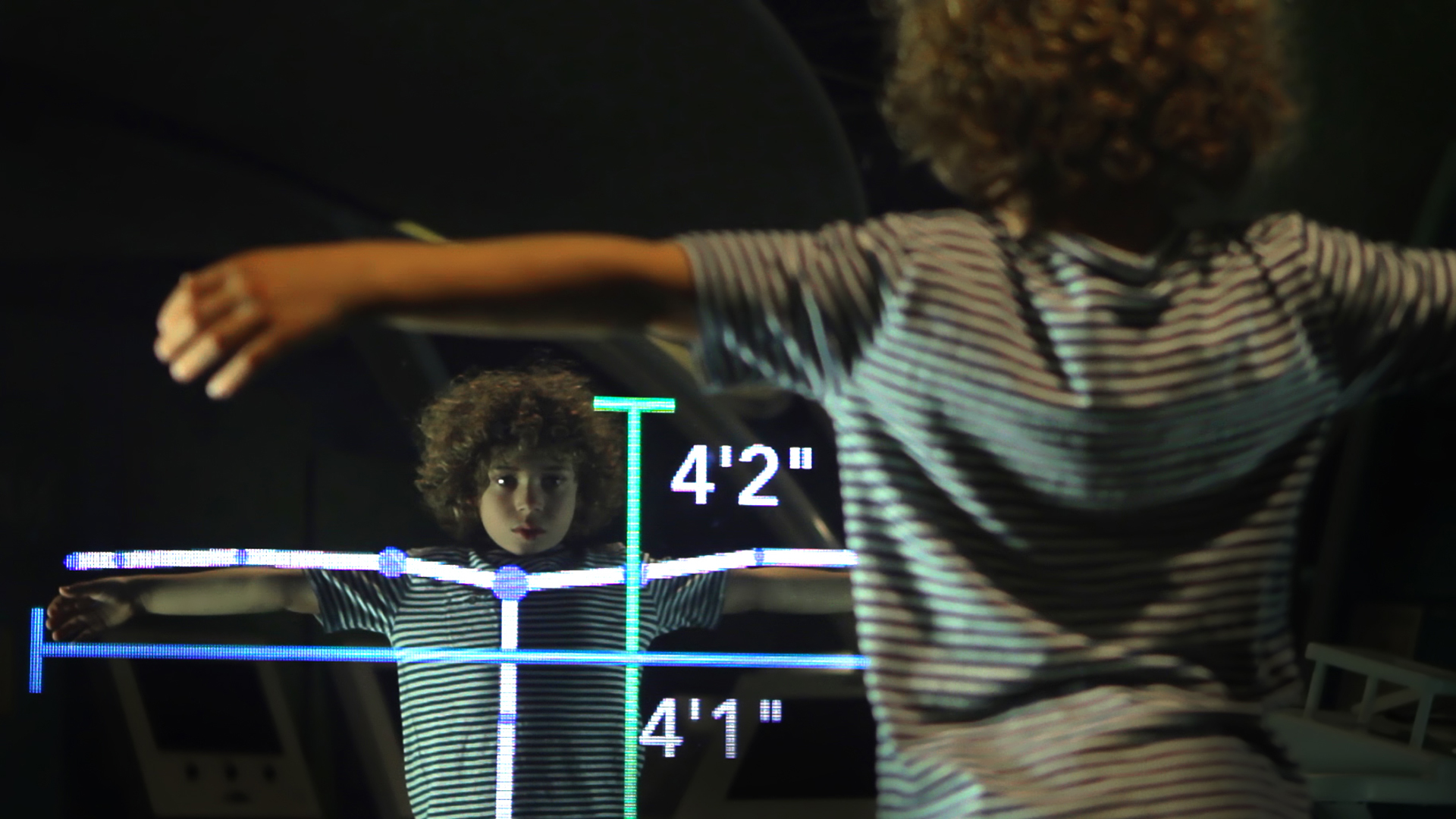 Project
Client: Museum of Science and Industry
Location: Chicago, United States
Completion date: 2014
Project Team
Artist
Jason White
Leviathan
Artist
Chad Hutson
Leviathan
Overview
MSI is the largest science museum in the Western Hemisphere, and its latest permanent exhibit, Numbers in Nature, explores the recurrence of patterns and mathematics in our natural world.
Leviathan helped introduce these phenomena through immersive video content and artful interactive installations. Guests can look into a two-way mirror and see their own natural proportions superimposed à la da Vinci's Vitruvian Man in real time; or virtually explore 3D patterns using nothing but the wave of a hand. Combining simple analog controls with cutting-edge technology, our team designed nearly a dozen dynamic experiences to engage children and adults alike.
Goals
From the concept to completion, there was a fantastic emphasis on visual quality and attention to accurate scientific details from both our team and the crew at MSI. Ultimately, we invented a new visual language based on MSI's designs that is educational and fits all the patterns at the exhibit's heart. We helped design this system using white spiral, voronoi and fractal branching patterns that are superimposed over colorful footage of nature, the human body, and architecture; they are introduced in the film and used throughout the exhibit, including all the promotional materials.
Process
-