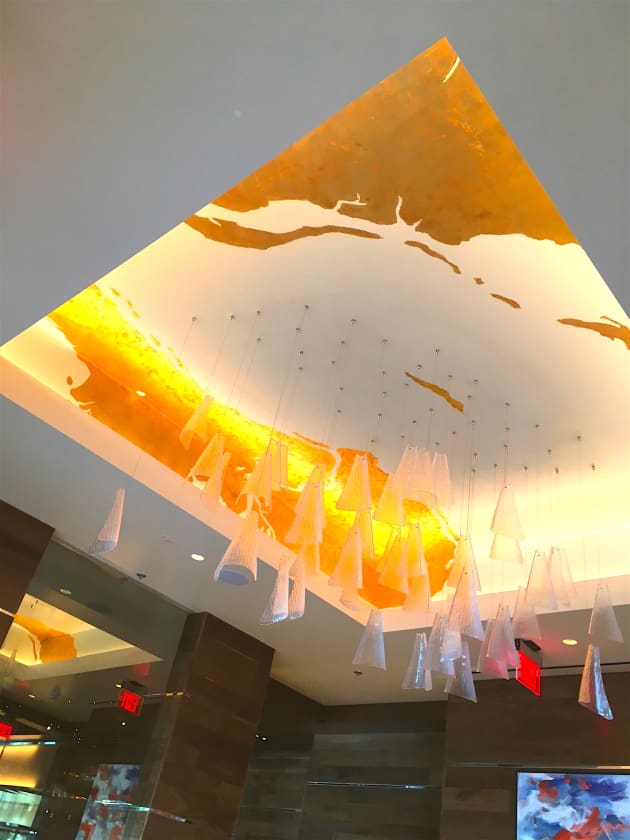 Photo: Grahme Menage LLC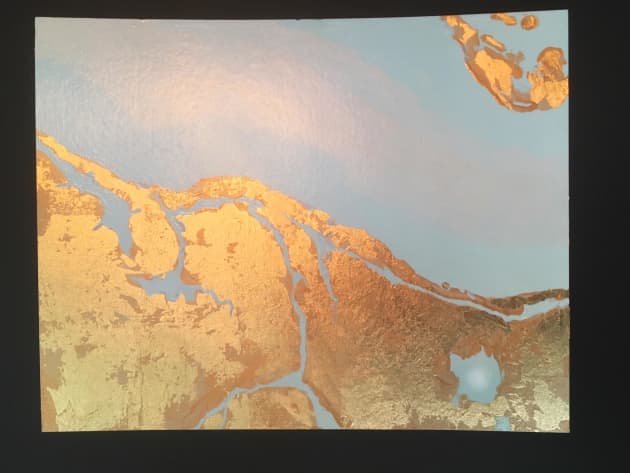 Client: 1000 North restaurant
Location: Jupiter, FL, United States
Completion date: 2017
Project Team
Artist
Grahame Ménage
Grahame Menage LLC
Interior Designer
Ashley McCaul, NCIDQ, ASID
The Johnson Studio
Overview
To: create a custom decorative fantasy coastline mural of Florida inside the ceiling coffer above the entrance lobby of this new prestigious restaurant. Using gold leaf and colored glazes and varnishes, I completed the 10' x 14' ceiling within a week.
Goals
The goal was to make an impact in the main entry of the restaurant. A custom glass/acrylic hanging sculpture was supplied by another company, which hung below the mural. The total design set the style and scene for the innovative restaurant's concept.
Process
Grahame's brief, from The Johnson Studio's Ashley McCall inspired him, via coastline maps to create the gilded fantasy Florida coastline. Grahame wanted rhythm and movement flowing through the mural, and composed the design utilizing disegno, the Renaissance drawing method which encompases not only line, but also form, composition and gesture, Grahame's gesture lines appear as soft opalescent bands, only visible to the onlookers eye. The final composition encompassed the predetermined positions of the hanging sculpture. I created initial samples for approval by designer and clients.