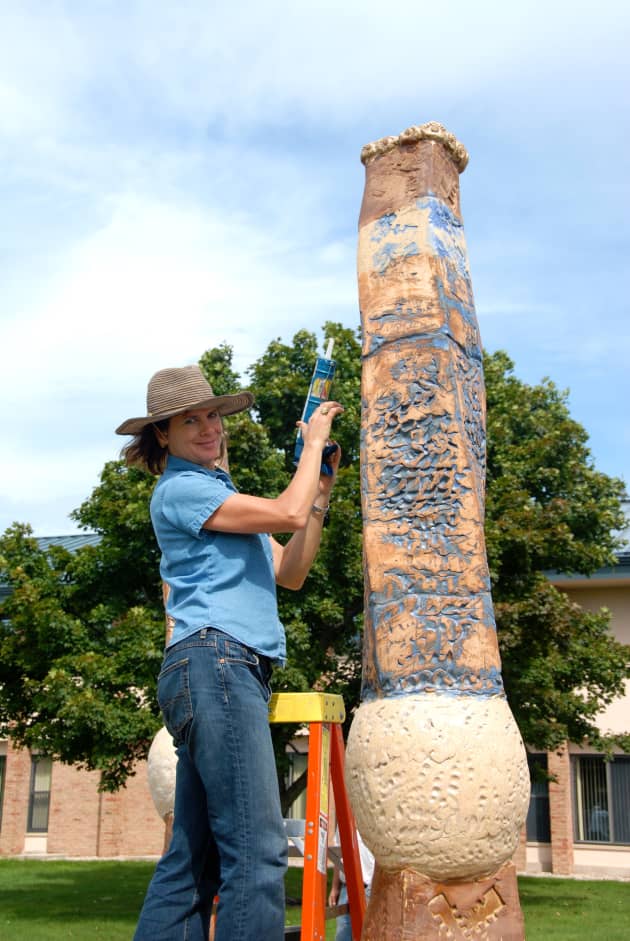 Client: Jack Harris for the college
Location: Petoskey, MI, United States
Completion date: 2009
Artwork budget: $26,000
Project Team
Artist
Carol A. Fleming
Studio Terra Nova
Client
Jack Harris
North Central Michigan College
Overview
Client found me from the Guild book, we talked long distances, wrote letters and got the job done. The Boulder Columns blends in beautifully even though I had not been to the chosen site or saw photos of the college buildings.
Goals
Goal, beautify the campus for the daily use by college people.12-foot columns to stand above the snow...round eggs, symbol of hope.
Process
Collaborating? Trusting client and good vision. He brought and gifted a nice collection of 25 sculptures. We miss Jack Harris.
Additional Information
Still standing firm, no problem with snow in the north.