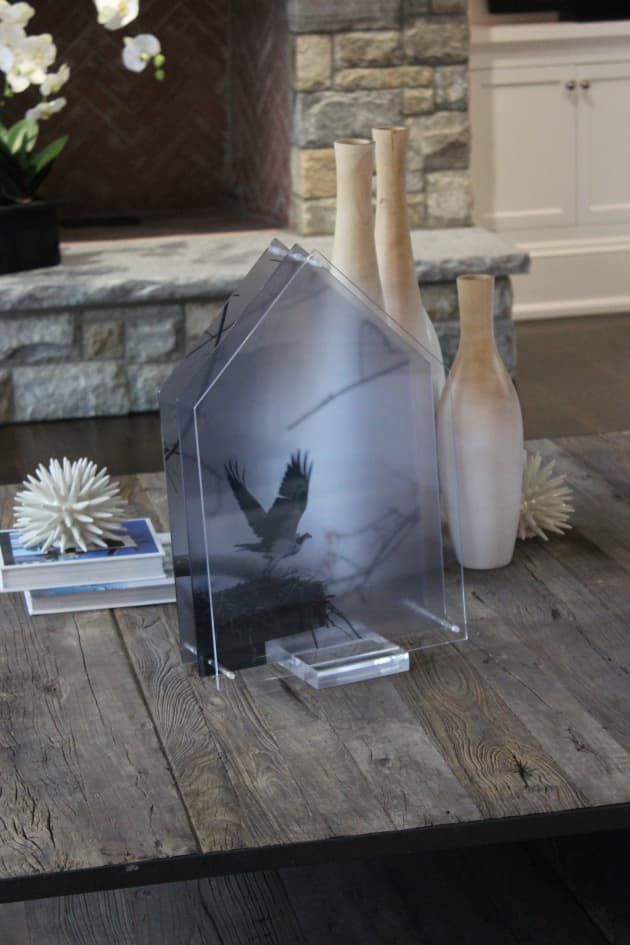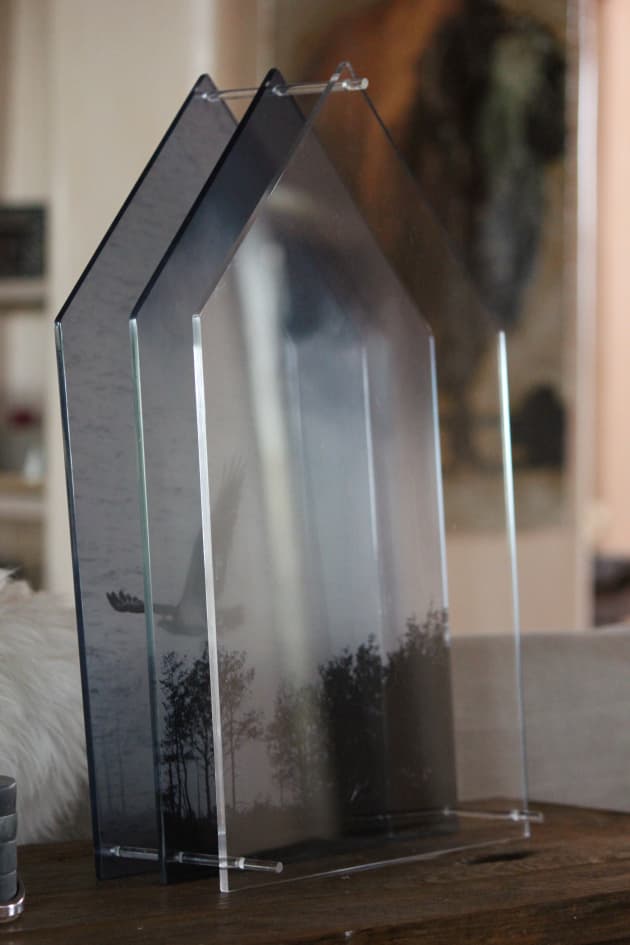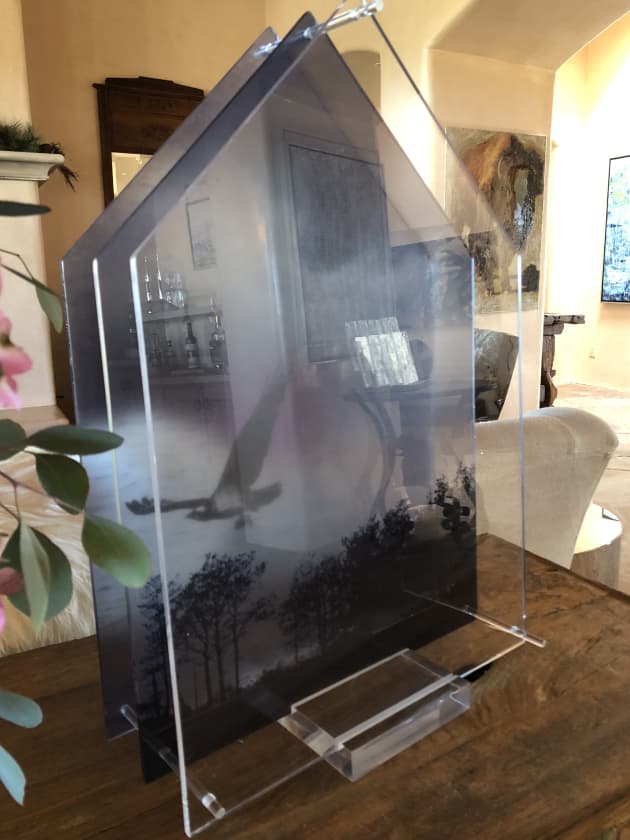 Client
Location: Darien, CT, United States
Completion date: 2018
Project Team
Artist
Andrea Bonfils
Andrea Art Studio LLC
Industry Resource
Philip Vourvoulis
Architectural Glass Consulting
Overview
The "Nest" 3D photo montage sculpture series was inspired by the plight of refugees, humanity and nature. It is human nature and the instinct of survival that dictates we nest and create shelter as well as a place of belonging, comfort and identity.
Nests are comprised of 3 transparent panels with infused imagery siting side by side in a symbolic home shape. They can be used as singular table top sculptures, wall mounted or congregated to comprise a village. Nests are also installed outdoors, life size in architectural glass.
Goals
Many locations and setting are appropriate including a reflecting pool, an open or wooded setting or a resting place and stand alone focal point sculpture. Utilizing varied sizing, light, transparency and layering (in glass or transparent acrylic) communicates diverse ecosystems and habitat. Imagery on each panel is viewed 360 with variable perspectives appearing grown from the earth and organic.
Process
Andrea Bonfils is in collaboration with Philip Vourvoulis, Architectural Glass Consulting Owner and CEO who brings 30 plus years of glass fabrication experience to construct life size (ie 10 feet high) versions of the Nest Series.