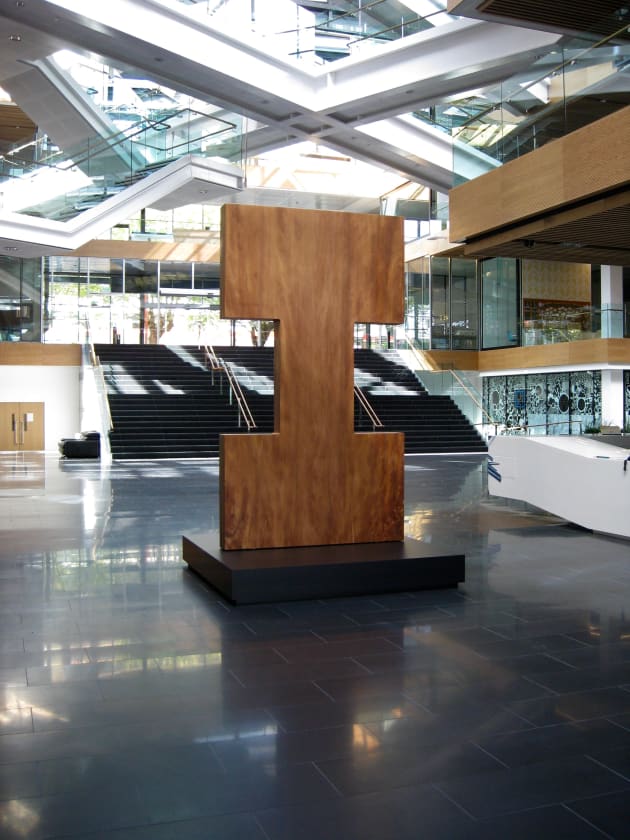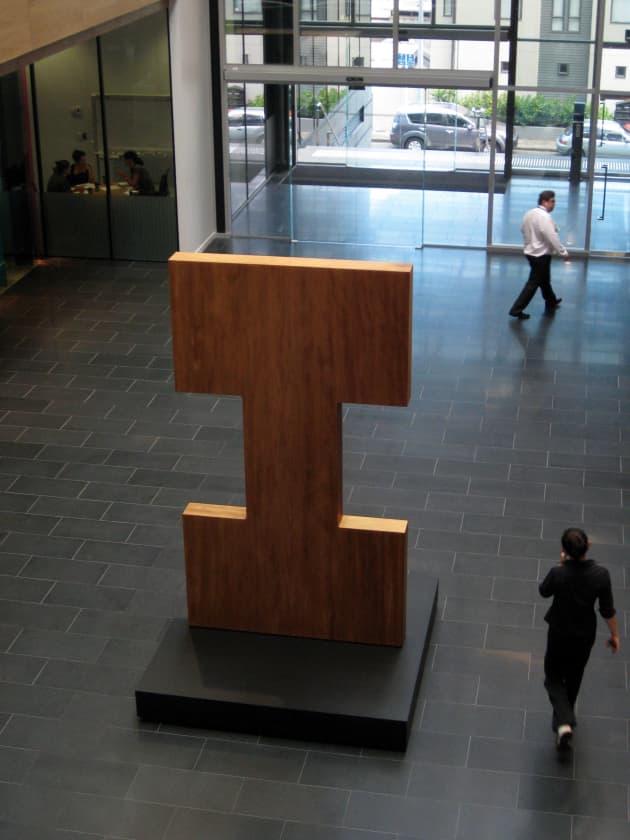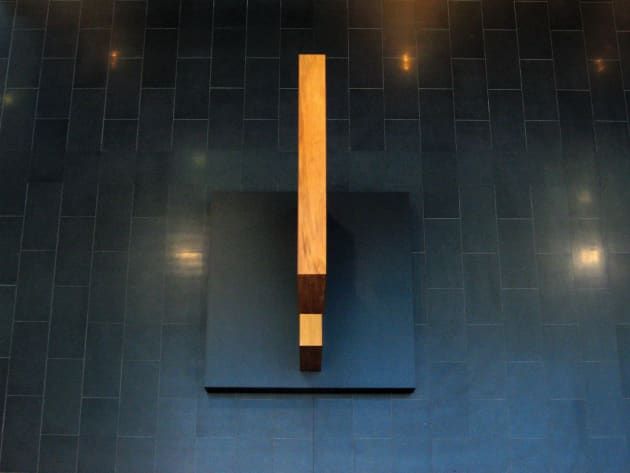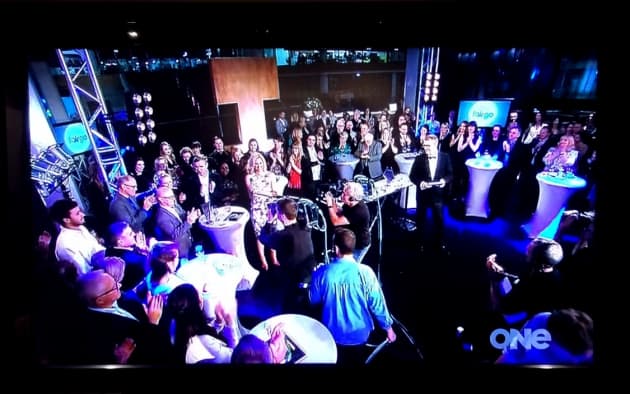 Client
Location: Auckland, New Zealand
Completion date: 2012
Project Team
Artist
Gill Gatfield
Gill Gatfield Studios
Industry Resource
Pyramid Engineering
Pyramid Engineering
Industry Resource
Rich Rigging Ltd.
Rich Rigging Ltd.
Industry Resource
Paul Jeffries Ltd. Construction
Paul Jeffries Ltd. Construction
Industry Resource
PicPac Ltd
PicPac Ltd.
Overview
A monumental abstract 'I/One' carved in the heartwood of a giant ancient kauri stands at the centre of a major telecommunications building. A rare and unique native timber excavated from a prehistoric forest, the kauri is radio carbon-dated at over 45000 years – predating the last Ice Age, early European cave painting and the development of human language. Carefully excavated from a peat swamp, this alpha native articulates a one word/one number/one sound text message. At over 10ft/3m tall, the I-figure appears totemic, a primitive and sacred object of worship. As a new antiquity, 'Native Tongue' silvers again with age.
Goals
At Spark NZ's Auckland head office, 'Native Tongue' brings historic and organic content to the world of high tech communication. Made from 45,000 year old kauri heartwood, the I-form stands tall in the atrium, quietly complimenting the 5 star 'green building' design. The warm glow of wood and reference to an I-beam highlight significant architectural details. The sculpture's placement aligns geometrically with key axes in the atrium and is visible from open-air walkways and stairs within the 8 storey building. Located at the heart of the building, 'Native Tongue' speaks of centrality, linking primordial beginnings, present-day communications and future networks.
Process
An iconic and rare New Zealand timber, ancient kauri is one of the most prized timbers in the world. Revered for its age, beauty and distinctive grain, it is also regarded as one of the most challenging timbers to work with. Construction of 'Native Tongue' involved age-old timber craft skills alongside state-of-the-art 3D technology and innovation by a multidisciplinary team. The sculpture has an engineer designed installation system by Gill Gatfield Studios and Pyramid Engineering, and is sealed with penetrating timber oil specially designed for high UV climate conditions by Churton Pacific. Hand finishing gives the sculpture a deep golden glow with hues, textures and sheens that change under different light conditions. The unique sheen makes it one of the few woods of the world that illuminates light from within. 'Native Tongue' has the symmetry of a column or architectural structure, perfectly balanced in proportion and strength. Installation inside the newly completed building with its suspended stone tile floor required careful planning by an installation team from Gill Gatfield Studios, Paul Jeffries Ltd. and Rich Rigging Ltd. Specialist art packaging company PicPac Ltd. provided a custom designed crate to protect the sculpture during transport and installation.
Additional Information
Radio carbon-dating of the ancient kauri timber was undertaken by Waikato University NZ. 'Native Tongue' was exhibited amidst significant native specimens at Auckland Botanic Gardens prior to installation in the public atrium of Spark NZ, a popular event venue with cafes and meeting spaces. The sculpture was the set centrepiece for the 2014 National Advertising Awards filmed by TVNZ1. Spark NZ is a telecommunications sector leader with a focus on empowering people through language, connection and communication. 'Native Tongue' reflects this business vision and the green environmental design and materials of the head office building,