Photo: Stephen Brown
Photo: Stephen Brown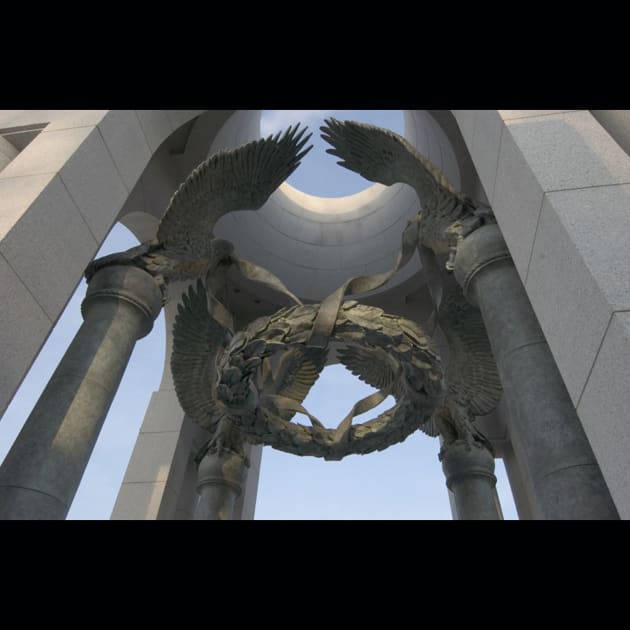 Photo: Stephen Brown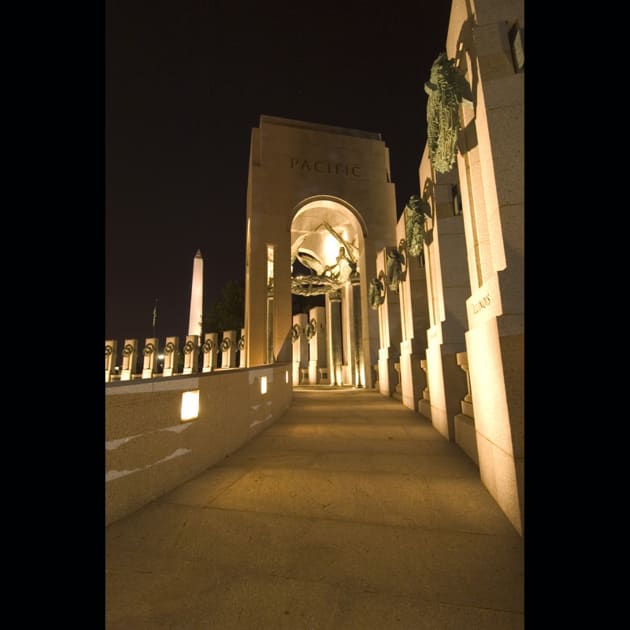 Photo: Stephen Brown
Client: National Battle Monuments Commission
Location: Washington, DC, United States
Completion date: 2004
Artwork budget: $7,000,000
Project Team
Architect
Friedich St. Florian
Landscape Architect
Oehme Van Sweden
Artist
Raymond Kaskey
Kaskey Studio, LLC
Overview
My role was in the design and fabrication of all bronze elements, including: the baldacchino, wheat and oak leaf wreaths and rope motif of the state pillars, flagpole bases, wall of stars, and the twenty-four bas reliefs illustrating the unity of the country during WWII.
Goals
The two goals were to celebrate the triumph of light over darkness through the courage and sacrifice of the fighting men as well as illustrating the unity of the nation on the home-front. Both these could only be achieved by the seamless integration of the figural elements that form a cohesive narrative which should be visually obvious to the public.
Process
The collaboration between architect, sculptor, and client resulted in the sculptural elements becoming part of the fabric of the architecture so that one would not be complete without the other. We drew inspiration from collaboration between Henry Bacon, Architect, and Daniel Chester French, Sculptor of the Lincoln Memorial.