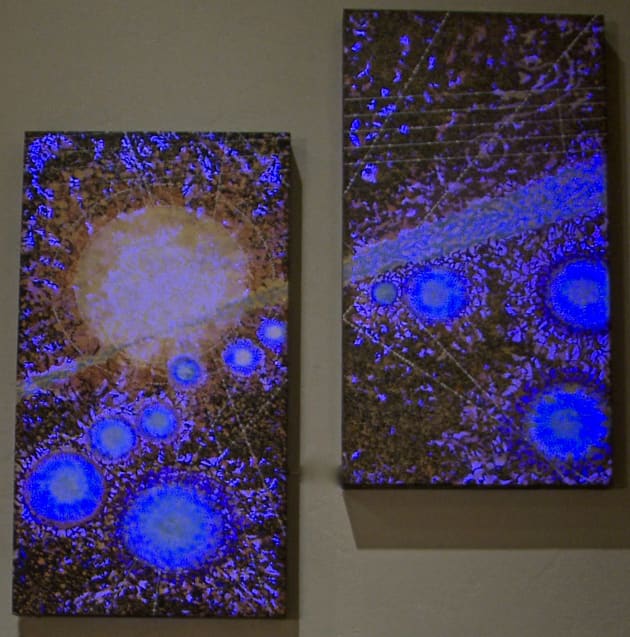 Photo: Andy Kruger
Photo: Andy Kruger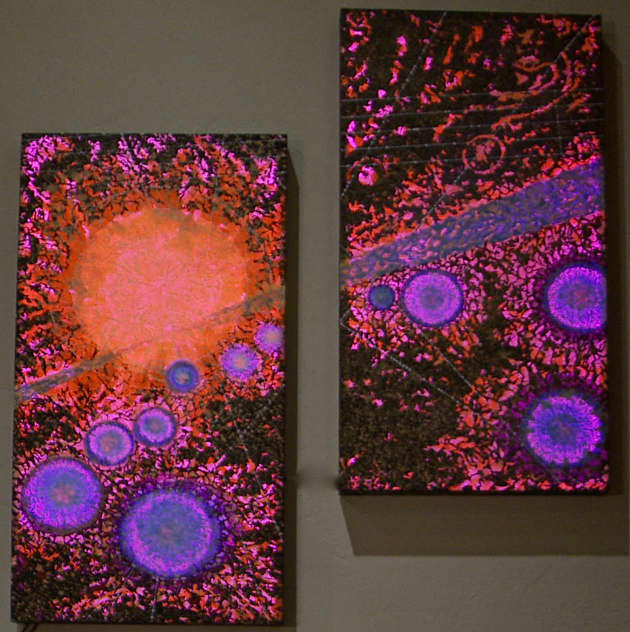 Photo: Andy Kruger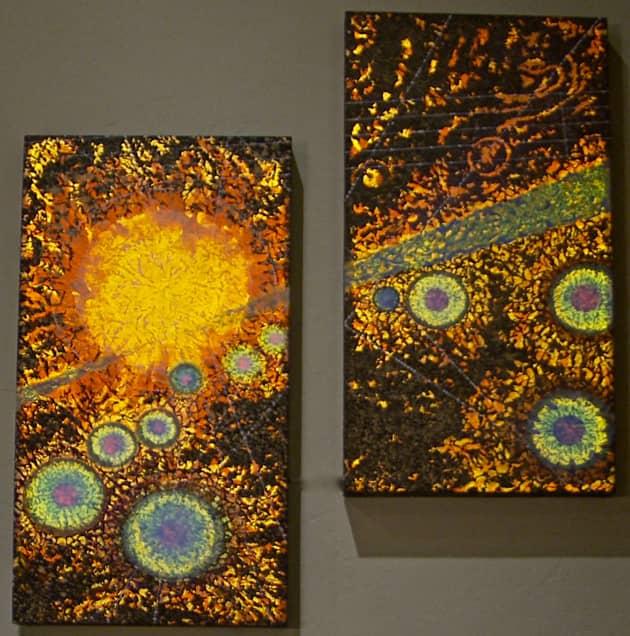 Photo: Andy Kruger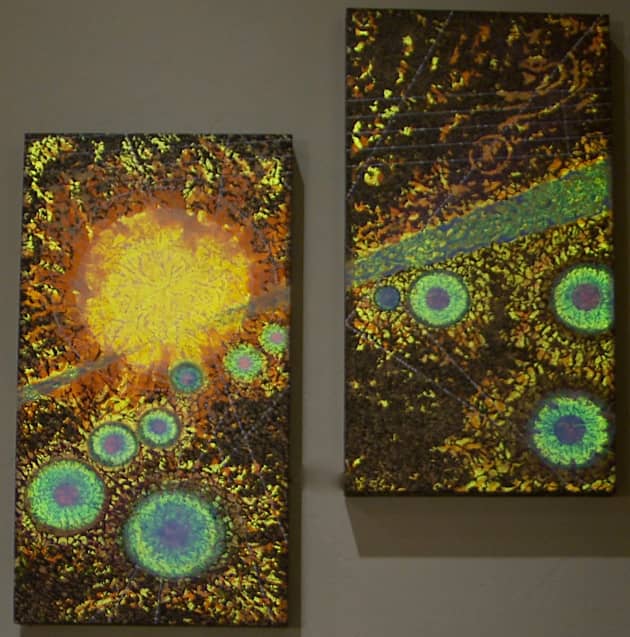 Photo: Andy Kruger
Client: Global Mobility Solutions
Location: Scottsdale, United States
Completion date: 2018
Artwork budget: $20,000
Project Team
Industry Resource
James Decker
Evo-Lite
Artist
Pat Daley
Daley Construction Inc.
Overview
MUSIC OF THE SPHERES combines Fine Art Painting and L.E.D. RGB Fiber Optic backlighting to produce an effect o 3-Dimensional viewing and to create light illumination. The image is the Milky Way Galaxy in deep space. The 2 Canvases permanently encase L.E.D. RGB Fiber Optic panels and measure 30″x60″x2″ each. Total wall space used is 66'x76″. The art is plugged into a standard 220V, 3-prong wall socket. A remote control governs the lighting brightness, timing for the 7-color fade sequence, single color pause and power ON/OFF. The art can be viewed with or without the back lighting
Goals
The goal was to design a fine arts painting that would bring dimensionality and light illumination into a dimly lit area. To achieve light illumination, invigorating color and infinite depth perception, we combined traditional painting techniques and materials along with cutting edge fiber optic technology. Because the windows in the room overlook a several hundred mile view with vast sky expanse, we decided the subject matter of the painting should also be vastly expansive and chose deep outer space as seen thru a high powered telescope.
Process
The L.E.D. RGB Fiber Optic Panels are custom designed, sized and electronically wired by a Denver lighting company. After which a Taos, NM woodworker combined the fiber optic panels with a construction of custom made stretcher bars and canvas to unify the painting foundation and the lighting. The next process involved the artistic application of many layers of translucent paint onto the canvas to form the galaxy. Each individual paint layer has an image, symbol or code upon it concealing the image on the proceeding layer. When the Fiber Optic Lighting is turned on, the L.E.D RGB back lighting slowly progresses thru the color spectrum to expose one individual paint layer at a time. Imagine looking at the cosmos thru a high powered telescope. Stars, planets and gases all become visible. Journey deeper into cosmic space and new dimensions become possible while opening the imagination to endless possibilities.
Additional Information
The painting changes in color and imagery and brings light to a dimly lit interior area. The painting can also be viewed with the back lighting off as a traditional fine arts painting.