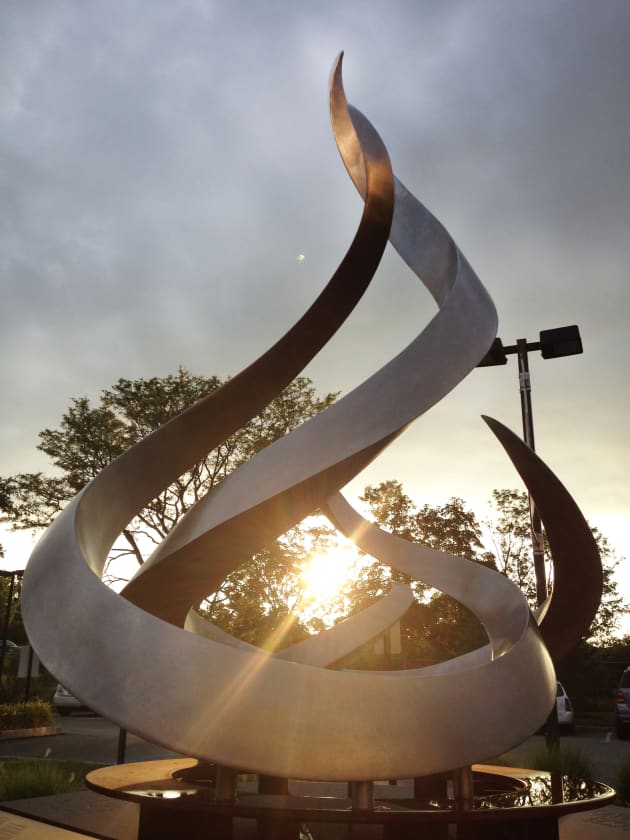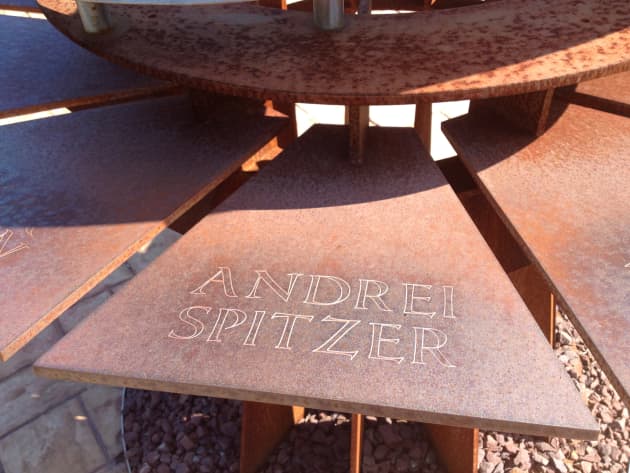 Client: JCC of West Nyack
Location: West Nyack, NY, United States
Completion date: 2012
Artwork budget: $35,000
Project Team
Artist
Eric David Laxman
ERIC DAVID LAXMAN, INC
Client
David Kirschtel
JCC of Rockland
Overview
In 1972, 11 Israeli athletes and coaches were murdered at the Munich Olympics. This sculpture, commissioned by Jewish Community Center, is memorial to the slain Olympians. It is fabricated with a combination of Stainless Steel and Corten Steel.
Goals
The main goal of this project was to create an inviting space for contemplation near the entrance of the JCC facility and have the sculpture integrated into a landscaped garden and pathway. It was desired that the members who utilize the programs would be able to pass through the installation as the entered from the parking lot and have a place to sit and contemplate the memorial.
Process
In copllaboration with my client, I created an abstract eternal flame in stainless steel. It is a material that will not tarnish and will represent the eternal light, spirit and aspirations of the 11 athletes. The segmented torch base, each engraved with the athletes' names is fabricated with corten steel---a material that will naturally oxidize or rust and symbolizes the impermanence of our physical selves.
Additional Information
I worked closely with the Director and Executive Board to create a monument that will be a permanent and lasting symbol to the memory of the 11 Israeli Olympic athletes who were murdered by terrorists at Munich in 1972.