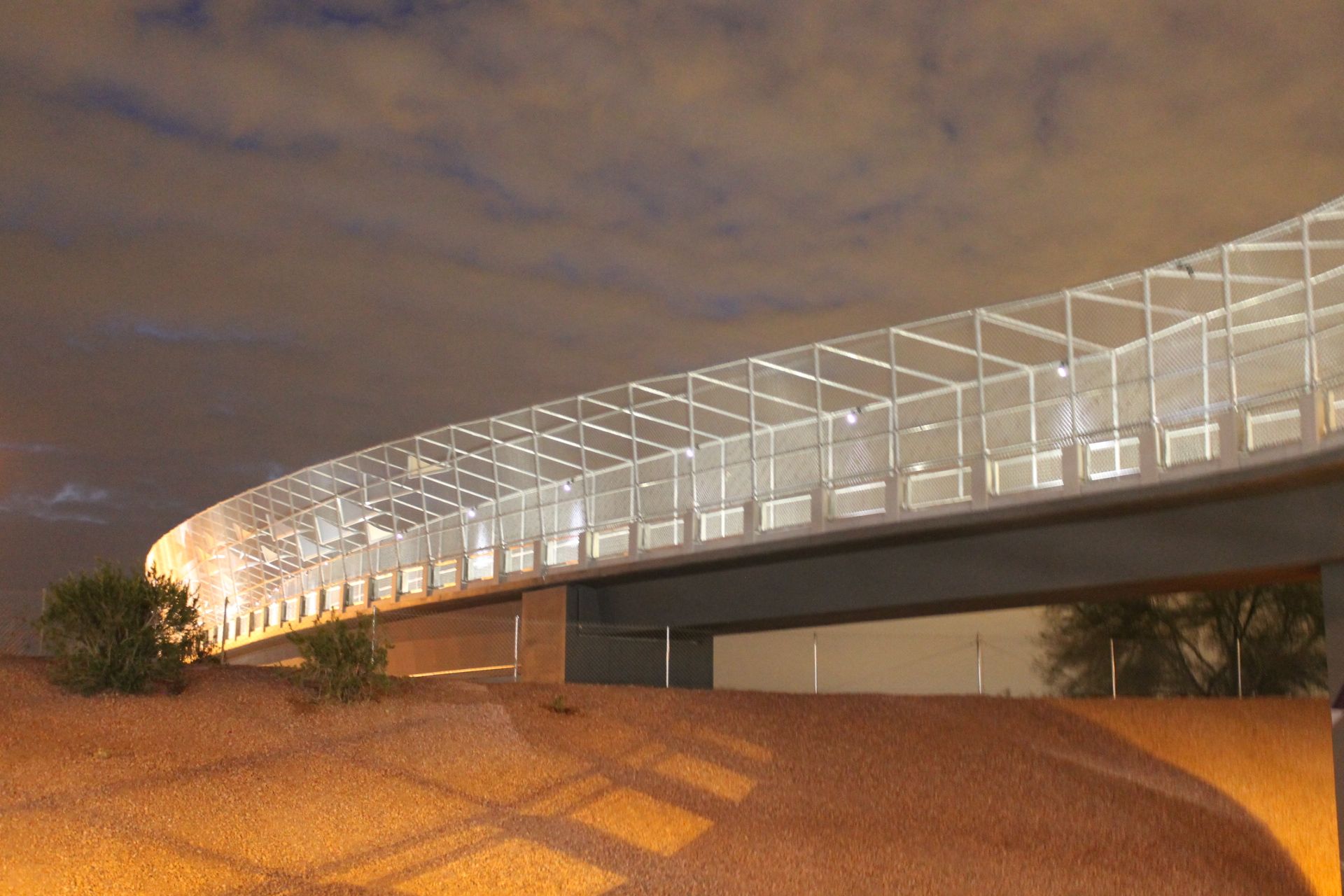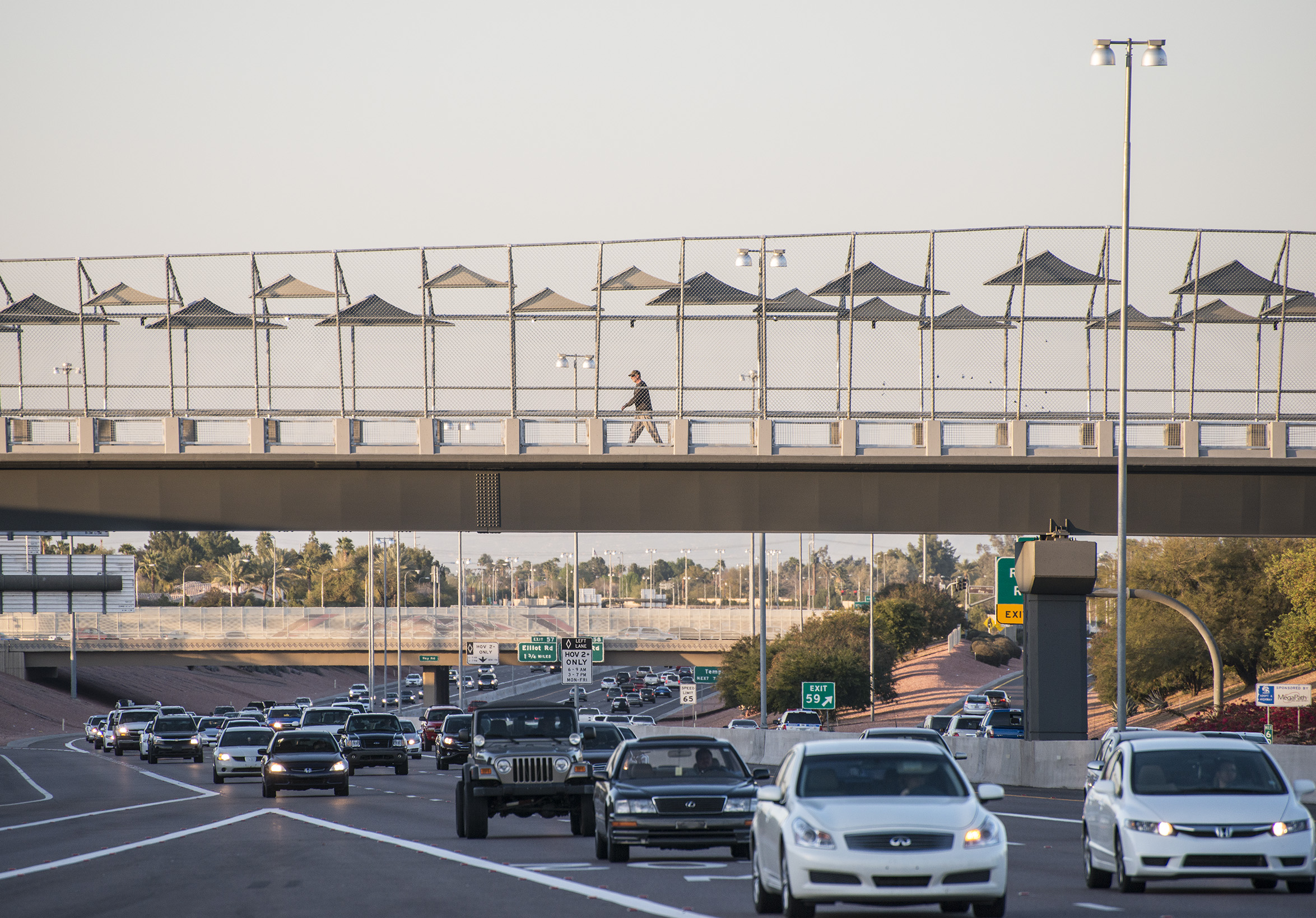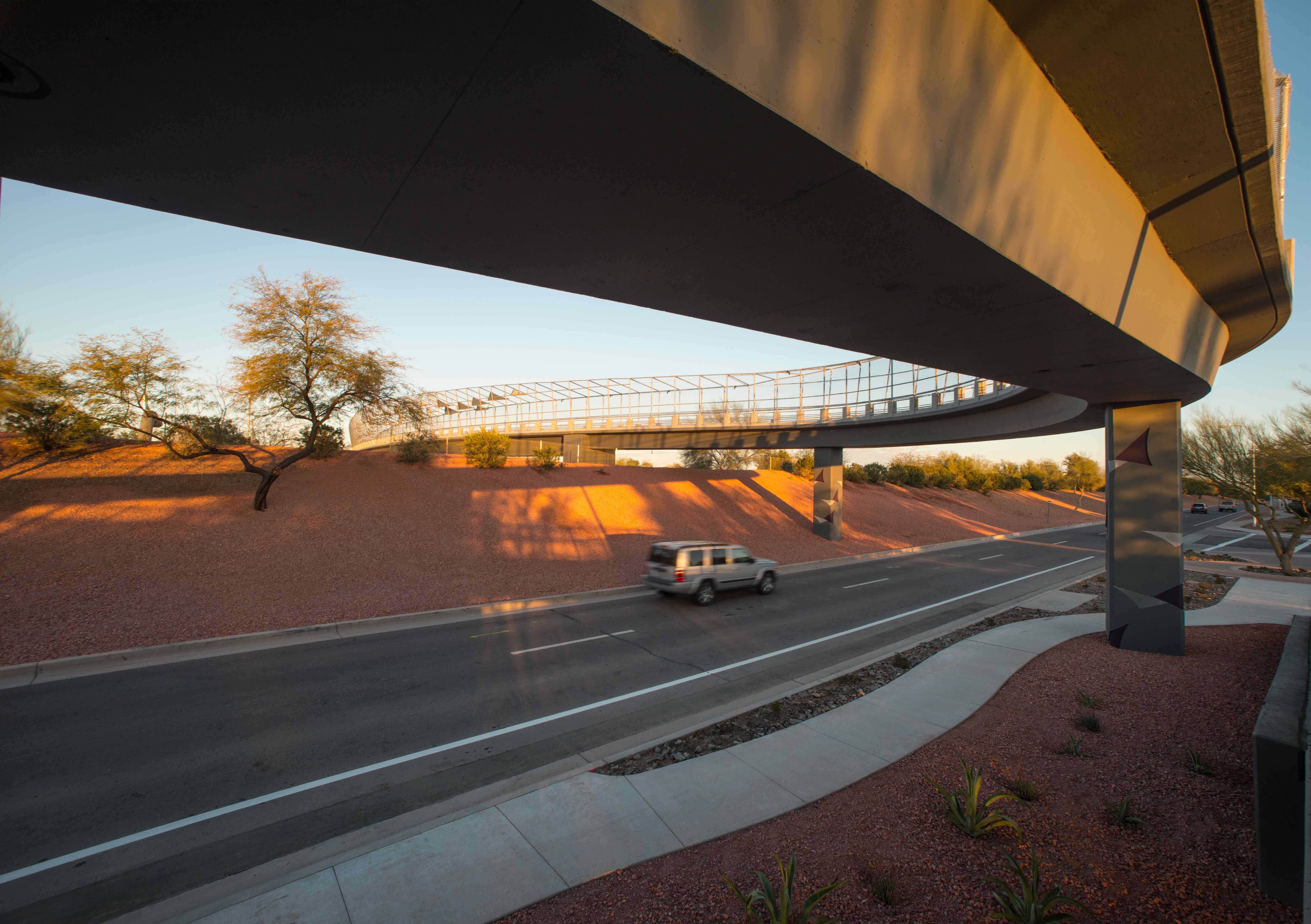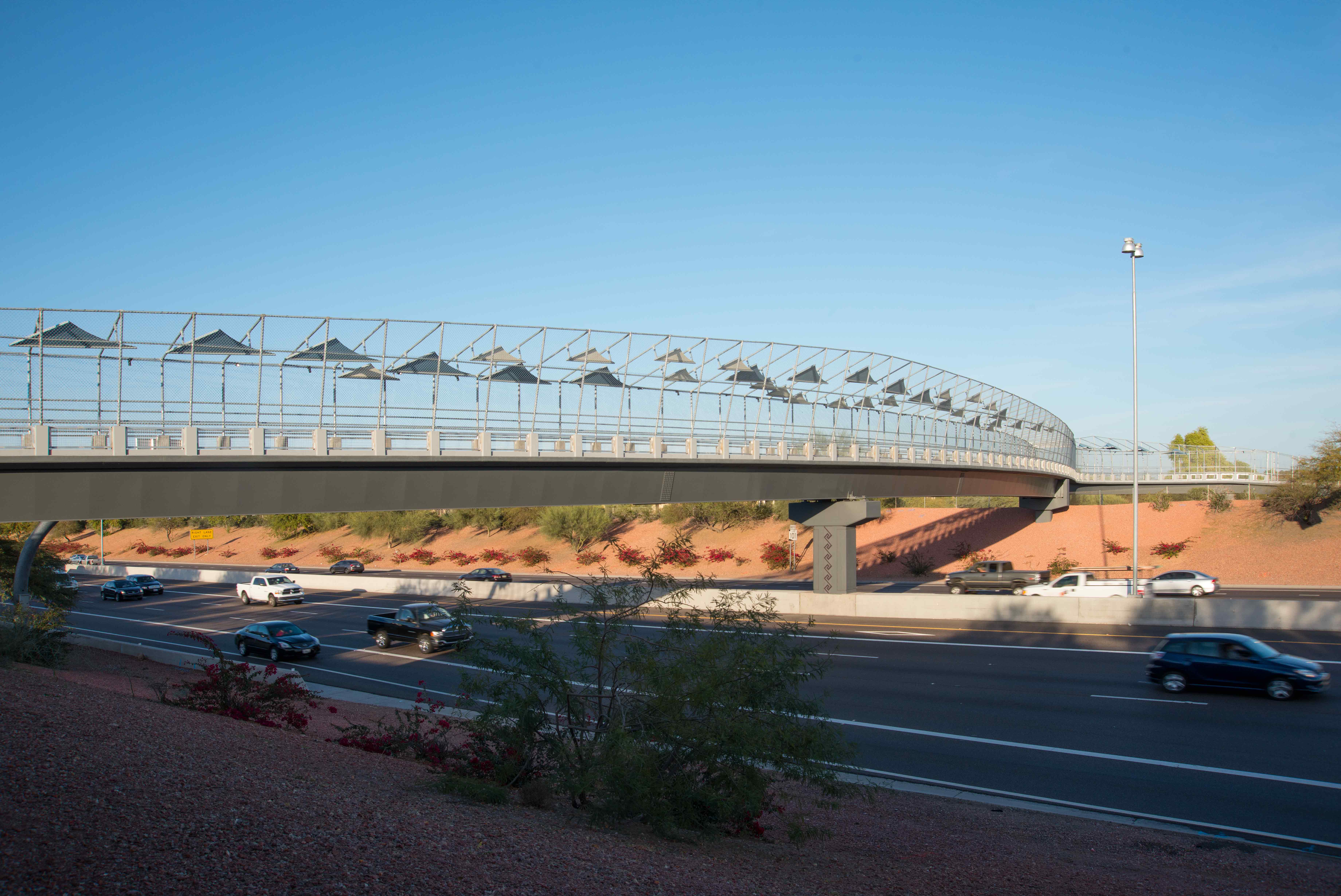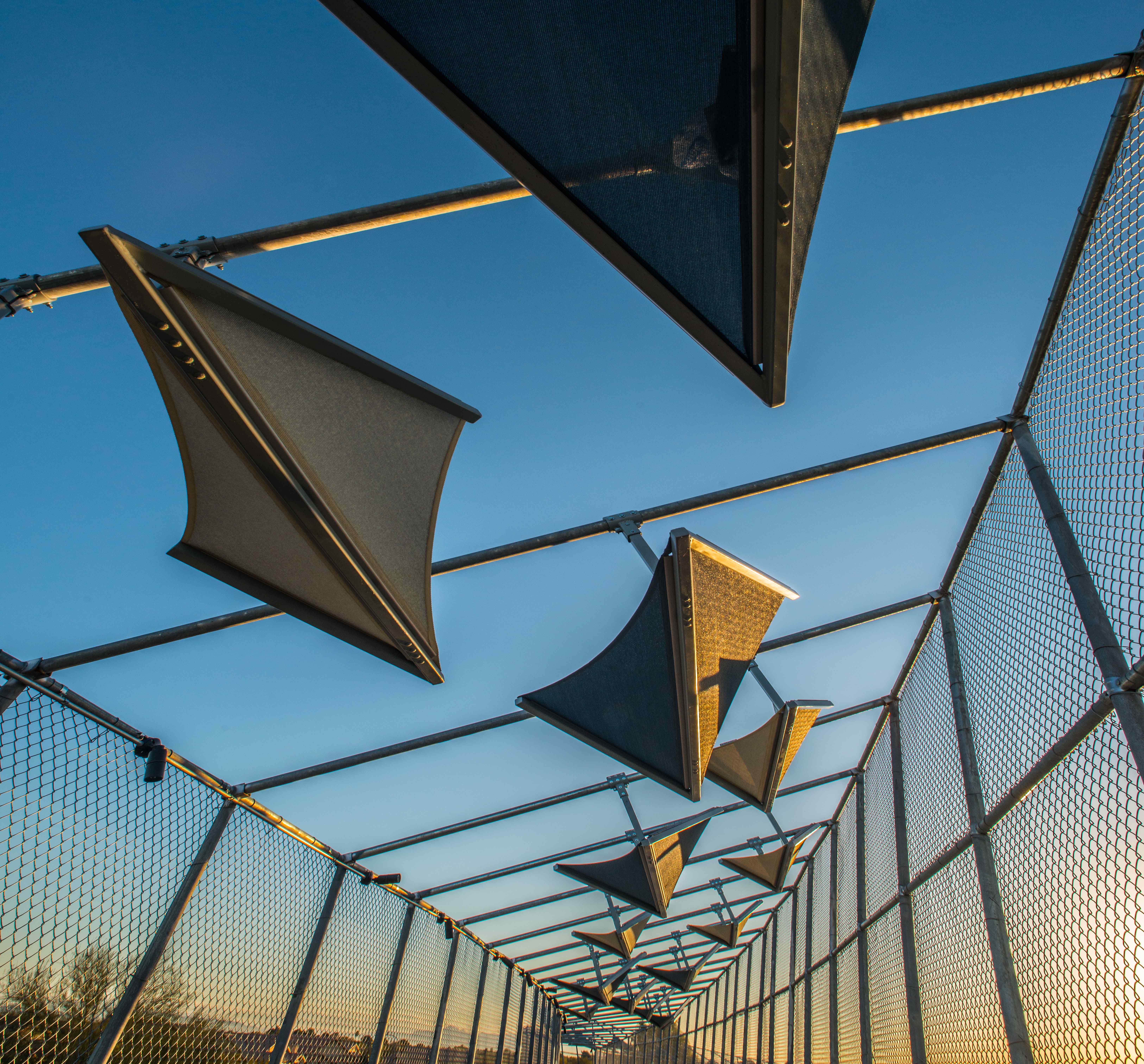 Project
City of Chandler, Arizona
Chandler United States
2013-02-15
Artwork budget: 750000
Project Team
Artist
Laurie Lundquist
Willco Art and design
Architect
Elitza Mladenova
Willco Art and Design inc. affiliate
Landscape Architect
J2 Landscape Architect
Industry Resource
Dan Heller, Engineer
TV Lin International
Overview
FLIGHT BRIDGE, 2014. Hwy 101, Chandler, Arizona. The Galveston Road Pedestrian Bridge is a curved span that sweeps high in the middle creating an optimistic high bay space over the 101 freeway. is 400 ft long, 12; wide and 14' tall at highest point. The bridge span is a steel box girder, The safety cage is chain link and the shade sails are durable UV resistant woven PVC fabric.
Goals
This overpass links residential complexes to a popular regional model airplane field in Thud park. Enthusiasm for the flight activity inspired the flock of shade wings that appear to sail through the atrium. There is a strong legacy of aeronautical engineering and fabrication in the region. It is fair to say that the neighborhood is excited by the flight theme.
Process
This project was a very successful design team collaboration between lead engineer, Dan Heller, TY Lin International, J2 Design, Landscape architects, we were given the artistic lead for the bridge and worked closely with Elitza Mladenova, Architect working with us at Willco art and design. We used a combination of 3-D computer visualization and physical models to develop and modify the bridge design.