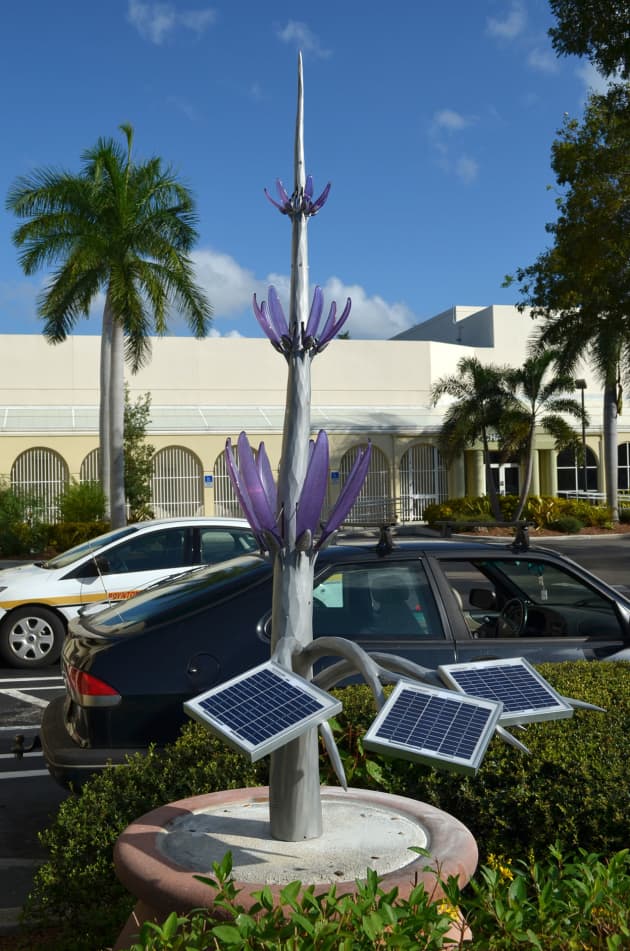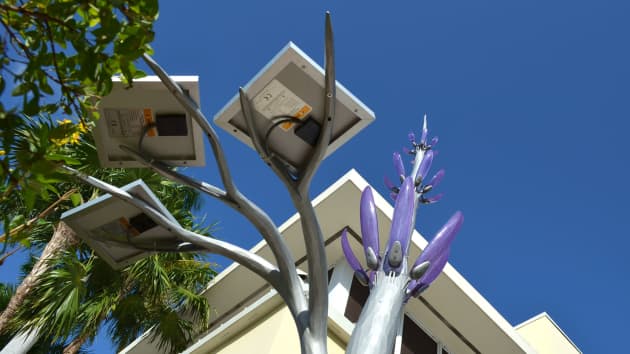 Photo: Anthony Castronovo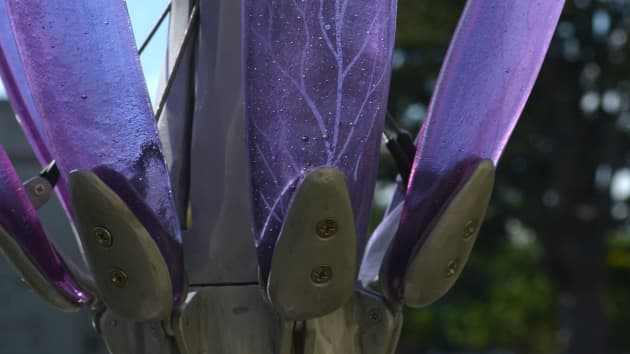 Photo: Anthony Castronovo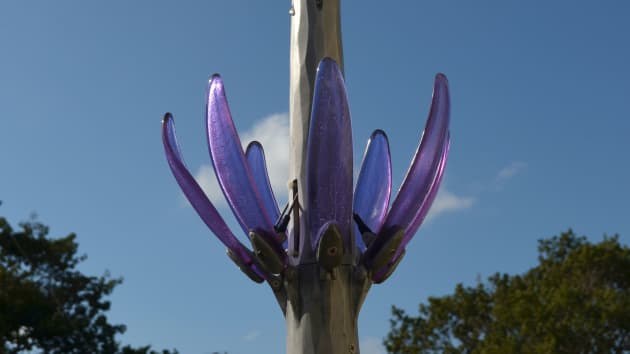 Photo: Anthony Castronovo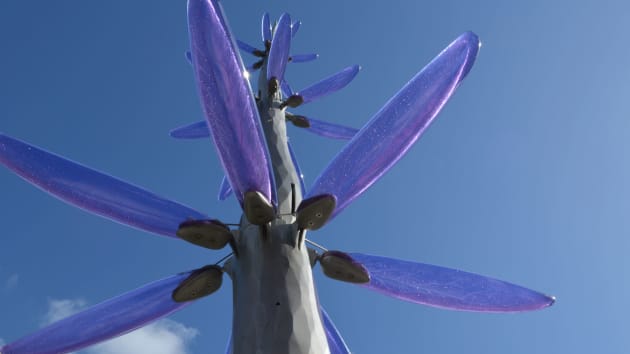 Photo: Anthony Castronovo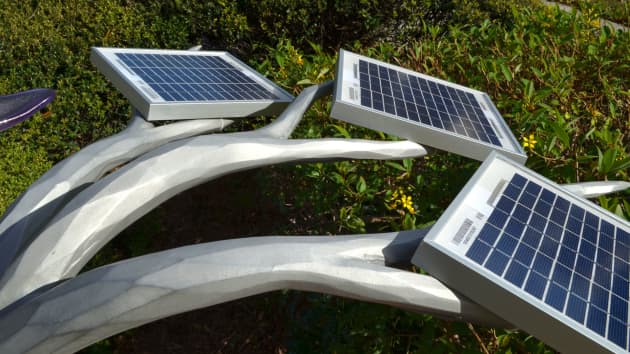 Photo: Anthony Castronovo
Client: City of Boynton Beach
Location: Boynton Beach, FL, United States
Completion date: 2016
Artwork budget: $35,000
Project Team
Artist
Anthony Castronovo
Public Art Agent
Debby Coles-Dobay
City of Boynton Beach Art in Public Spaces
Overview
Moonflower is a solar powered robotic sculpture fabricated in cast aluminum and glass. Three glass flowers open and close each day in response to light levels, and the extent of this bloom is determined by daily temperature. Moonflower also responds to the full moon and performs a special sequence of motion and light at night during the full moon. The sculpture is approximately 6' tall and 3' wide by 3' deep.
Goals
The goals for this project were to highlight solar power in a unique and creative way while creating an accessible public art piece that can be enjoyed by a wide audience. Moonflower is part of a body of work that is exploring the relationship between nature and technology while imagining how this relationship can be symbiotic in a visionary way.
Process
This project was developed as part of the International Kinetic Art Exhibit and Symposium in Boynton Beach Florida. This exhibit was a very unique survey of the field of kinetic art with about 10 large-scale outdoor kinetic sculptures and over 70 smaller kinetic sculptures indoors. Kinetic art is a fascinating and engaging field of art that sits at the intersection of art and engineering and employs motion to explore concepts and sculptural form.