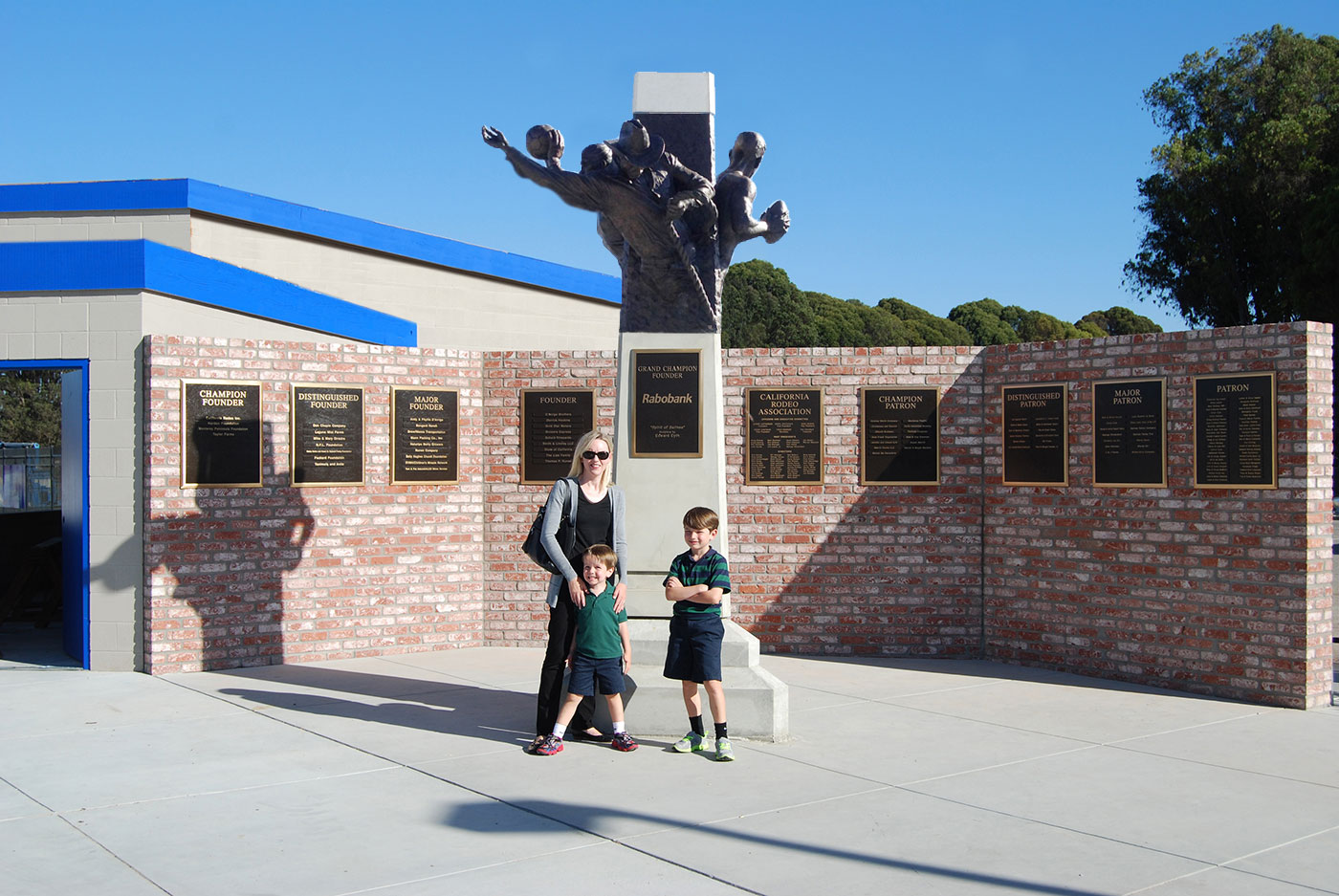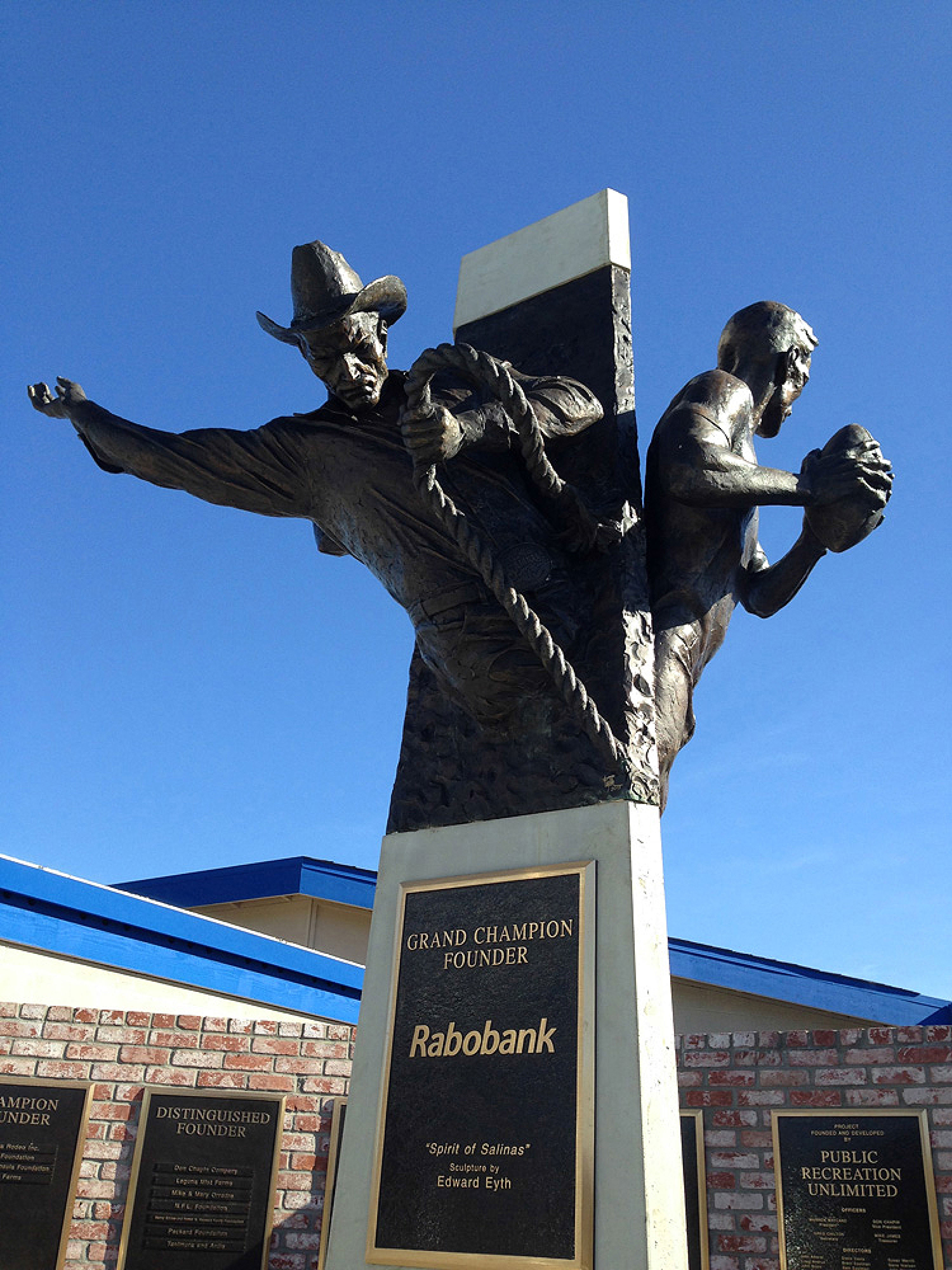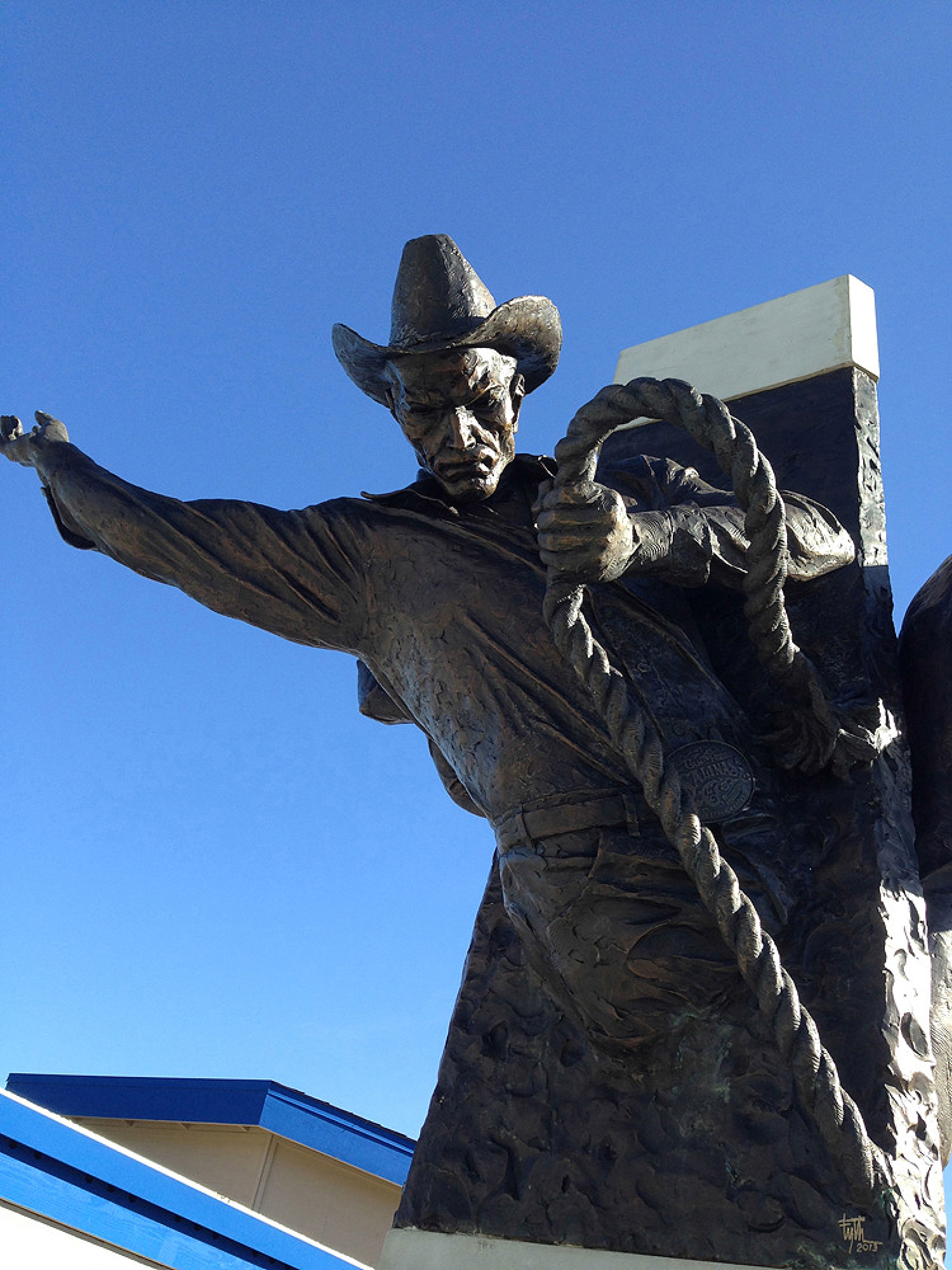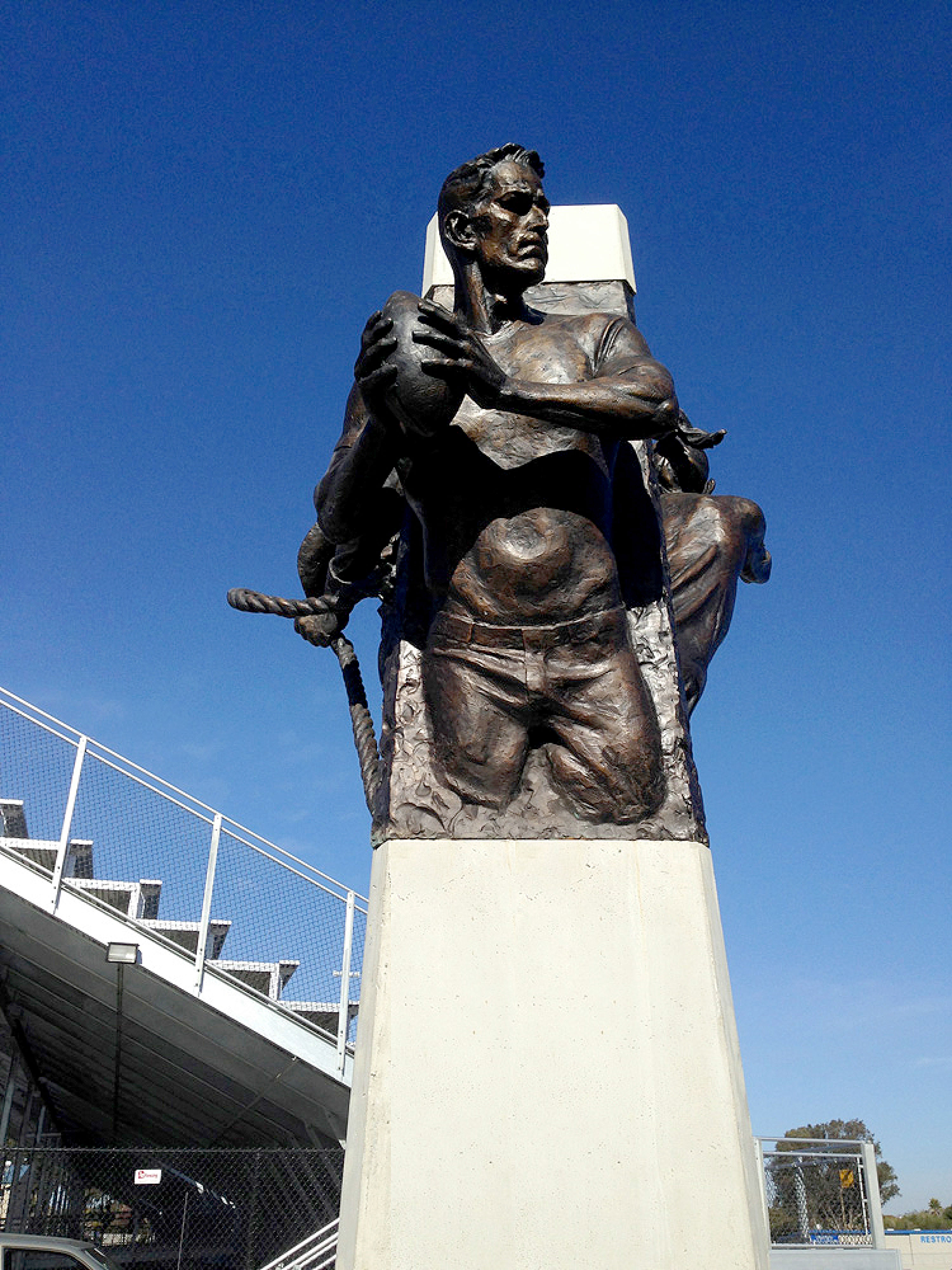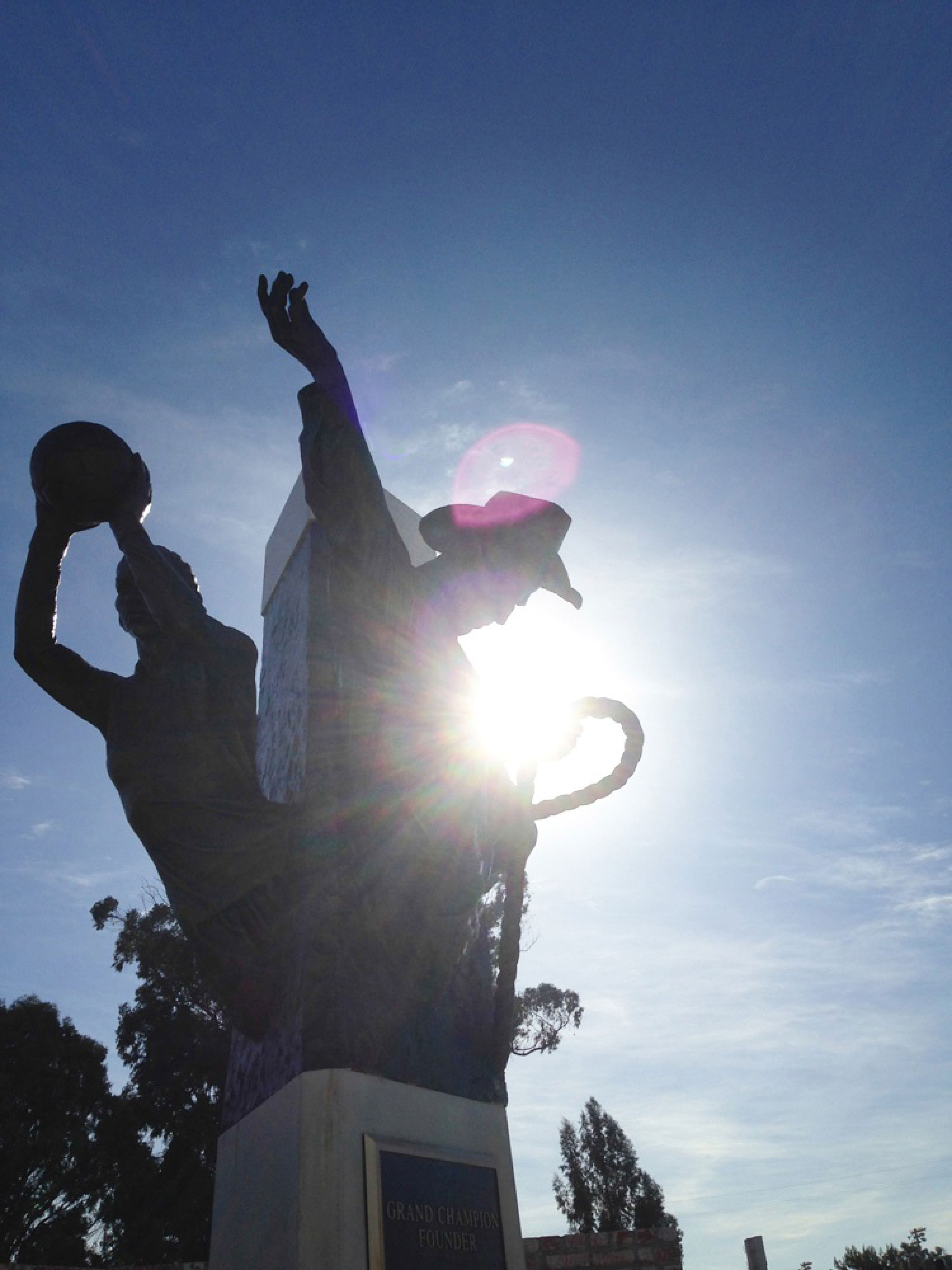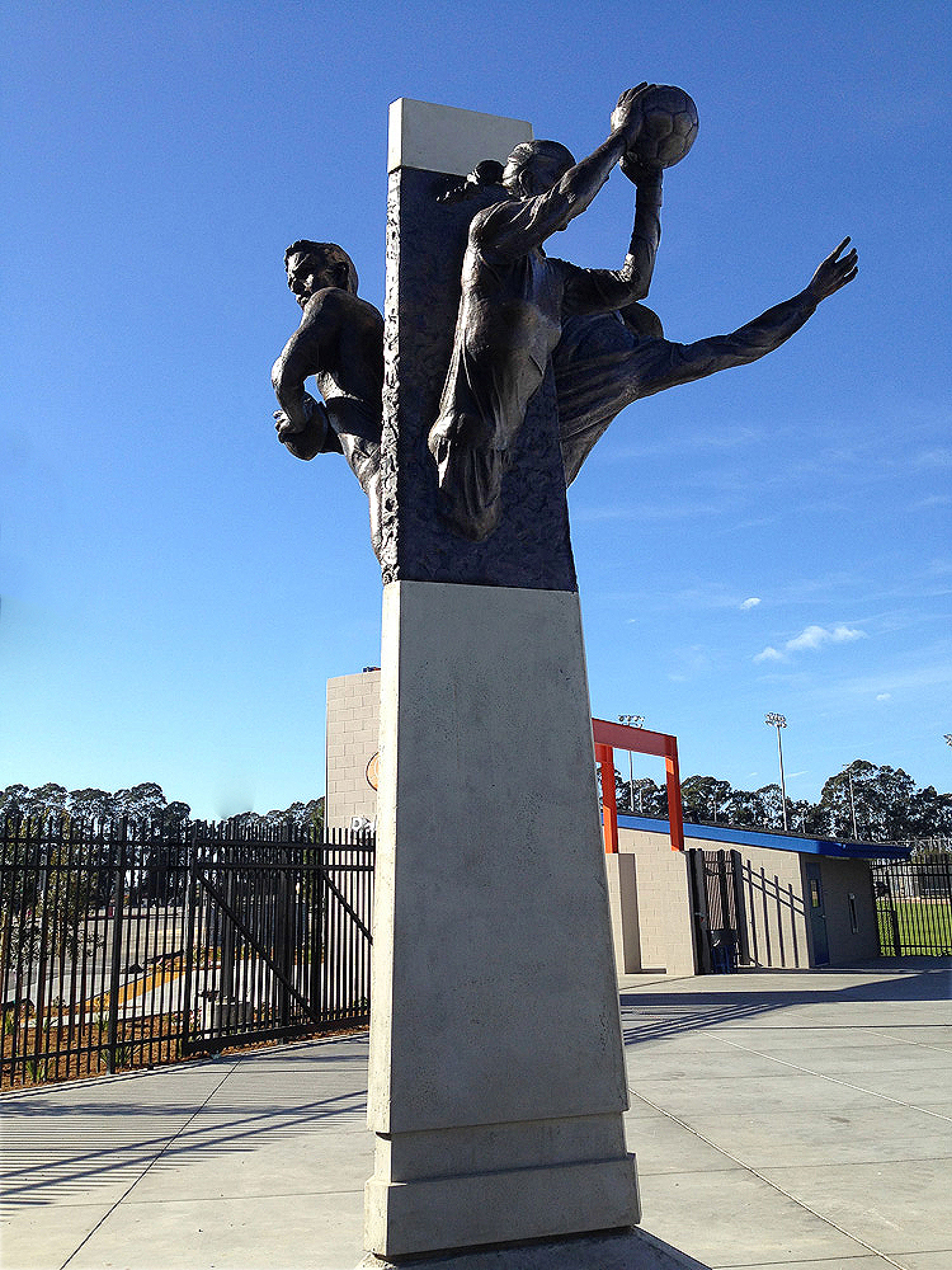 Project
Public Recreation Unlimited
Salinas United States
2013-09-15
Artwork budget: 100000
Project Team
Other
Larry Fischer
Monterey Sculpture Center
Artist
Edward Eyth
Edward Eyth
Overview
2013 Spirit of Salinas, Bronze on concrete column. 12' x 4' x 4'. Sport Monument, RaboBank Stadium, Salinas, California. Sept., 2013. Three life size sport figures for Sport Stadium dedication. Provided design, fabrication and space planning for monument, installed in donor recognition area at entrance of new stadium. Commissioned by Public Recreation Unlimited.
Goals
The goal was to create a sculptural tribute to sport, recognizing the three primary athletic pursuits intended for the sport complex: Football, Soccer and Rodeo Events. This sculpture was meant to highlight donor participation, (as this 9 million dollar stadium was funded entirely through private donation and local support). The dynamic, animated sport figures depicted in the monument pay recognize the community's commitment to providing area youth with state of the art athletic facilities and an activity resource to provide an option to the area's prevalent gang and crime issues among teens & adolescents.
Process
From initial rough sketches, through fabrication and installation, collaboration between the artist/sculptor, project administrators, architect, engineers, foundry personnel, construction crew and key stakeholders was consistent and ongoing. The expression of candid perspectives ensured that all efforts were as meaningful as possible in reflecting the values and hopes for the role of the monument.