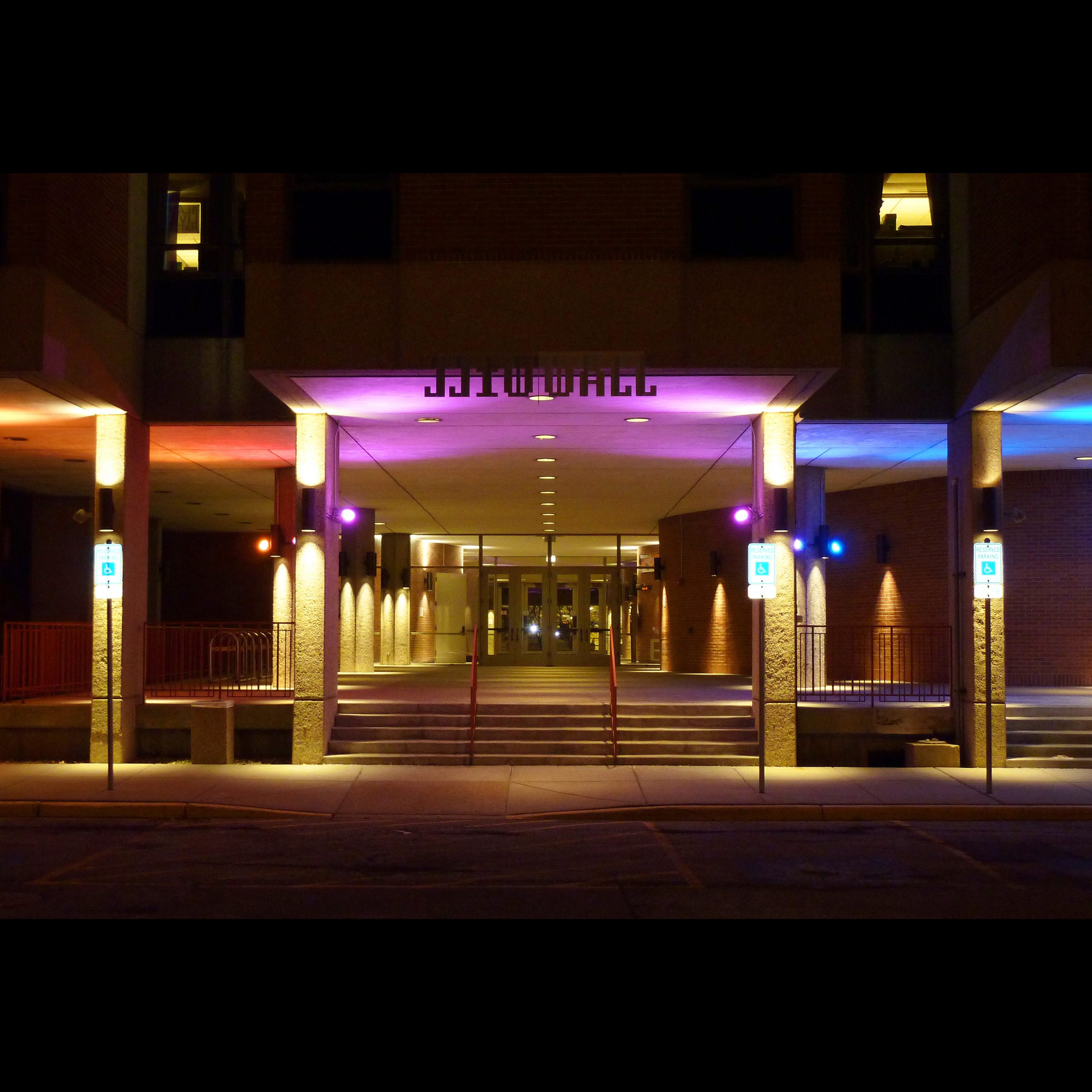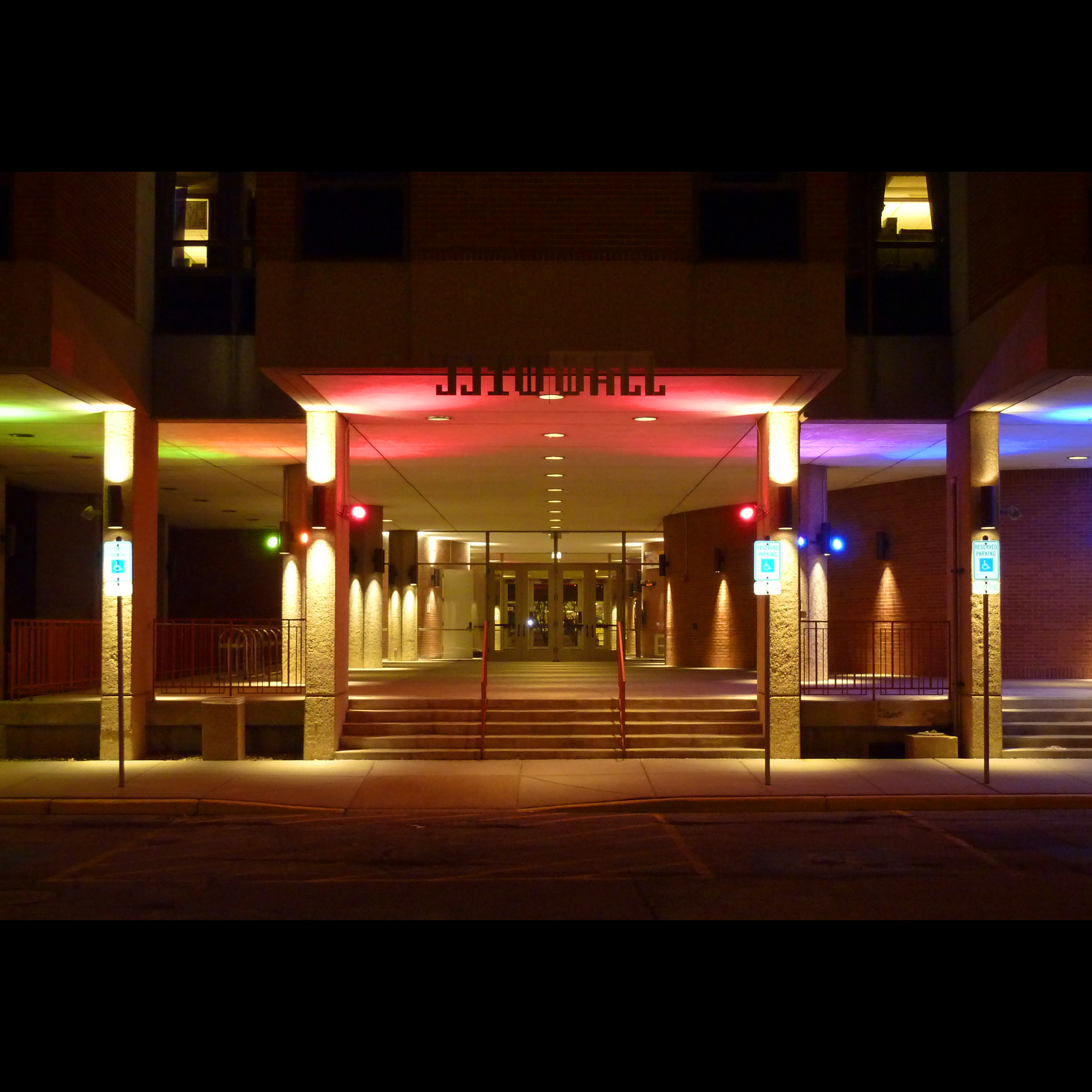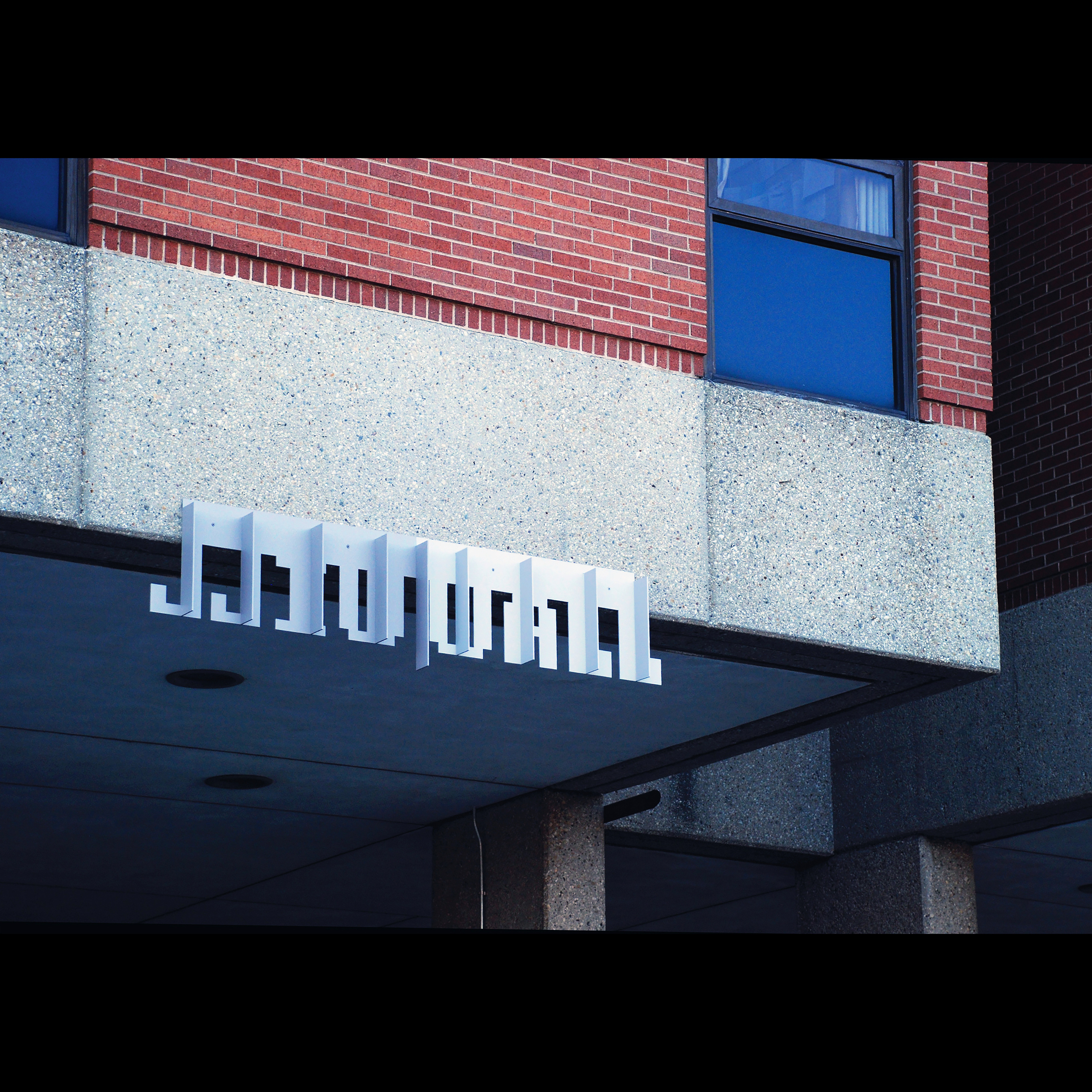 Project
Northeastern Illinois University
Chicago United States
2016-12-15
Artwork budget: 94000
Project Team
Artist
BJ Krivanek
Krivanek+Breaux/ Art+Design
Artist
Joel Breaux
Krivanek+Breaux/ Art+Design
Client
Northeastern Illinois University
Industry Resource
HM Witt & Company
Industry Resource
Design Lab
Overview
In response to Lech Walesa's homophobic statements, Lech Walesa Hall at NEIU/ Chicago has been infiltrated with programmed polychromatic lighting—a constantly changing color spectrum uplights the underbelly of the building—-representing its inhabitation and occupation by diverse racial, ethnic, gender and sexual subcultures at NEIU. The building is activated by the lighting installation, asserting the inevitability of social progress. Two related inscriptions fabricated from aluminum are located above two primary entrances to the building. The duality of the inscriptions—WILL WALL—refer to self-contradictory statements Walesa made at the time. 126'W x 14'H x 24'D.
Goals
The goal of the administration at Northeastern Illinois University (NEIU) was to publicly respond to the controversy that insued at NEIU because of Walesa's homophobic statements. Walesa initially said that gay people have no right to sit in the front benches in Parliament and, if there at all, should sit in back "or even behind a WALL." Walesa then defended his position by asserting "I WILL not apologize to anyone." ---- Although the removal of his name from the building was off the table---due to a large and politically active Polish-American community in Chicago---there was a desire to acknowlege the many dialogues within the diverse community of students, faculty and staff around these issues at NEIU. To make an assertive visual and social statement, we engaged the entire width of the open space beneath this existing building which faces a heavily travelled street at the north edge of campus. ---- Ideas and ideologies expressed by individuals and societies are subject to an inevitable process of obsolescence due to social progress. Ideas become monuments to the past. Our goal as artists was to symbolize that this building is a monument---occupied, by diverse cultures and subcultures at NEIU.
Process
Although we had initially considered the inclusion of an interactive text element---an LED message board---we felt that the polychromatic lighting of the entire space should be the primary element in the installation and, thus, the primary monetary investment in the artwork. ---- It was a challenge to provide electrical power where needed, but the university came through and provided power through the ceiling at specific structural columns where LED spotlights would be mounted. We worked with Design Lab/ Chicago to implement the digital lighting technology and programming. It was a challenge to determine the actual text content of the artwork. To inscribe Walesa's statements would appear to ratify them. ---- Our approach was to underscore the inherent self-contradiction of Walesa's position and statements, juxtaposing the two words---WILL WALL---legible from both directions as people enter or leave the building. The powdered-coated aluminum inscriptions were produced by HM Witt & Company/ Chicago. The letterforms are somewhat abstracted with perpendicular elements, to defuse the didactic nature of language.