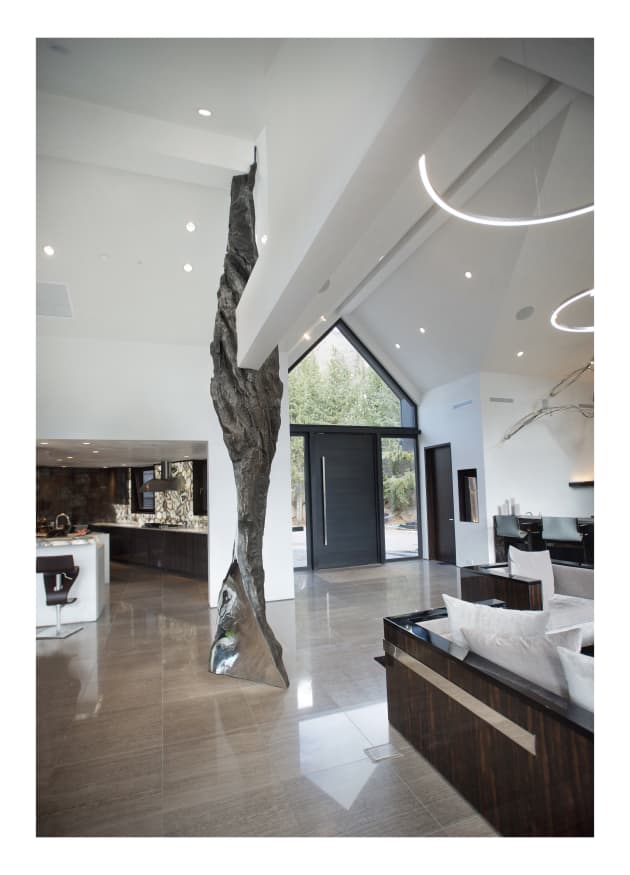 Photo: Karl Wolfgang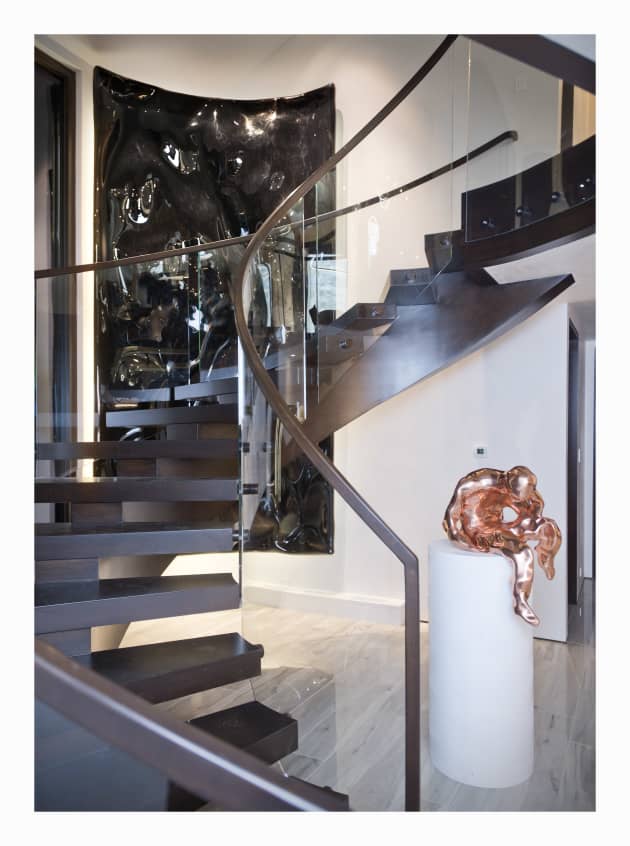 Photo: Karl Wolfgang
Client: Private Aspen, Colorado Residence
Location: Aspen, CO, United States
Completion date: 2016
Artwork budget: $400,000
Project Team
Artist
Christopher Owen Nelson
Other
Sam Carlson
Chris Nelson Fine Art
Overview
Three of Christopher Owen Nelson's works were installed in this private residence in the mountain of Aspen, Colorado. The piece are Black Ocean (hand molded acrylic and aluminum), Involution (bronze and mirror polished stainless steel) ( and Laminariales (blown glass and hand sculpted glass).
Goals
The artwork is the centerpiece of this private residence. The owners selected the artist and commissioned him to make these pieces in their new home. The integration was very important to the overall design.
Process
The artist designed and created these pieces in his studio and on-site. His team helped to install the work to the satisfaction of the client.