Photo: studio fink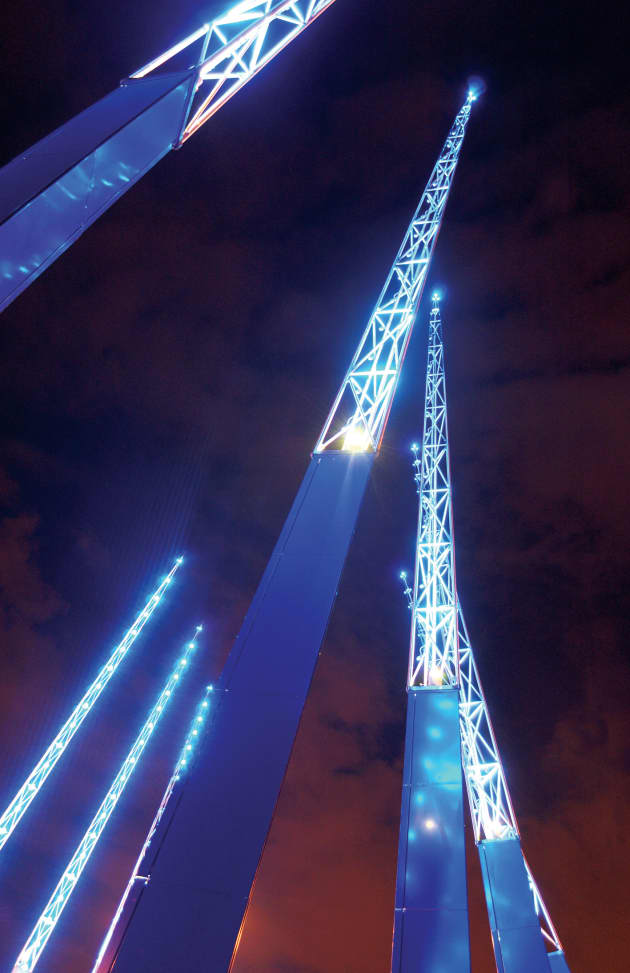 Photo: studio fink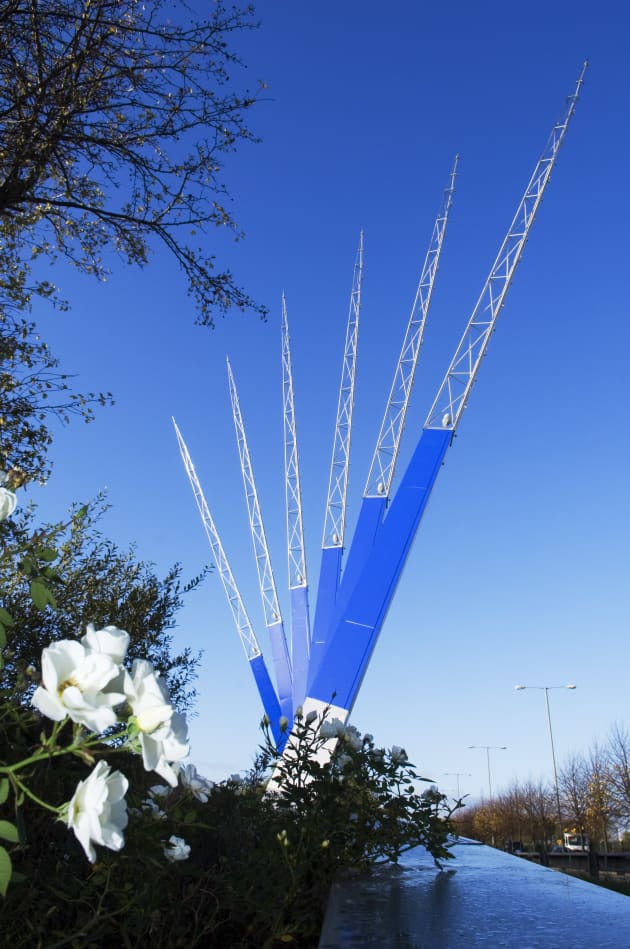 Photo: studio fink
Client: Liverpool Corporation
Location: Liverpool, United Kingdom
Completion date: 2012
Project Team
Industry Resource
Mathew Wells
Techniker
Overview
A visually dramatic 30 meters high and 154 m long gateway expressing a tidal wave of the Mersey marks the geographic boundary of Liverpool. Uniquely the Mersey Wave is the first urban gateway of its kind designed to be experienced both from moving cars as well as by pedestrians.
Goals
The Mersey Wave is located on the geographical boundary of Liverpool City in close proximity to the Jaguar Halewood plant. The geometry of the Mersey Wave gateway is formed by a parallel two sided progression of six 30m long fins at graduated angles from the vertical forming a continuous dynamic waveform. The two central fins form a clear and distinct gateway threshold marking the entry in and exit from Liverpool.
Process
The artist collaborated closely with Techniker engineers and the transport highway agency.