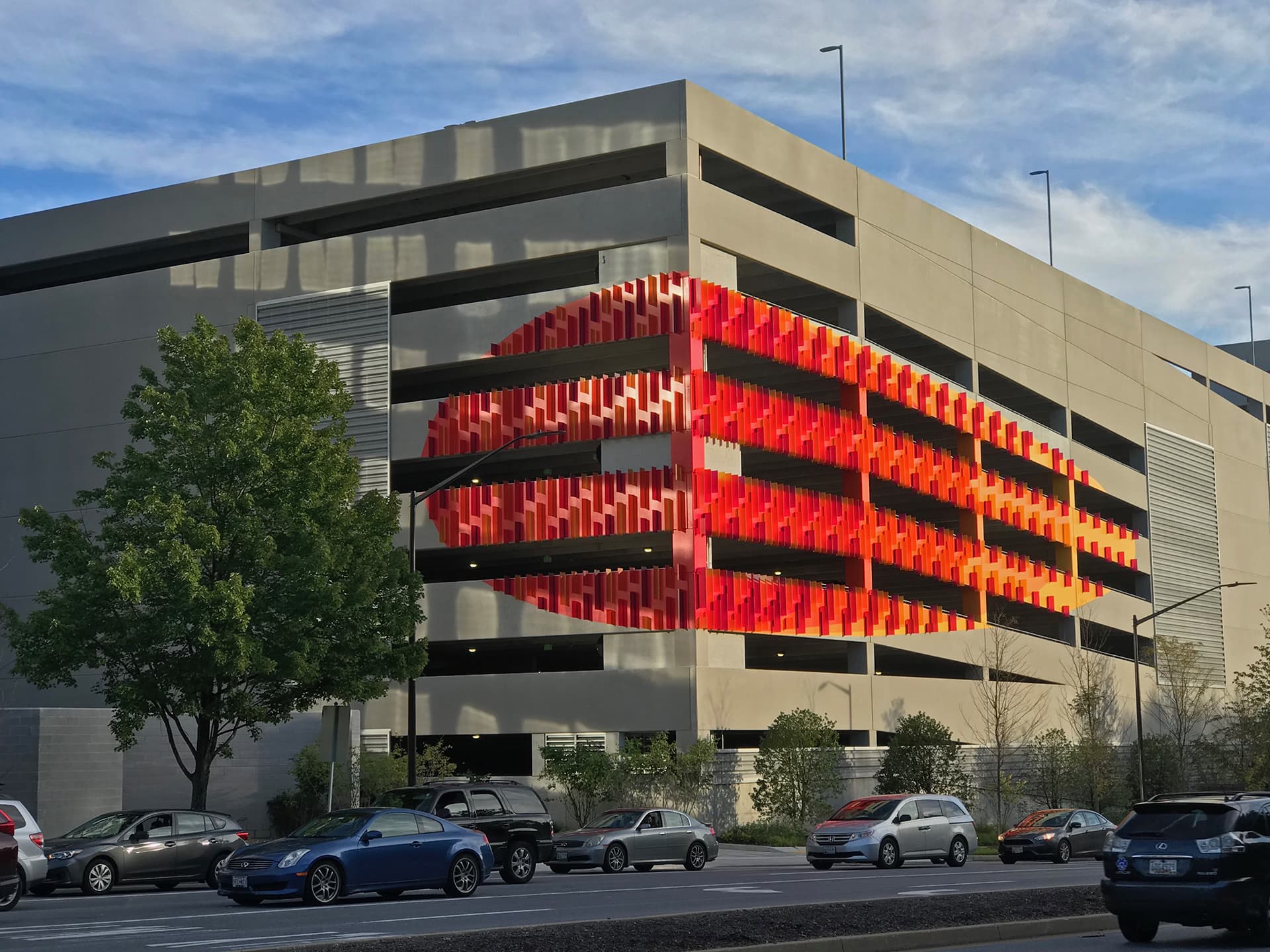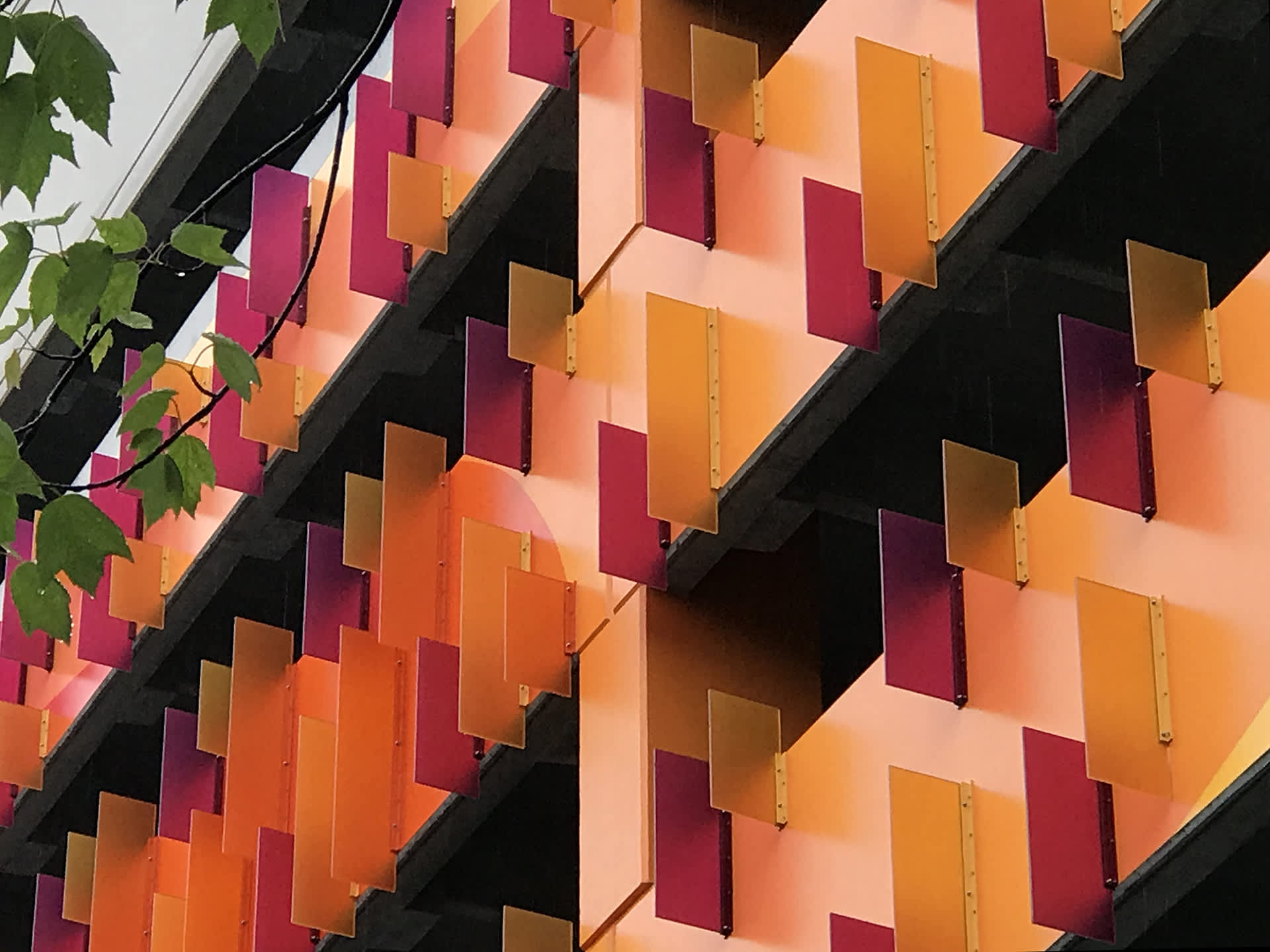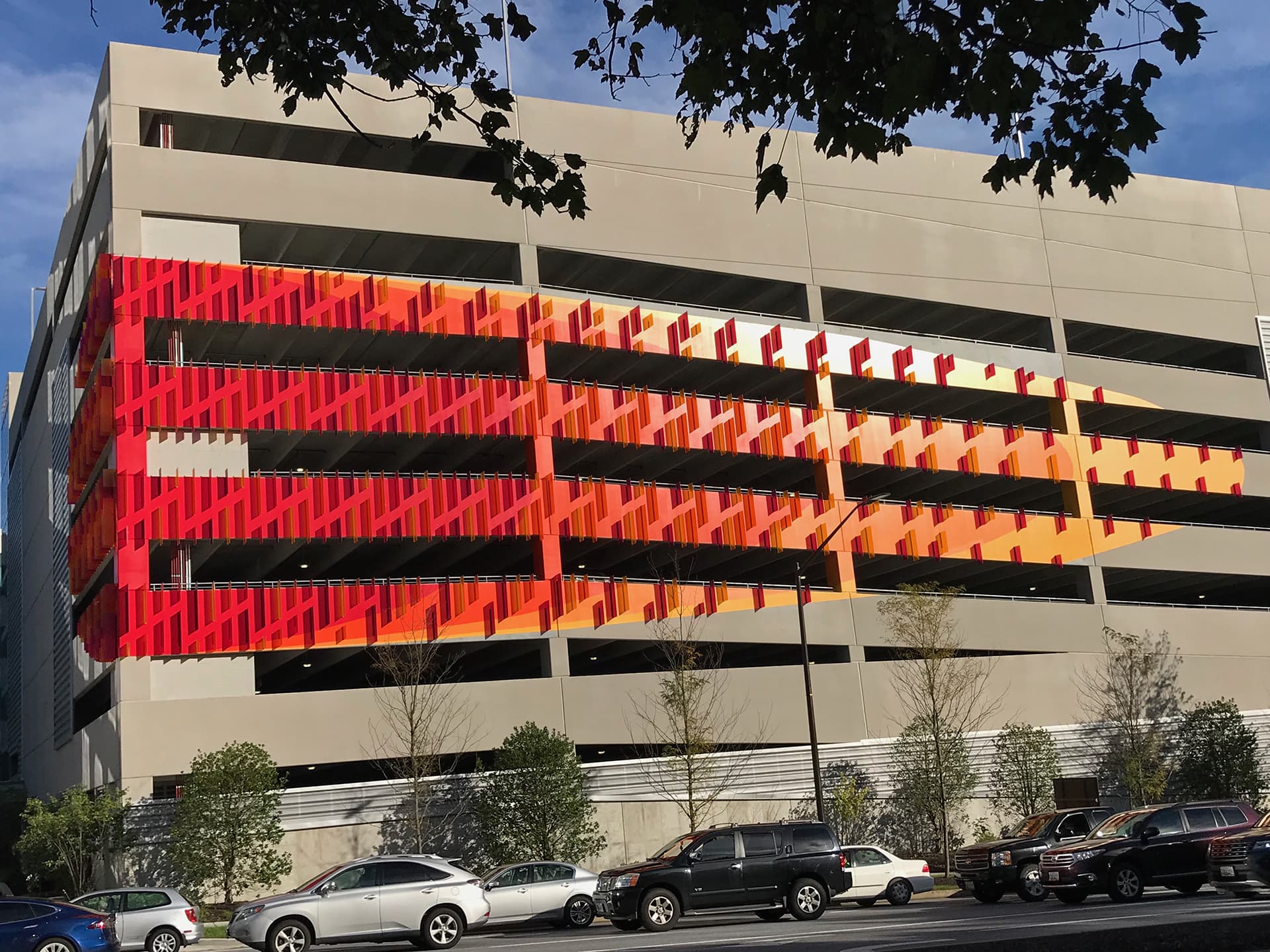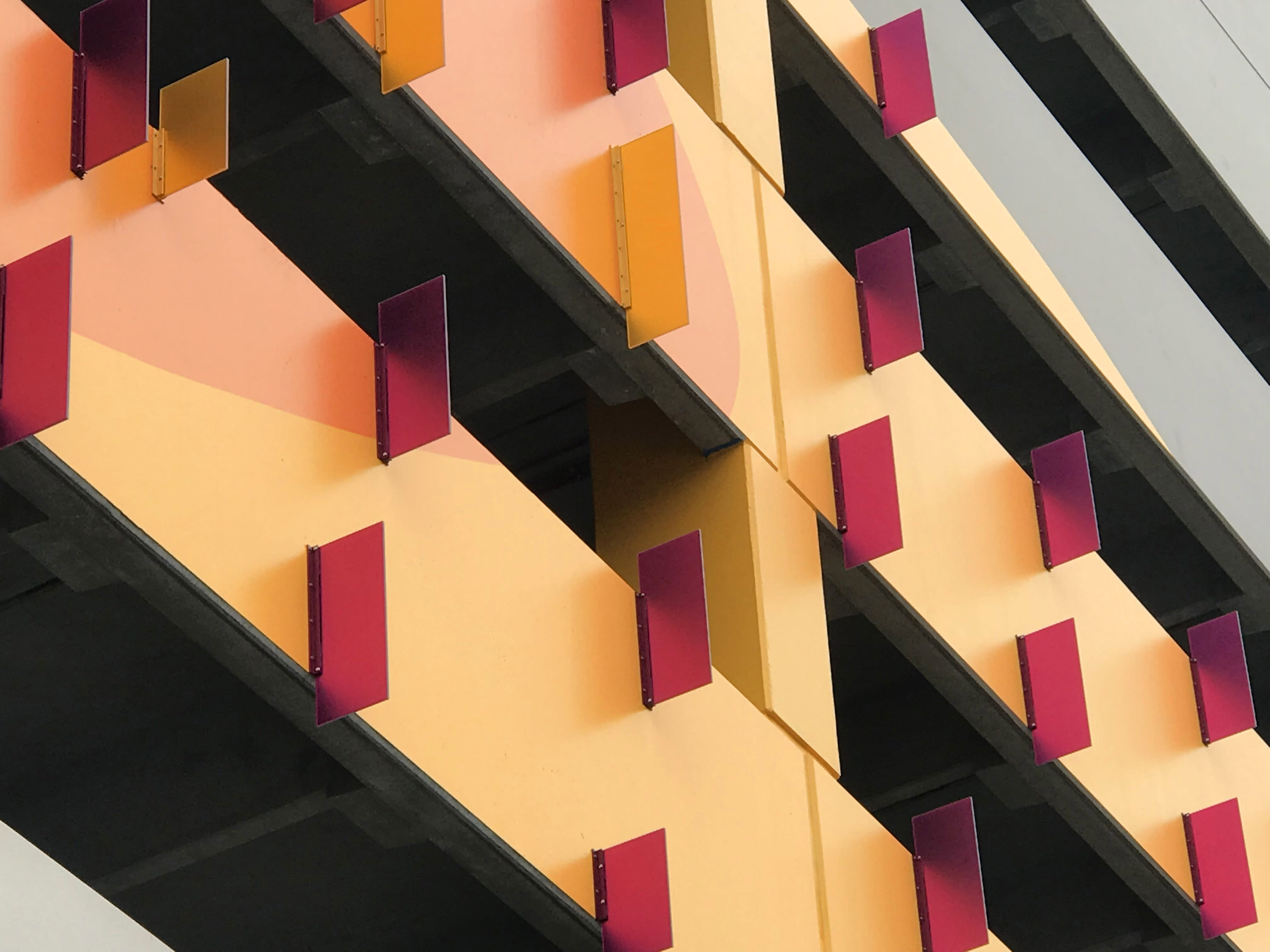 Project
Client: Howard Hughes Corporation
Location: Columbia, United States
Completion date: 2018
Artwork budget: $500,000
Project Team
Artist
Alexandr Polzin
Alexandr Polzin
Client
Antony Justin
Howard Hughes Corporation
Industry Resource
Vicki Scuri
Vicki Scuri SiteWorks
Client
William Rowe
Howard Hughes Corporation
Overview
"Rainbow Sunset" features optical color blending, utilizing colorful translucent polycarbonate fins placed over colorful curved painted graphics, to suggest the hues of a sunset. The work, sited on north and west sides of the parking garage, activates these faces, providing visual interest and color. The work covers 35 feet by 150 feet of the garage, turning the corner. The work interacts with sunlight, hue and movement, creating ever-changing nuances of color. The colorful super graphic creates a dynamic expression. The work marks a busy intersection at Little Patuxent Parkway and Broken Land Parkway, quickly becoming a new community landmark.
Goals
The goals of this project were to add color, movement and scale to the Merriweather Parking Garage. The Developer, Howard Hughes Corporation, wanted to activate the north corner and west wall of the parking structure, with a kinetic artwork that would engage the community. A local art consultant, invited us to create a proposal for the client based on this information. Because we proposed after the garage was nearly complete, we were required to work with the load constraints and conditions of the newly built structure. We determined that a practical way to achieve the client's goals was to use a lightweight product, KodaXT, a colorful polycarbonate material known for its color retention and longevity in exterior applications. We removed architectural screens to incorporate our work. By creating a series of fins, color mapped and sequenced to the building module, we were able to imply kinetic movement through color shifts that are enhanced by the movement of the sun across the site. This method met the client's goals, requiring minimal additions to the structure and delivering maximal "wow" factor and implied movement to the site. The work meets and exceeds the client's expectations.
Process
Even though the parking garage project was substantially complete when we joined the project team, we were allowed to work with the client's engineer and the client's builder, in order to conform the Artwork to the site and its structure. The development of the Artwork proceeded most like a design-build project, with close coordination between all parties: the client, the builder, the engineer, the artist, and the art consultant. Our challenge was to meet the budget and the load limits while creating a sense of implied movement through reflective color, activated by the sun's movement. Initially, we tested our fin and color concept in a digital model and distributed the visualizations to the team. After we won approval to proceed, we tested colors and materials on the building, and we invited the project team to review our work and comment. We worked closely with all parties on final color selections for the colorful graphic curves that were painted directly on the building with Golden Paints, and for the fin color choices and finishes. The finished work, visually activates the site, adds a major new artwork to the community and is fast becoming a local landmark.