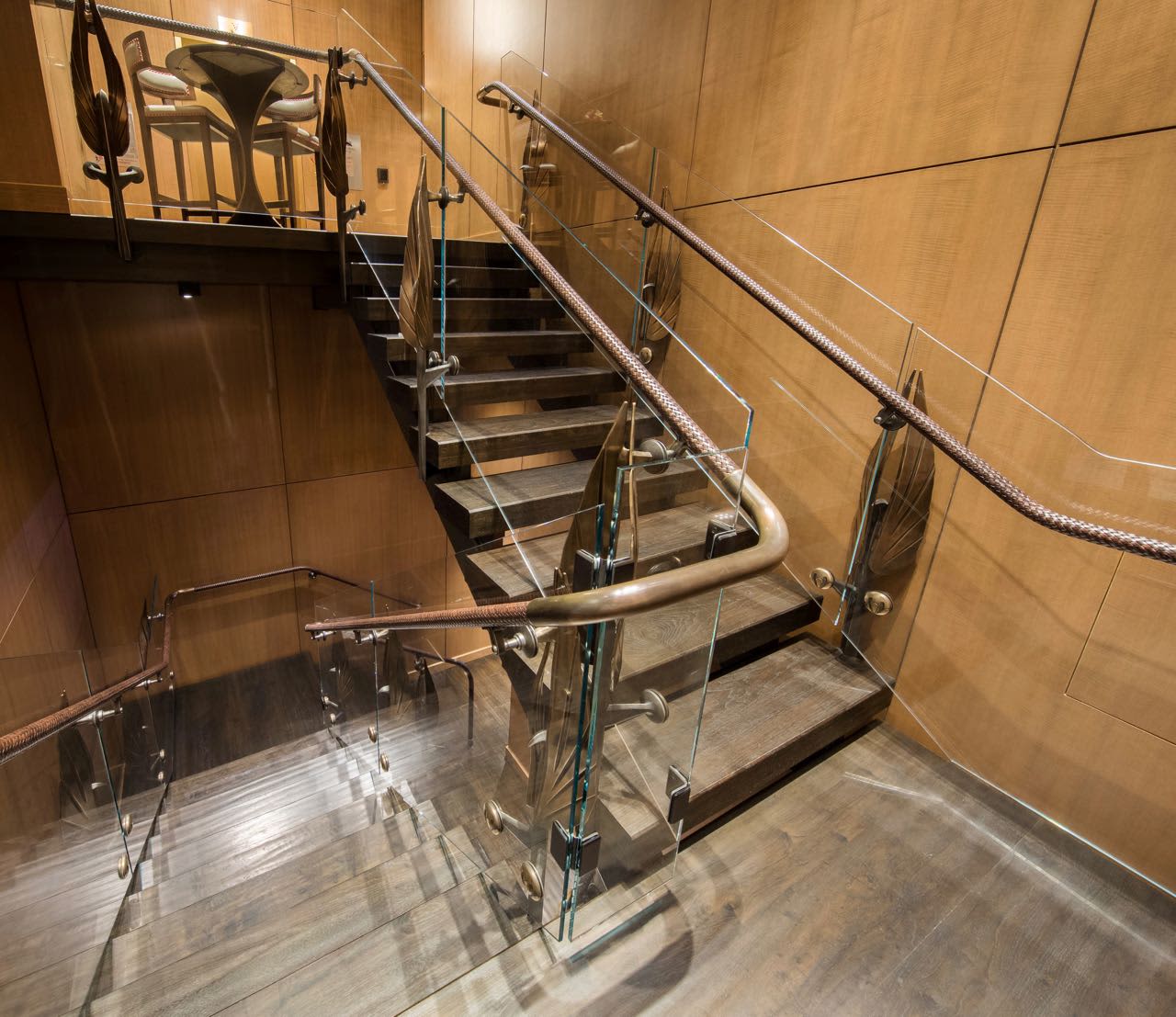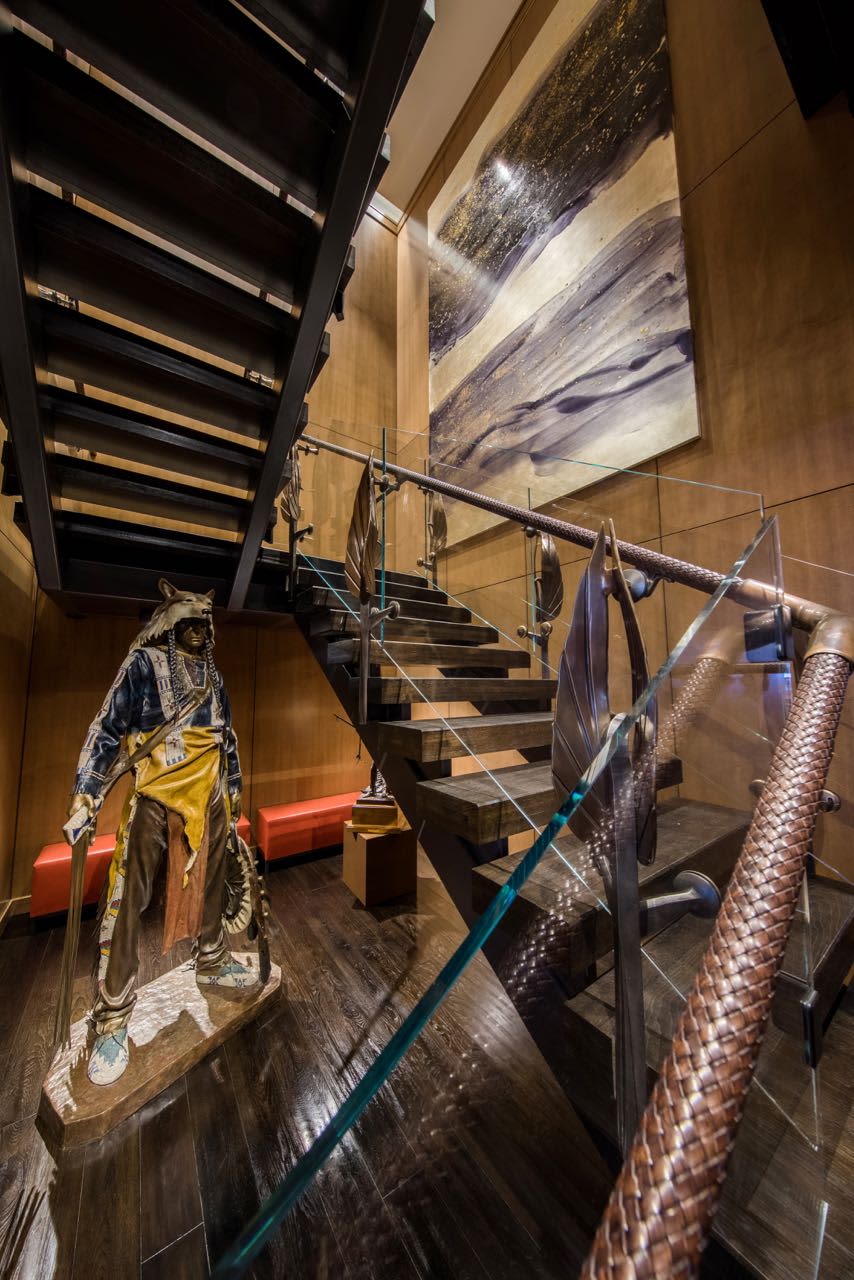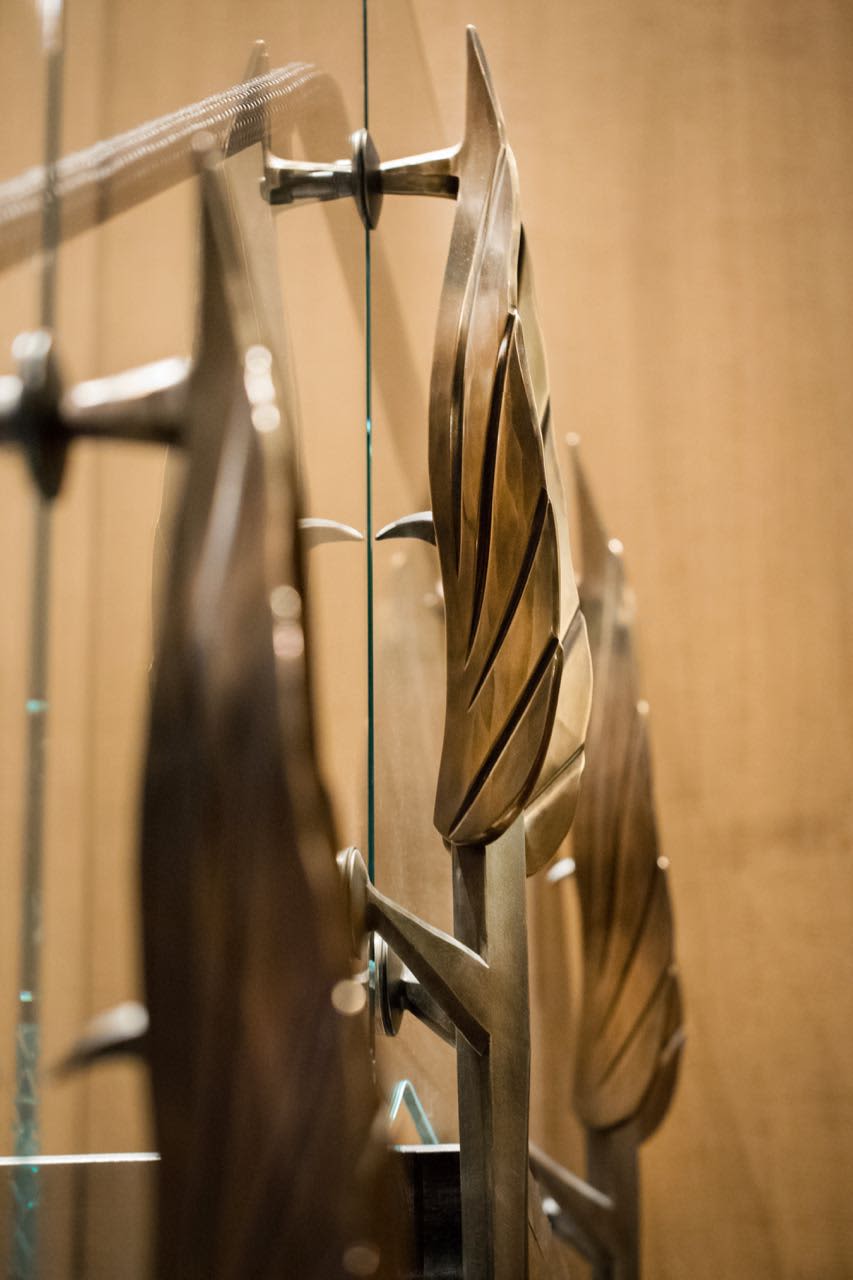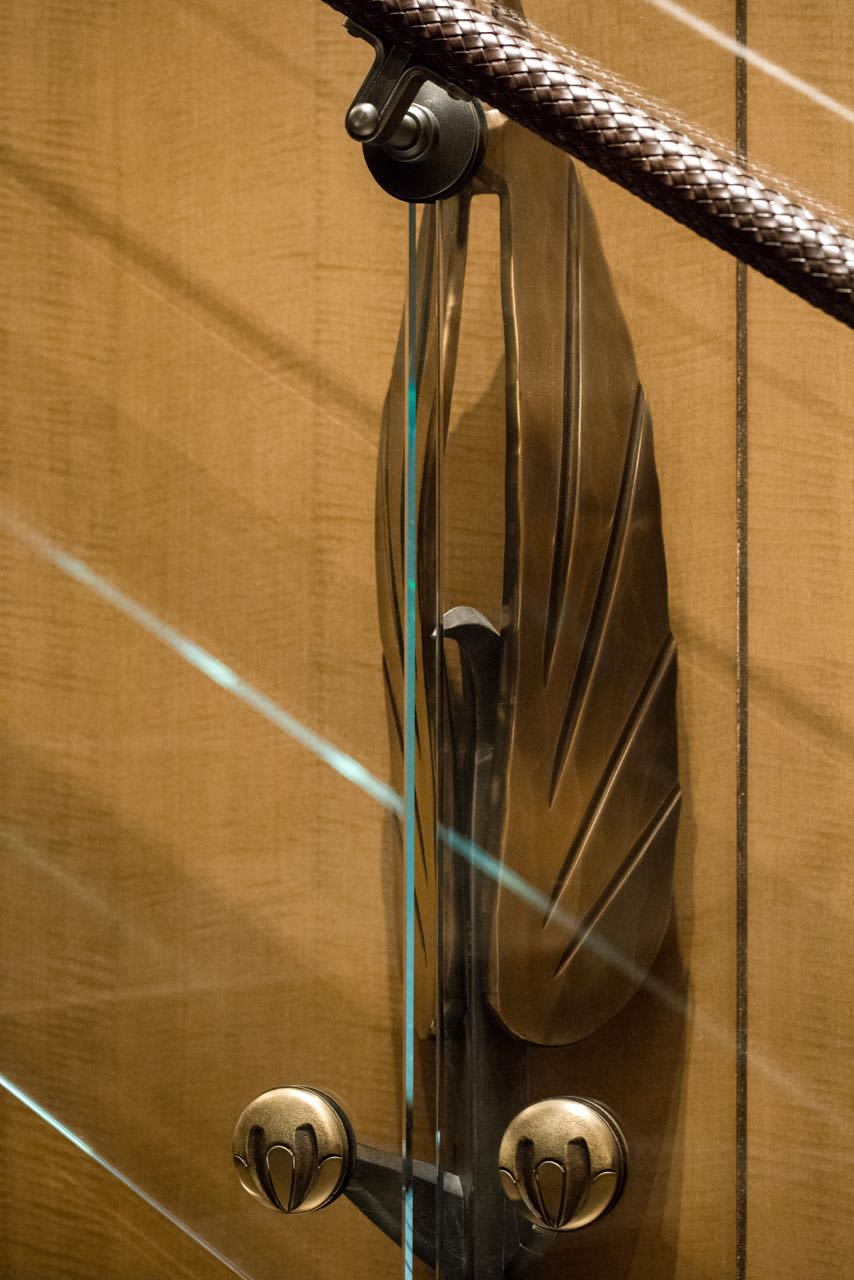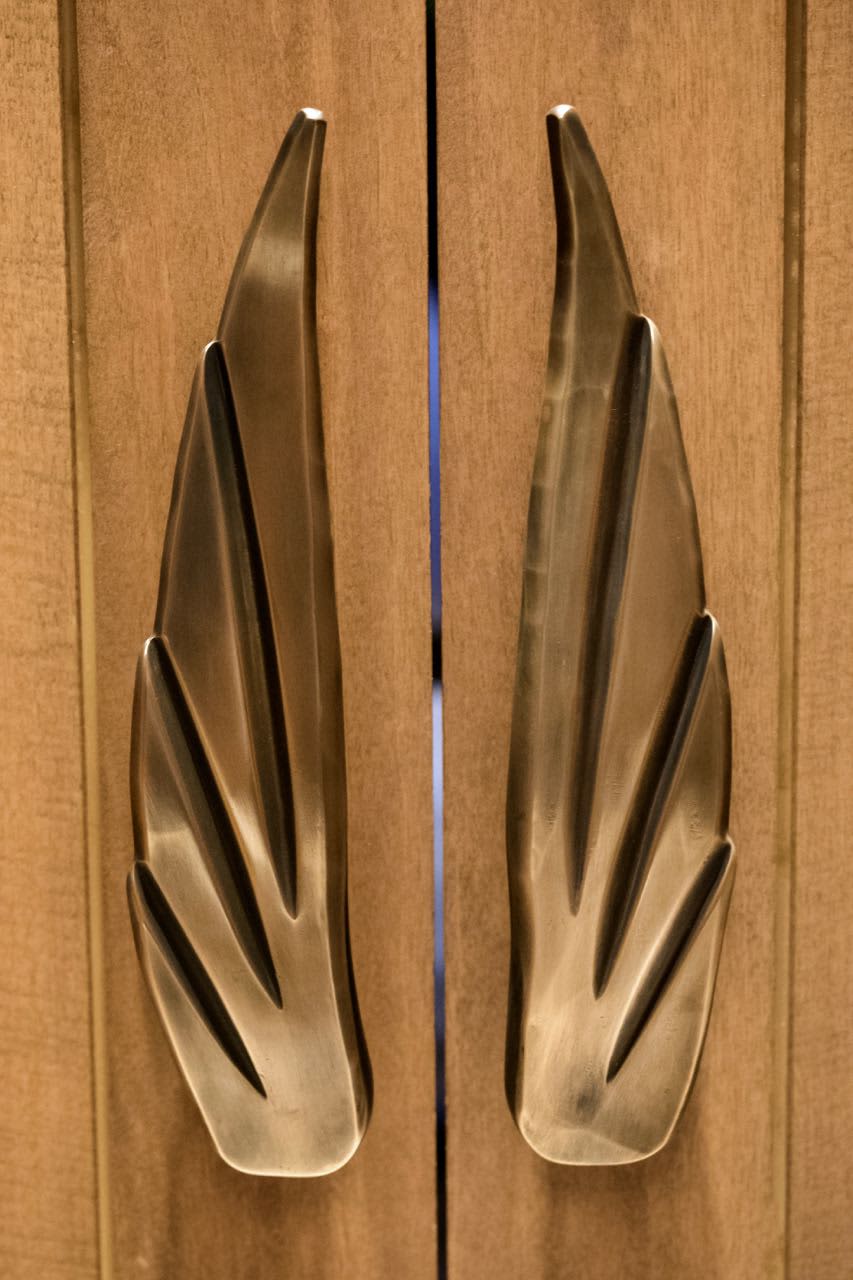 Project
Client: Holder Construction
Location: Atlanta, United States
Completion date: 2017
Project Team
Client
Ryan H. Byars
Darden & Company
Overview
The stair railing for the Owner's suite at the Falcon's Mercedes Benz Stadium in Atlanta is forged from iron and bronze. It was designed and engineered to support a glass guard and leather wrapped handrails on both sides of the floating stair. In addition, eight pairs of forged bronze winged door handles were forged for the suite to compliment the railing.
Goals
Some railings are decorative, and some are merely functional. A few, however, provide the opportunity to create a functional railing that also functions as a piece of sculpture. My knowledge and previous working relationship with the client, as well as the unique space allowed for the integration of the sculptural with the functional. The design of this railing was complex. It is a small space, so the design needed to be open and inviting. In addition, the rail must be ADA compliant for commercial use. The glass and handrails serve as textures that frame the forged iron and bronze falcons in the design. This modern luxe aesthetic creates a grandeur without overpowering this small space. In addition, the wing motif is used for the door hardware to reference the Atlanta Falcons, and are forged in bronze.
Process
This was a large and complicated project that required many many months of planning, revisions, and coordination between multiple contractors. Concept drawings, a full scale mockup, and structural engineering were presented to the client for approval. Working with the engineer to create this unconventional glass system, was challenging and rewarding. This piece required communication and collaboration with the structural steel stair and wood tread contractors to provide a sound structure and create a seamless mesh of materials.