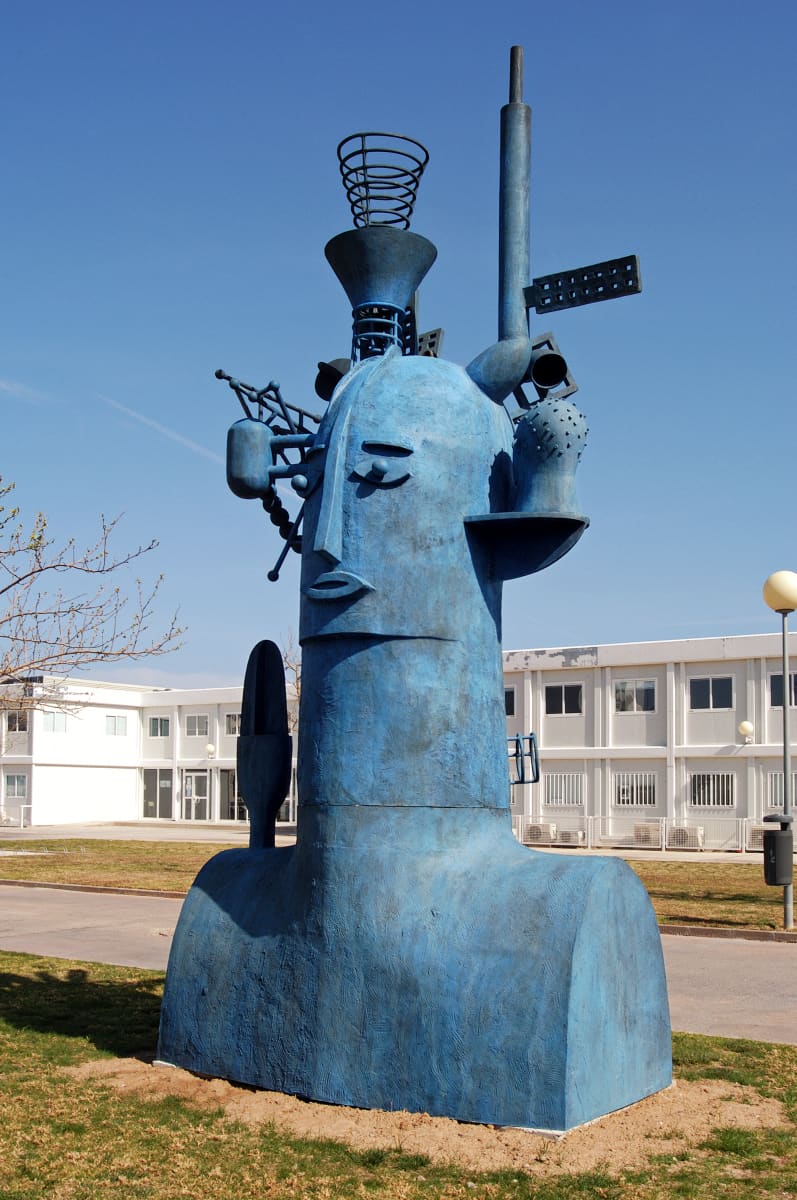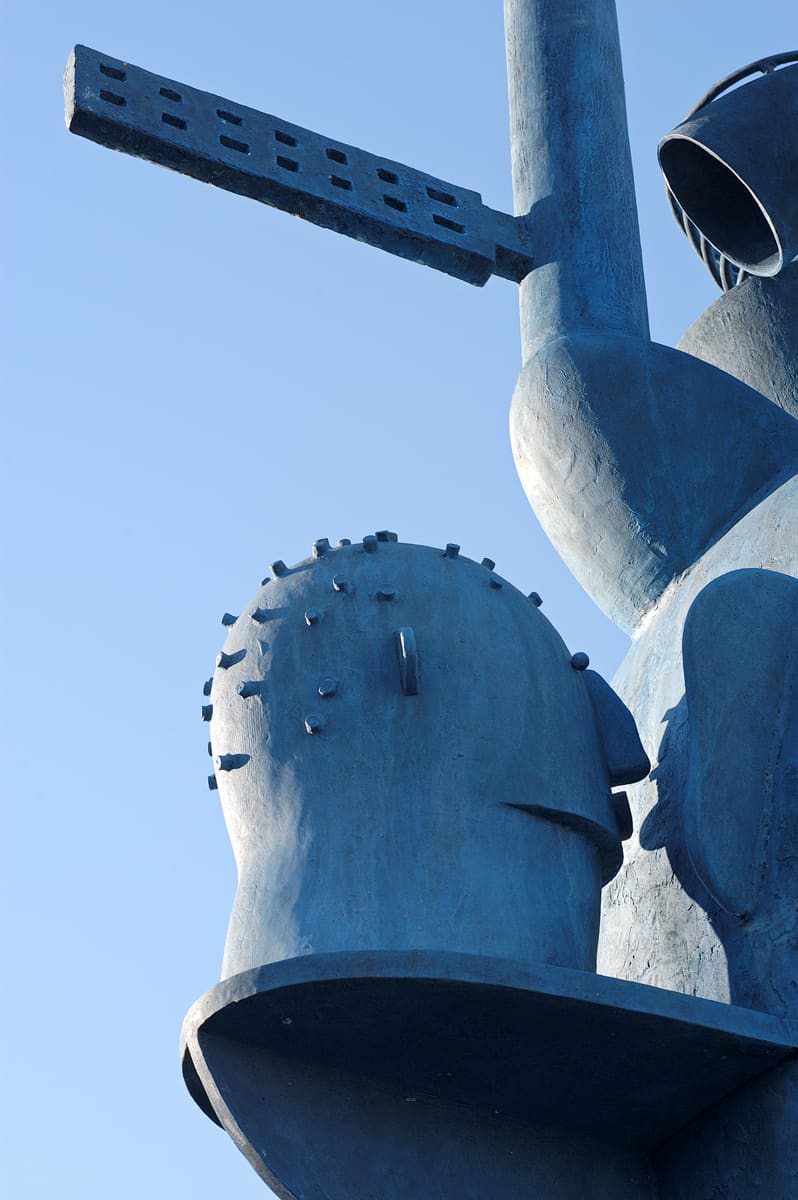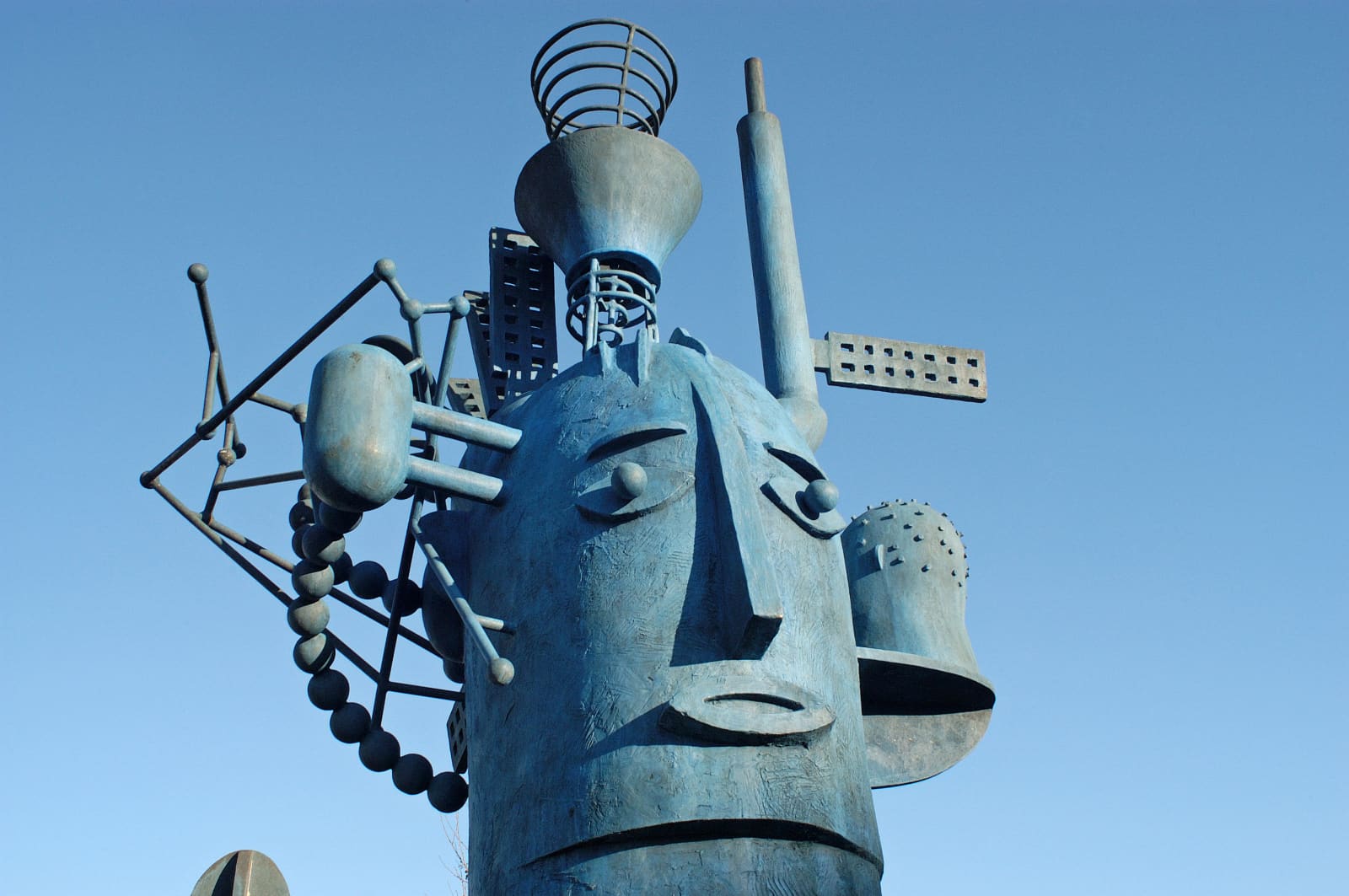 Project
Client: Polytechnic University
Location: Valencia, Spain
Completion date: 2006
Project Team
Art Consultant
Pablo Sedeno
Polytechnic Univ. Valencia (UPV)
Overview
Commissioned directly following one person exhibition & catalogue at the UPV (Polytechnic Univ.) in Valencia, Spain. Conceived as representation of learning in a broad sense….little head represents the Mentor speaking into the ear of the learner who's head "explodes" with new knowledge.
Goals
Artwork integrated conceptually. Mentoring is blue in color so it tended to blend with the intense blue of the Spanish sky. Became one of dozens of modern and contemporary sculpture sited around this campus.
Process
6' aluminum "model" sent to the university where 2 members of the sculpture faculty and some students enlarged the work and made patterns for casting. Work cast in bronze in a Madrid art foundry and then transported back to the school site.