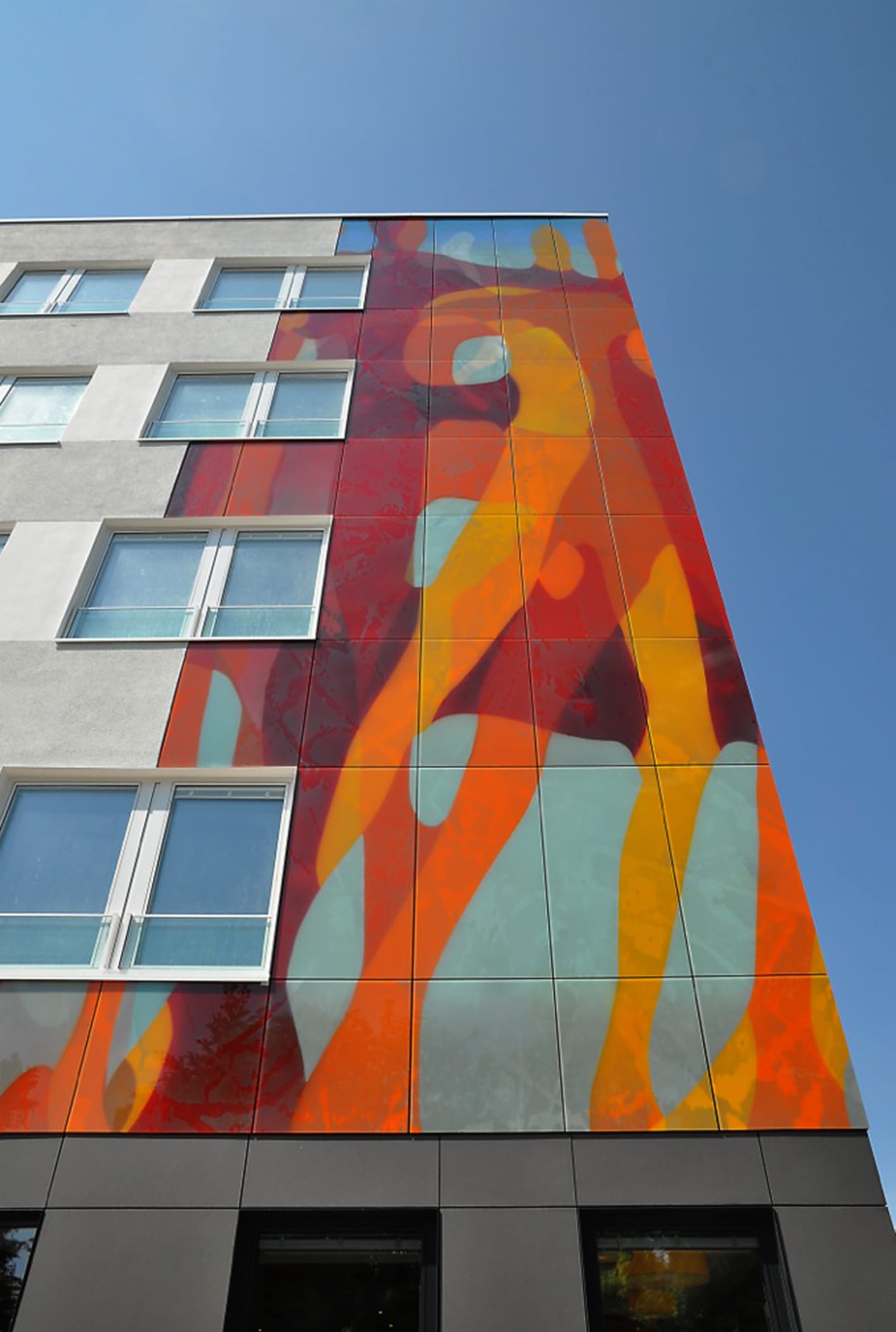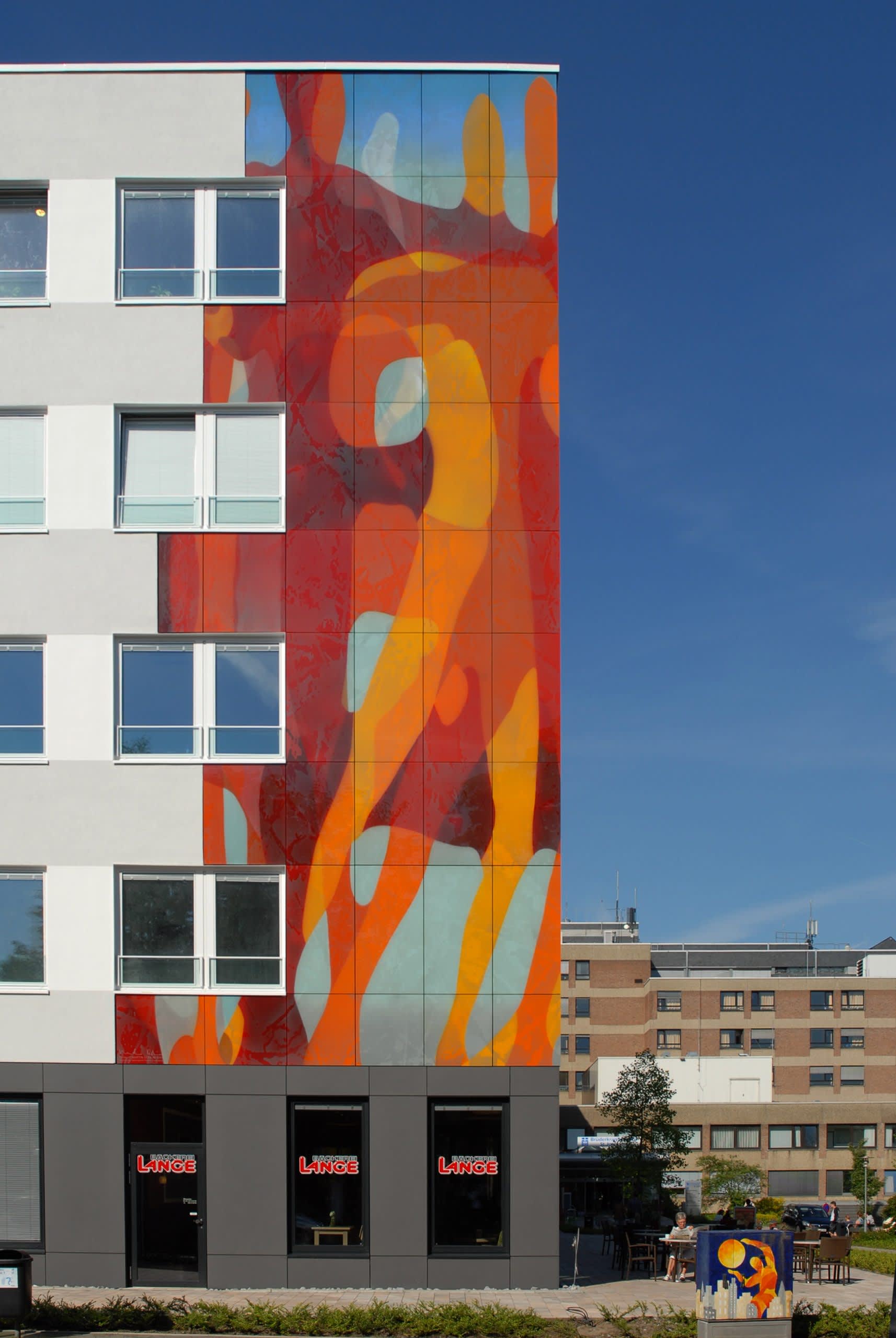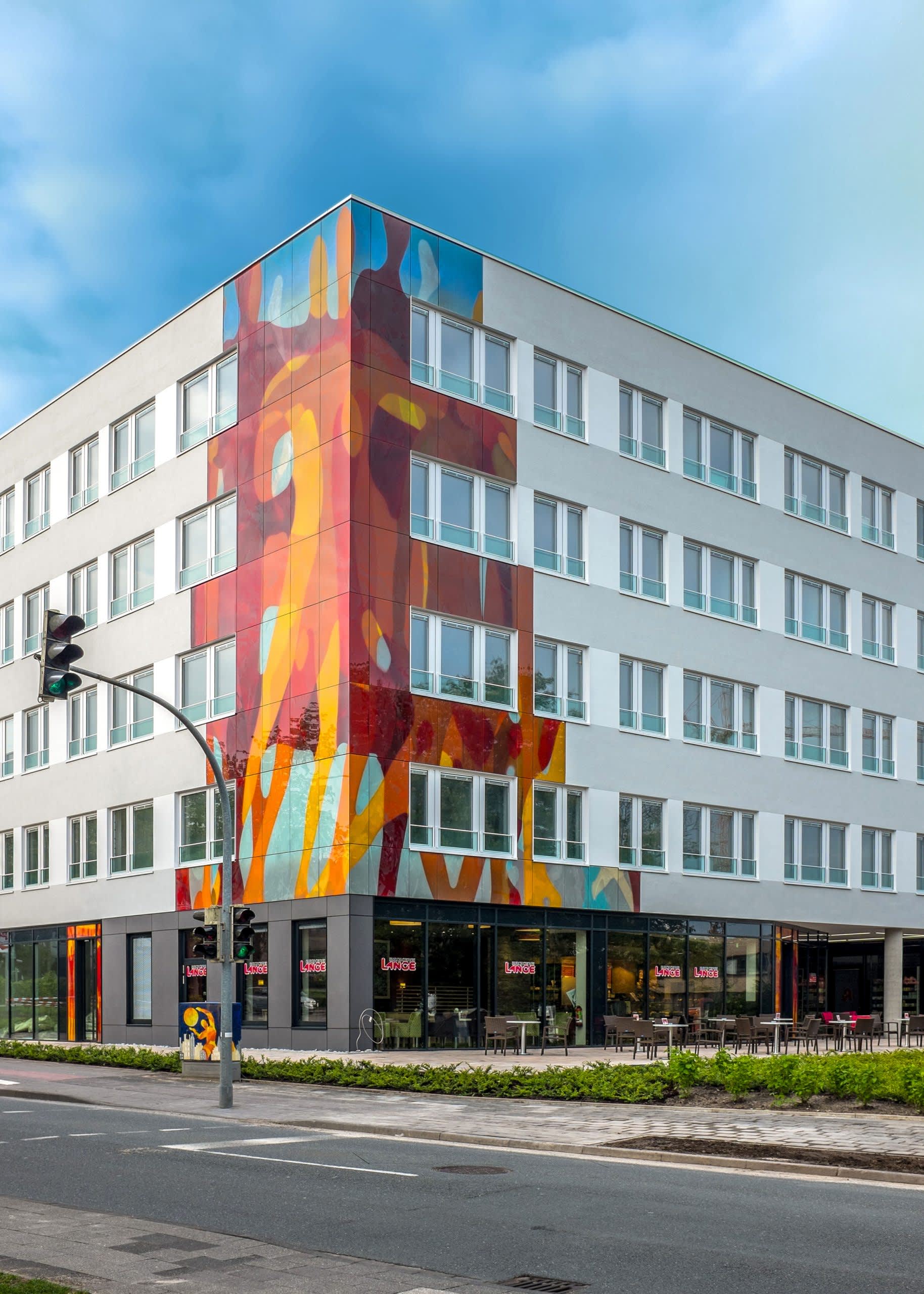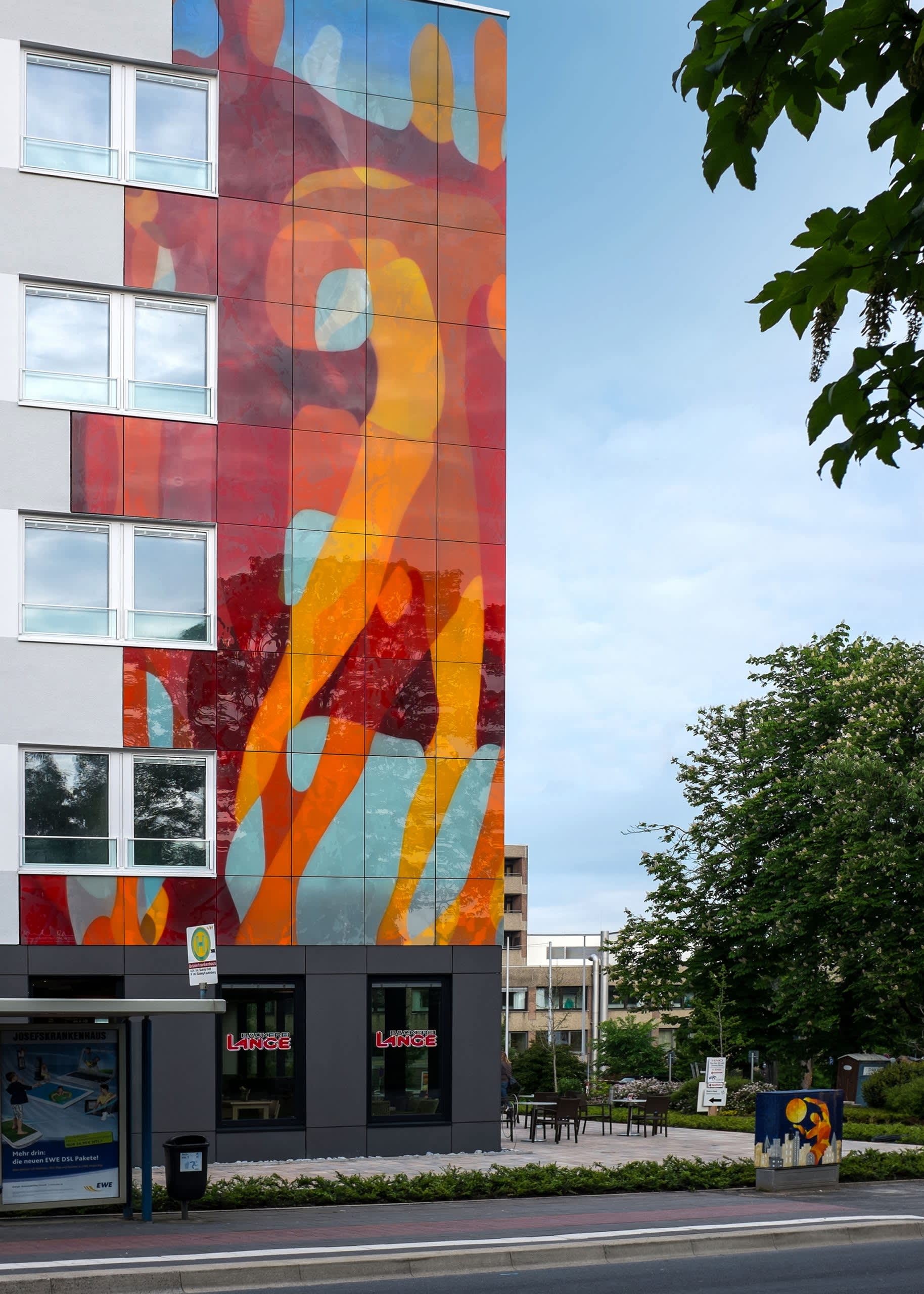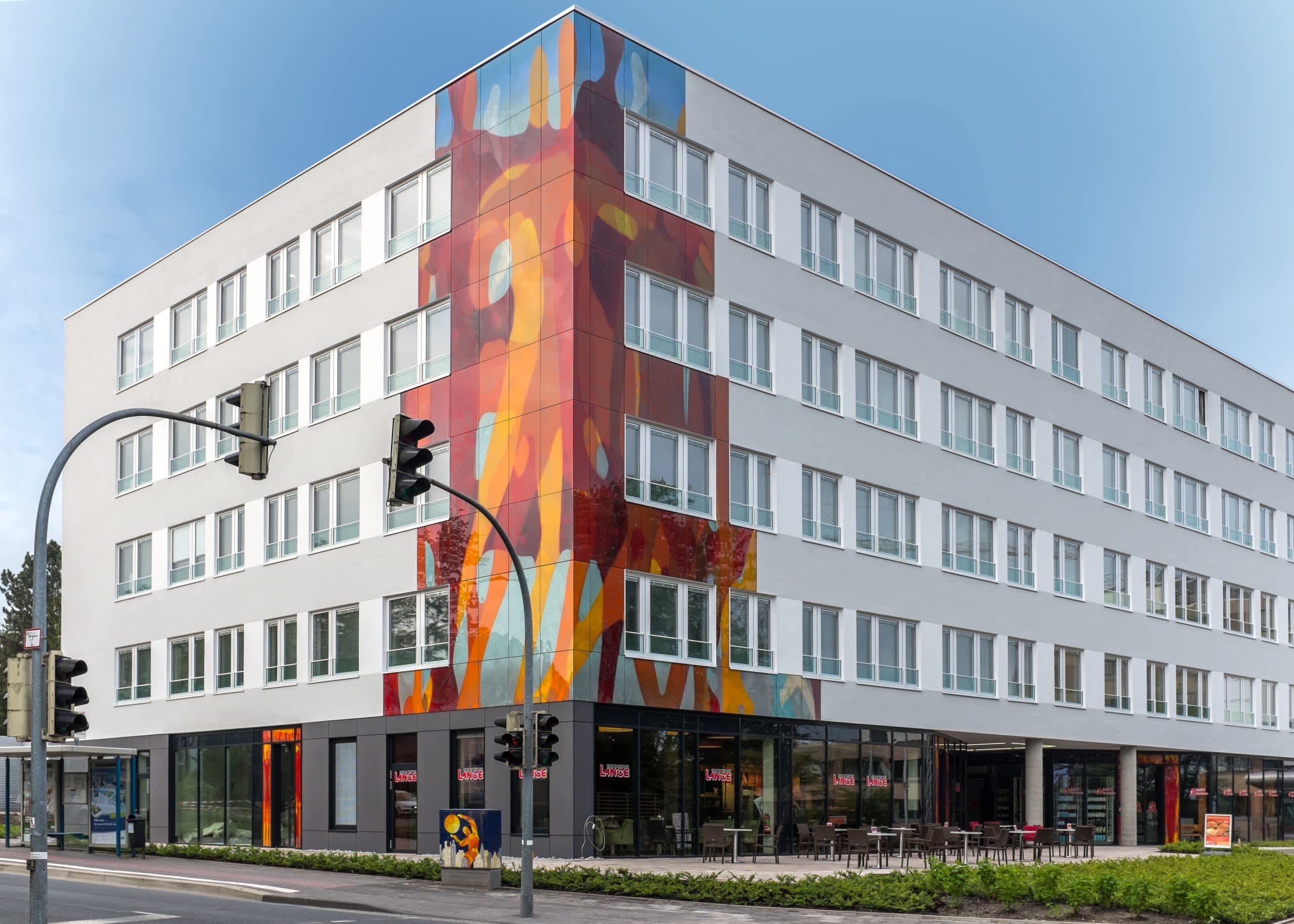 Project
Client: MediCo Centre
Location: Paderborn, Germany
Completion date: 2013
Artwork budget: $300,000
Project Team
Artist
Martin Donlin
Martin Donlin Limited
Architect
Wolfgang Bremer
Bremer AG
Industry Resource
Jan Peters
Peters Glass Studios
Overview
The new MediCo Centre in Paderborn Germany were looking for an artwork to adorn there new facility, the initial brief was to produce an artwork at the main entrance, however once I met with the architects we began to explore other areas. Finally once a glazing system was agreed we went for the corner of the two main streets that the building fronts.
The artwork is 50 feet wide by 55 feet high.
Goals
The artwork was to speak to local people in the City that this was a new facility that generates a feeling of confidence from the visitor - "if the building looks this good - the treatment I receive should also be great!"
Process
The designs have been created using simple human figure forms in the pursuit of health and happiness. The figures include men,women and children as a "family" just like the building houses a "family" of professional practitioners who we as the public can trust to look after all our healthcare issues with confidence. The designs have been generated with the spirit and sense of well-being then abstracted to such a degree as to extract the essence and nature of this feeling, hopefully leaving the viewer to project their own thoughts and interpretations onto the artworks.