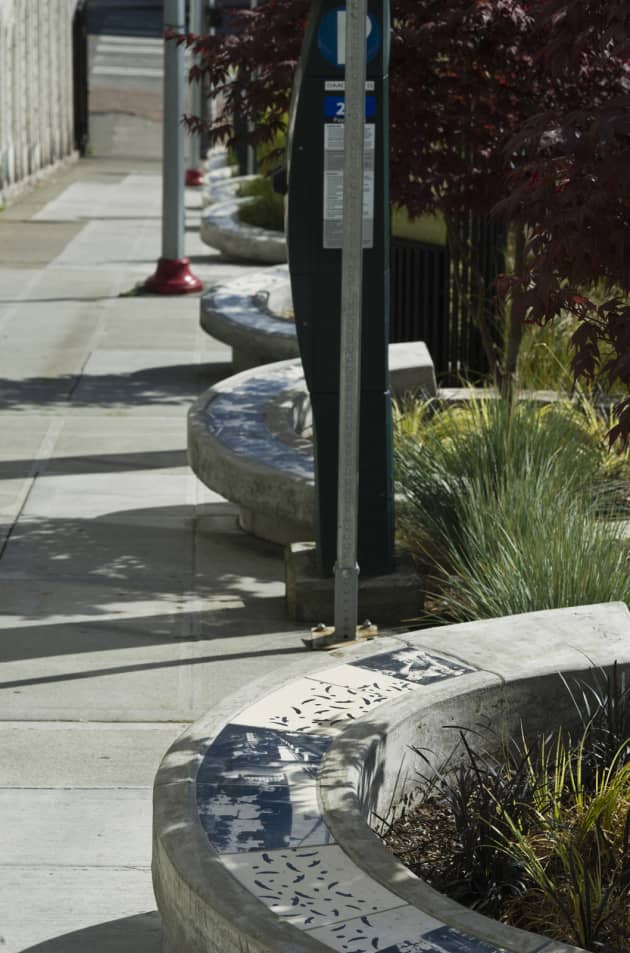 Photo: Tim Aguero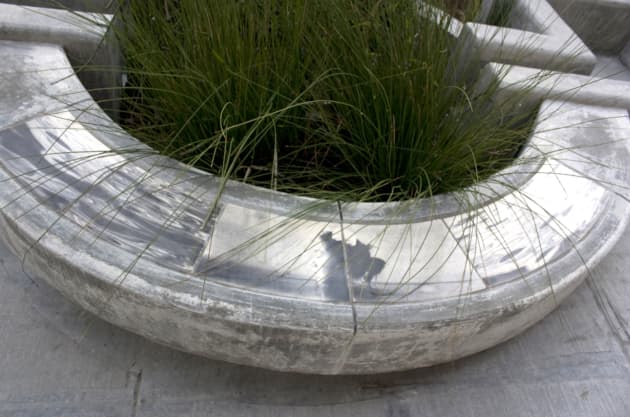 Photo: Tim Aguero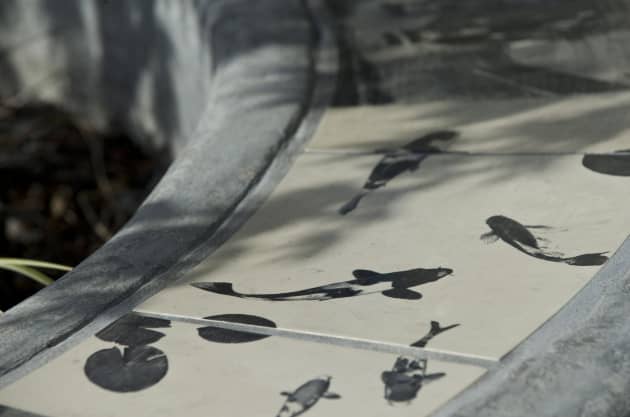 Photo: Tim Aguero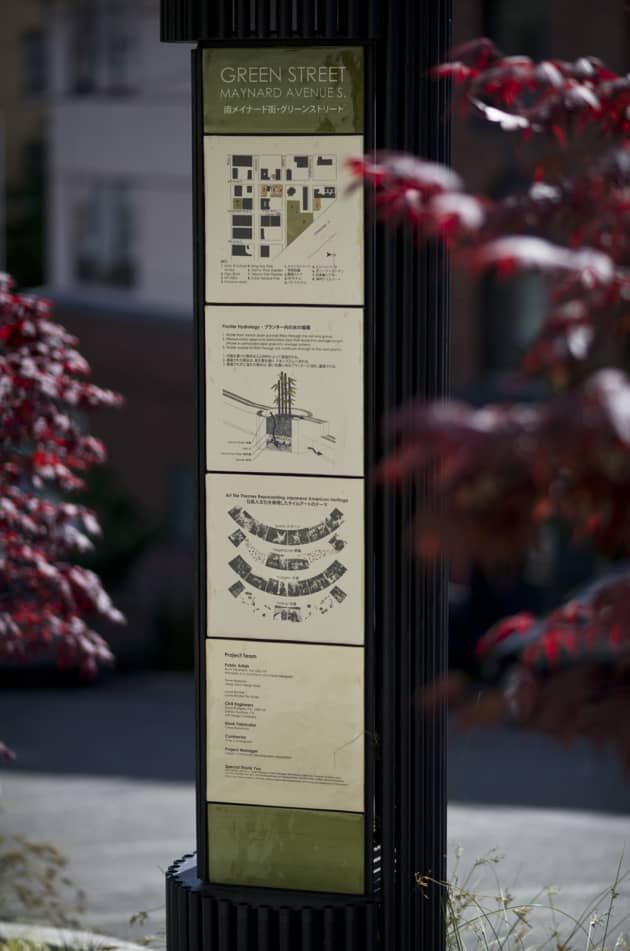 Photo: Tim Aguero
Client: Interim Community Development
Location: Seattle, WA, United States
Completion date: 2010
Artwork budget: $25,000
Project Team
Architect
Laura Brodax
Laura Brodax Tile Studio
Architect
Steve Badanes
Jersey Devil design/build
Interior Designer
Chad Robertson
Chadhaus
Overview
Maynard Avenue S. Green Street is the first International District green street. This project incorporates a public art installation that honors the Japanese American experience rooted in the historical "Nihonmachi" or "Japantown" neighborhood. In the effort of supporting sustainable development goals, this project captures and cleans the rainwater from Nihonmachi Terrace Apartment's roof. The captured rainwater water also helps irrigate the street's landscaping.
Goals
The Maynard Avenue Green Street consists of eight planted cistern/benches set along the sidewalk hill collect water from the rooftop of a nearby building. Screen printed historical and contemporary photographs on porcelain tile set in each bench honor the Japanese American experience in Seattle's Japantown neighborhood. Accompanying kiosks contain tiles printed in both English and Japanese that map the neighborhood and explain the project.
Process
Together with project architects Steve Badanes and Rumi Takahashi, I conducted historical research in the archives of a local Asian museum to determine the imagery for the project. During the construction of the benches, the three of us along with Chad Robertson, worked together to design the kiosks and decide upon the information they shared.