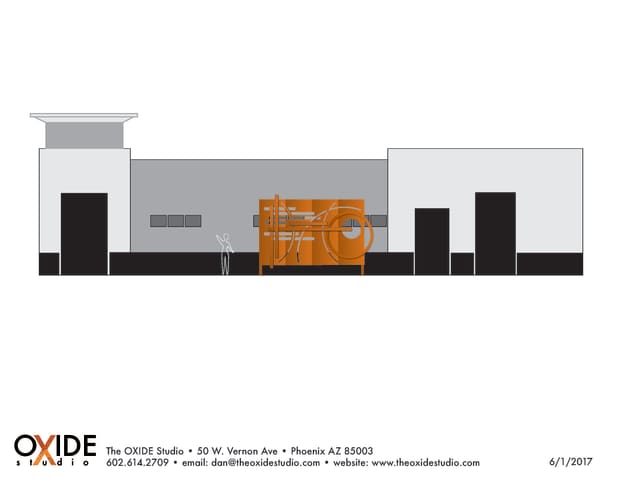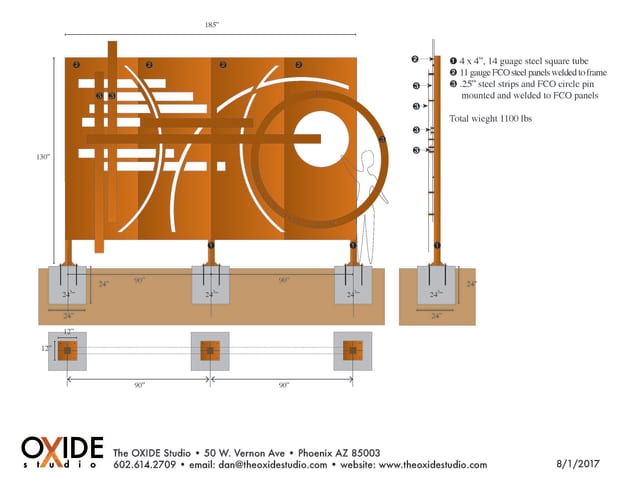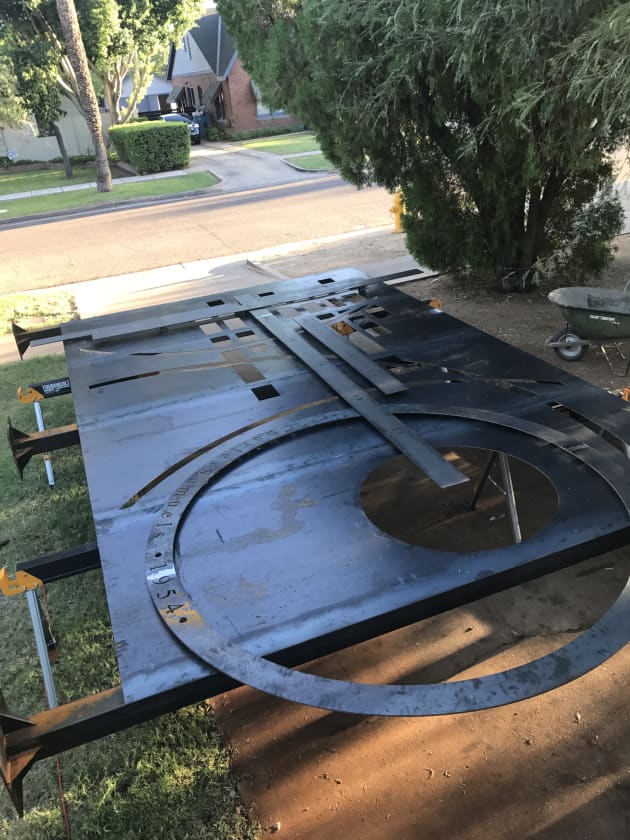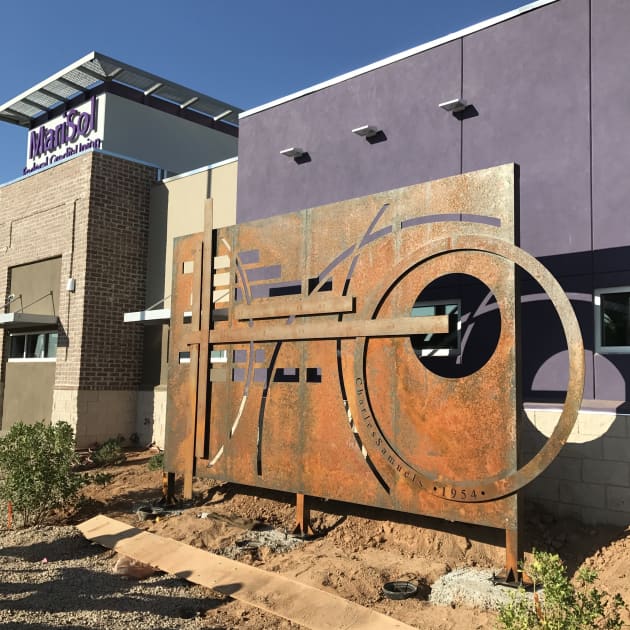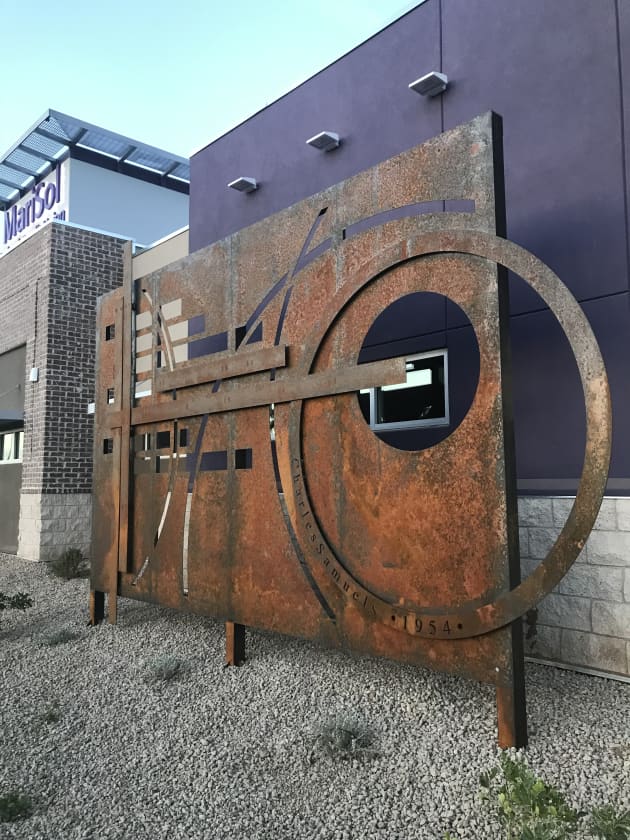 Client: Marisol Federal Credit Union
Location: Phoenix, United States
Completion date: 2017
Artwork budget: $15,000
Project Team
Artist
Daniel Moore
The Oxide Studio
Client
Marisol Federal Credit Union
Marisol Federal Credit Union
Overview
The MariSol Credit Union 11' X 15' freestanding steel geometric sculpture.
Goals
The goal of the client was to have a very visible metal piece to dress up the side of their new building that is easily seen to drivers by and as clients walk into their new facility. The President of the bank saw my work at a local Artisan show and requested my contribution.
Process
The bank's president provided a sense of what she visualized and I created a couple of ideas based on her input. The rendering is the direction she approved. Waiting on permits.
Additional Information
First time needing a crane to install one of my pieces.