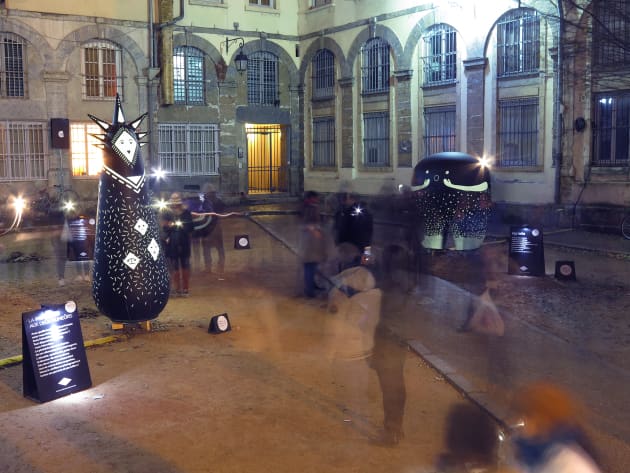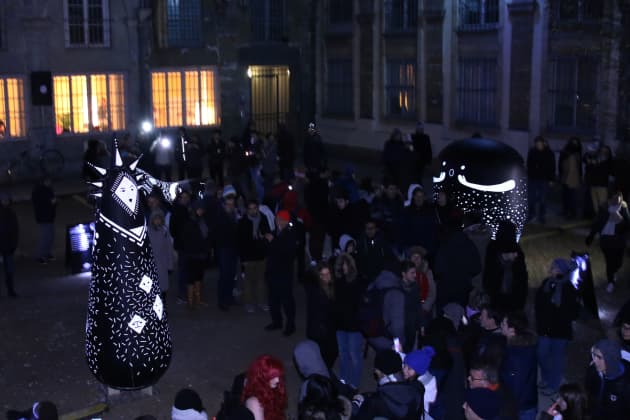 Photo: Luminuits by La Camaraderie, Fete des Lumieres de Lyon 2017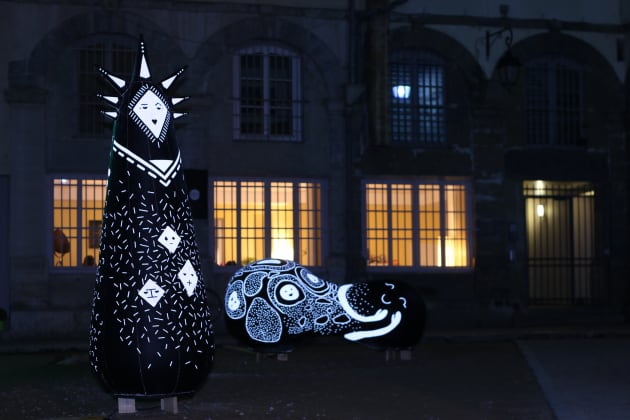 Photo: Luminuits by La Camaraderie, Fete des Lumieres de Lyon 2017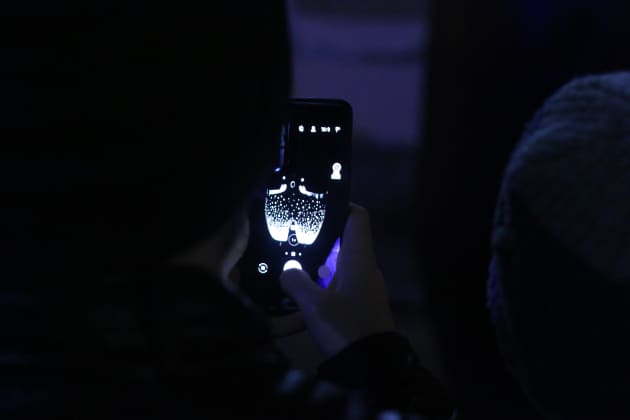 Photo: Luminuits by La Camaraderie, Fete des Lumieres de Lyon 2017
Client
Location: Montreal, QC, Canada
Completion date: 2017
Project Team
Public Art Agent
Alexandre Lemieux
Creos
Artist and Owner
Albane Guy
La Camaraderie
Commissioner
Fete des Lumières de Lyon
Commissioner
Montréal en Lumière - ILLUMINART
Overview
THE LUMINUITS – Three shadows come alive in a flash
These large shadows, normally keeping to themselves in the darkness, have left their hiding place and are waiting for you… But be forewarned, the Luminuits are shy. The only way to catch a glimpse of them is by taking a picture using flash! The flash will reveal their personalities!
Goals
2017 marks the beginning of the collaboration between Fete des Lumiere de Lyon and La Camaraderie, a French-Quebec team created by young graduates in design from the University of Quebec in Montreal. This multi-disciplinary design studio was founded by Albane Guy, a former student of Lyon's School of Fine Art and resident of Montreal since 2008, and Alexandre Renzo. The Festival welcome every year a variety of different artists to light up buildings, streets, squares and parks all over the city. This was natural for them to invite La Camaraderie, who are juggling with different disciplines and producing installations where creativity rubs shoulders with low technology and clever craftwork. Les Luminuits is the result of this first collaboration.
Process
The installation is a creation of the collective La Camaraderie. After being presented in France for Fete des Lumieres in Lyon, 2017, the sympatics Luminuits were presented for the first time in North America for ILLUMINART 2018 edition. La Camaraderie contracted the services of Creos, a world leading broker for public interactive installations in urban spaces, for representing the Luminuits for touring. Since then, the Luminiuits has been presented in Saint-Paul(USA), Bucharest (Romania), Malmö (Sweden), Edmonton, Calgary and Ottawa (Canada).