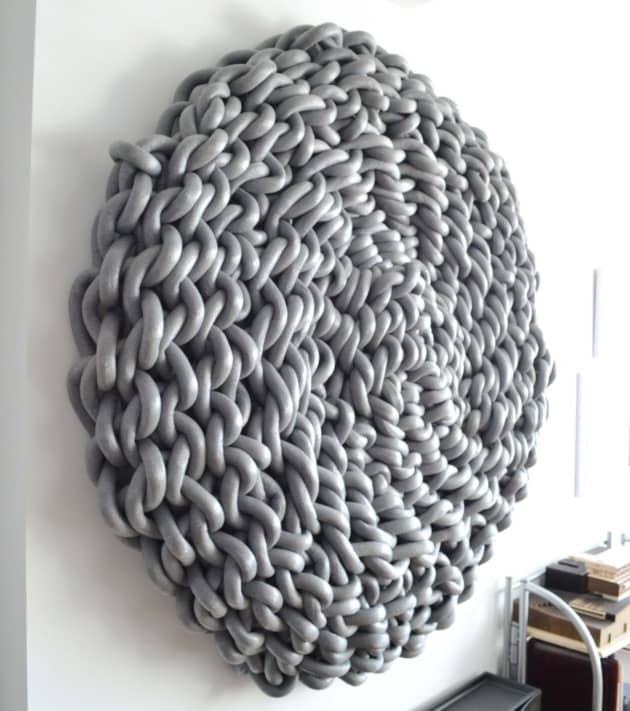 Photo: StudioTJOA
Client: Metalepsis
Location: Brooklyn, NY, United States
Completion date: 2014
Artwork budget: $1,000
Project Team
Artist
Alex Worden
StudioTJOA
Overview
The Lilypad is part of our on-going exploration of scale as it relates crochet. In it's first installment, a large panel has been mounted in an echoing phone booth to act as an acoustical panel. Here, in it's second installment, the Lilypad is intended to be simply a visual statement piece, used to create a focal point in the space.
Goals
The Lilypad is suppose to stand out in a space, therefore the integration of Lilypad in the space is through its color. The monochromatic grey of the piece fits nicely against the other tones in the studio.
Process
The collaboration of the artist and client is contrasted by the act of fabricating the piece itself. There is a great joy in the anti-collaboration that exist between the material of the Lilypad and the technique of crochet that forces the fabricator to balance between delicacy and brute force.