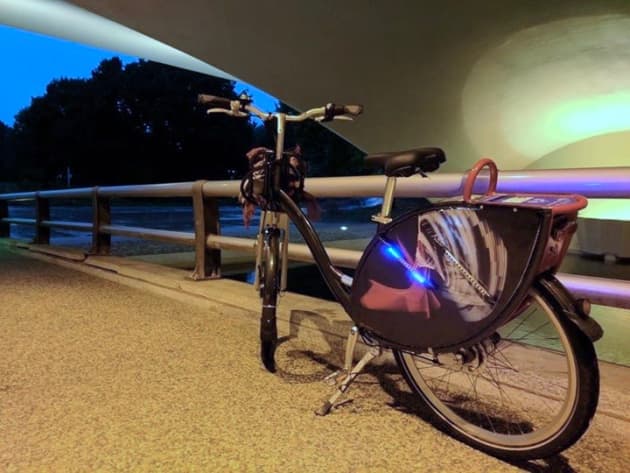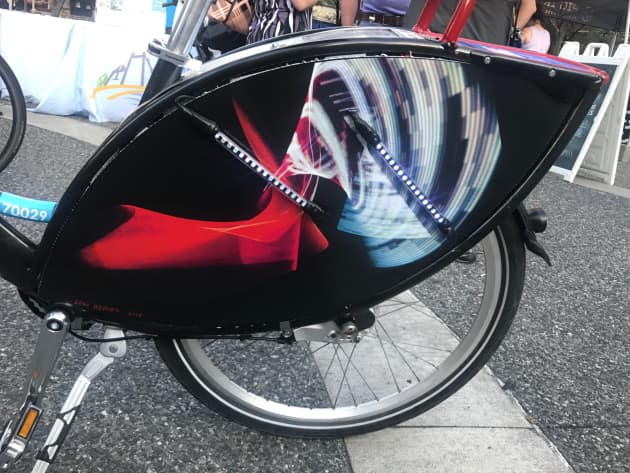 Photo: Lori Hepner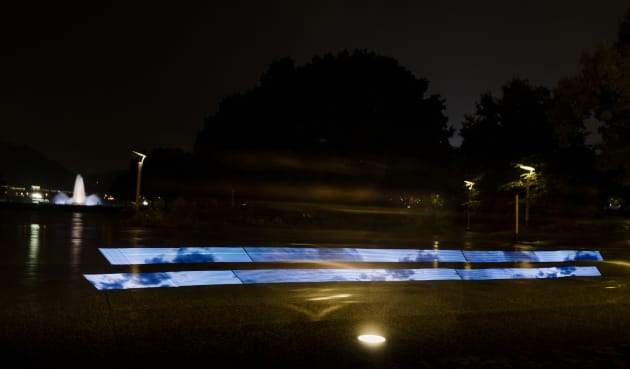 Photo: Lori Hepner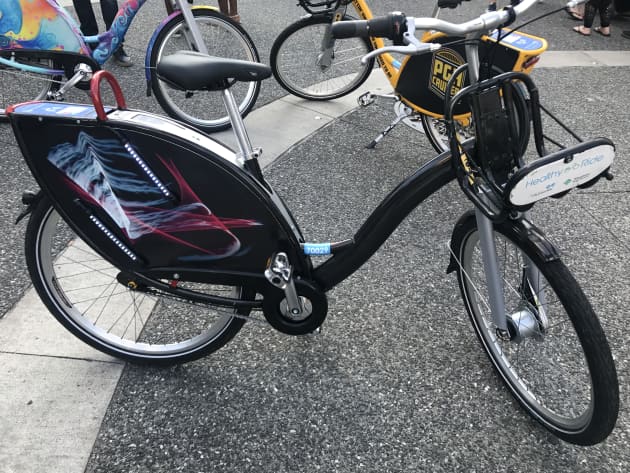 Photo: Lori Hepner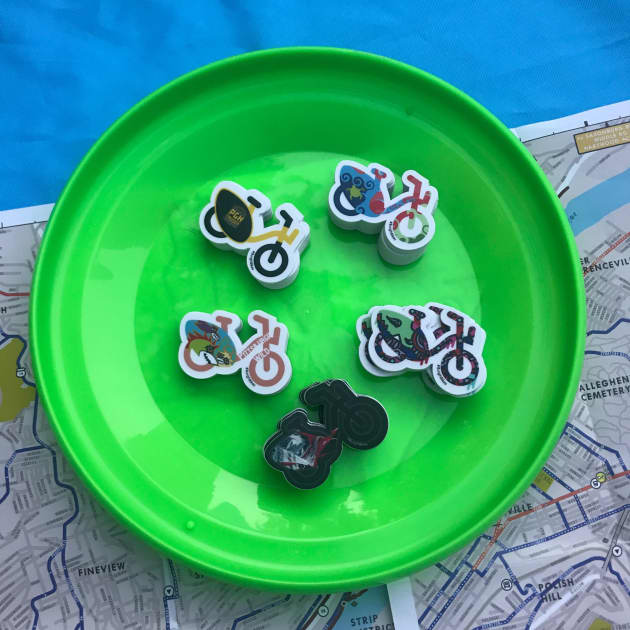 Photo: Lori Hepner
Client: HealthyRide PGH
Location: Pittsburgh, PA, United States
Completion date: 2017
Artwork budget: $1,500
Project Team
Overview
I created a LED light painting system for one of the ride share bikes stationed around the city for HealthyRide Pittsburgh, who commissioned 5 artists to each create a unique bike. The side panels each have a light painting printed on them for daylight bike viewing and each have 2 LED bars that play back photographs of clouds and waves or one of 2 poems that I wrote for it.
Additional Information
Riders can click through 16 choices of images or text by pressing a button on the handlebar, which also has a switch to control the speed of the LEDs, which allows customization of light painting to ride speed. The LEDs are powered through a solar-charging and pedal-charging USB battery and Raspberry PiZero computer that are housed on the bike itself that I built and installed into this unique bike.