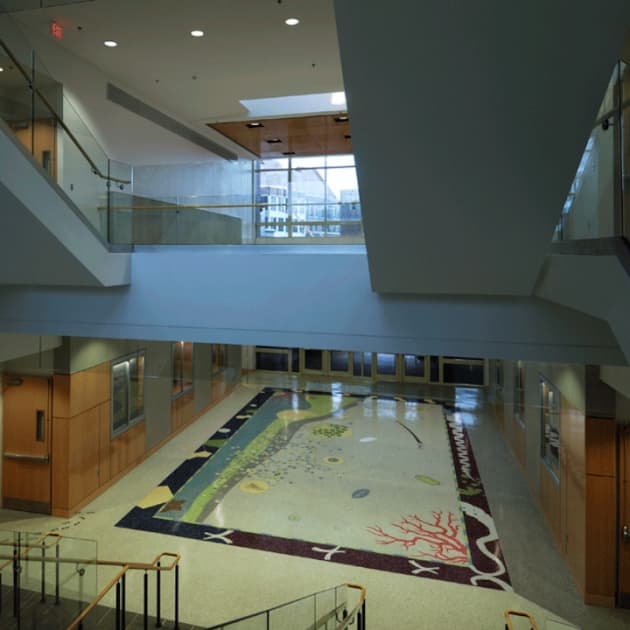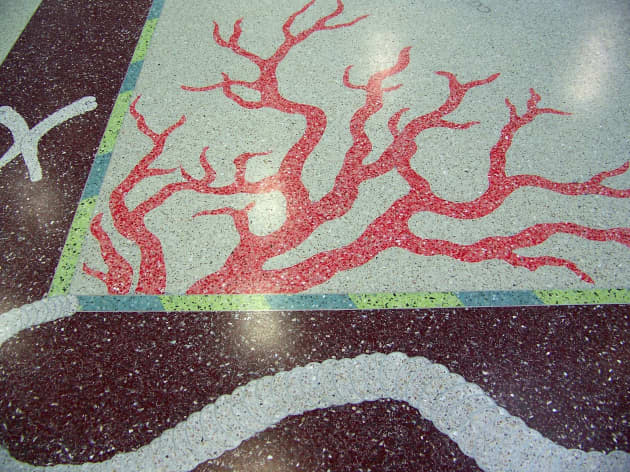 Photo: Brad Kaspari and Carolyn Braaksma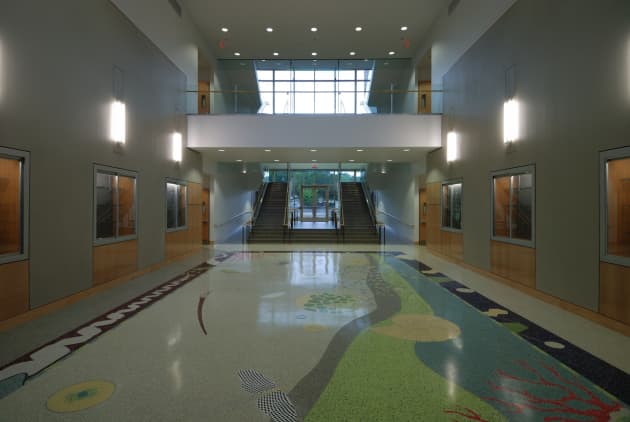 Photo: Brad Kaspari and Carolyn Braaksma
Client: Florida State University
Location: Tallahassee, FL, United States
Completion date: 2008
Artwork budget: $90,000
Project Team
Artist
Carolyn Braaksma
Braaksma Design Inc.
Artist
Brad Kaspari
Kaspari Design Services
Overview
Cast and precut epoxy terrazzo with prefabricated brass, aluminum, and Avonite™ imbeds. Approximately 2,000 sf installation for the lobby/reception area of Florida State University's Life Sciences Building.
Goals
The design is centered around an "inlaid carpet" that references various imagery and models found in the biological sciences. Special regard was given to themes and species of particular interest to the departmental faculty at Florida State. Many of the pictorial elements illustrate jumps in scale between various plants, animals, and biological structures that share formal characteristics.