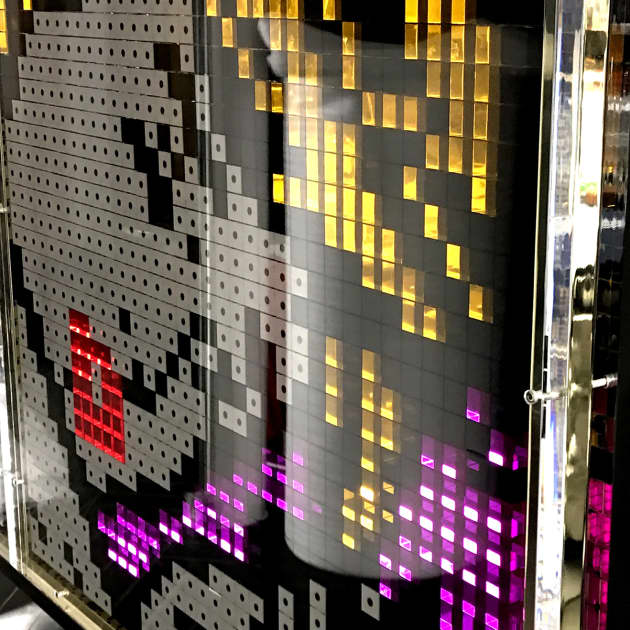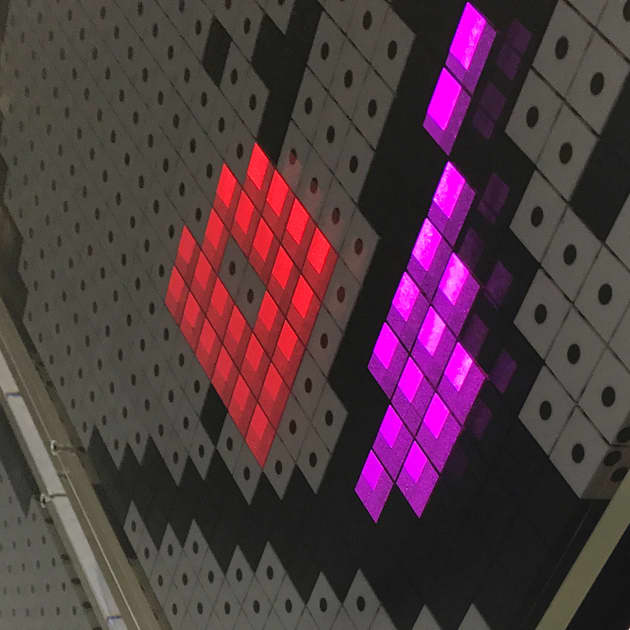 Client: THE COSMOPOLITAN HOTEL / RICHMOND INTERNATIONAL
Location: LAS VEGAS, NV, United States
Completion date: 2016
Artwork budget: $31,000
Project Team
Industry Resource
Johan Llewellyn King
JLK
Interior Designer
RICHMOND INTERNATIONAL
RICHMOND INTERNATIONAL
Art Consultant
Robin Greene
Overview
The brief was to create a bespoke art installation for one of the new hotel suites, reflecting both the digital design philosophy of the hotel and Las Vegas itself. The pixilated image is made up of 3,470 custom made casino grade dice. As many of the dice are semi-transparent, the artwork changes appearance from day to night, making full use of the floor to ceiling windows in the suite. The diptych is framed in polished nickel-plated brass and trapped in-between 2cm thick Perspex panels. The entire artwork, measuring nearly 150cm wide x 186cm high, is mounted onto a bronze base.
Goals
The artwork needed to fuse several concepts. The hedonistic & gambling aspect of Las Vegas, the hotel's digital art philosophy & the luxury interiors of the villa. Using dice to create an artwork gave the opportunity to reflect Vegas & digital art simultaneously. Using Roy Lichtenstein as an inspiration for the style of art sat perfectly with the dots on the dice. The polished nickel-plated frames & thick reflective perspex panels sat perfectly with the luxury colour scheme by interior designers Richmond International.

Process
The artwork was commissioned by the interior design firm Richmond International, in collaboration with Walsh Greene Art Consultancy, for one of the new luxury suites of The Cosmopolitan Hotel Las Vegas. The initial artwork was created in CAD, as the image had to be pixilated to represent the exact number of dice being used. Most of the casino dice, manufactured by an official casino supplier, were custom-made to exclude the dots. Using the product engineer company JLK, we laser cut squares out of brass sheets, creating a template for all the dice to sit in. Each square had to measure exactly 19x19mm. The custom-made frames were nickel-plated brass, as were the screws that affixed the outside Perspex panels to the rest of the artworks. The base was custom made welded bronze.