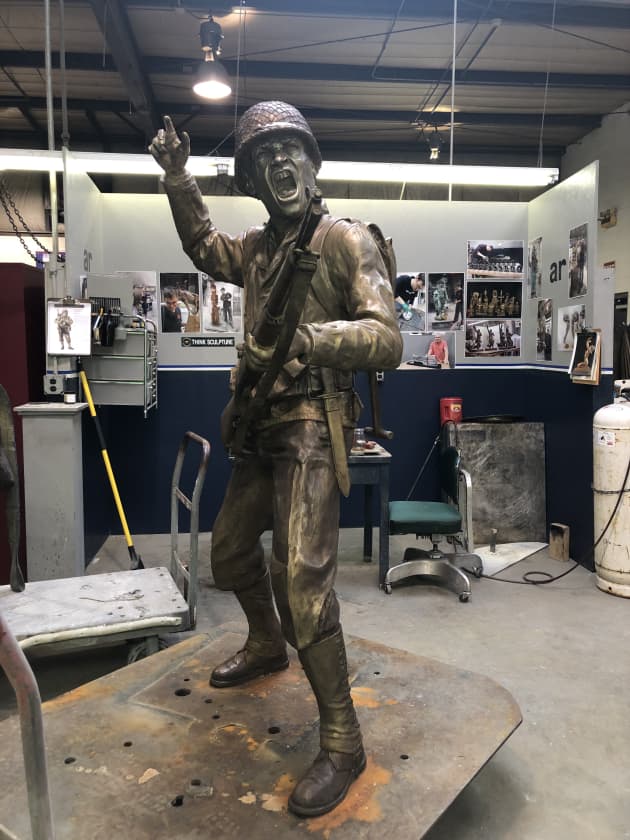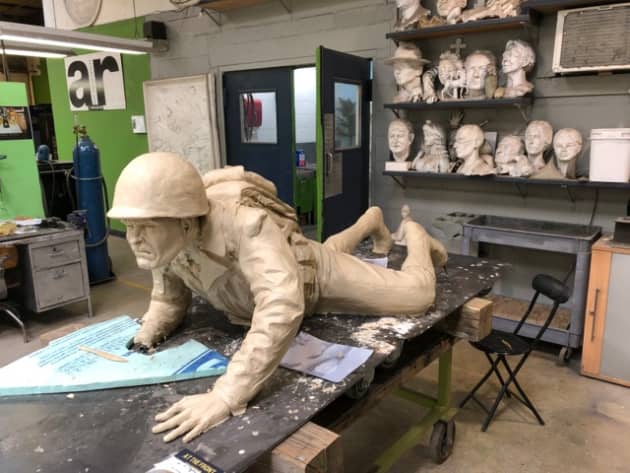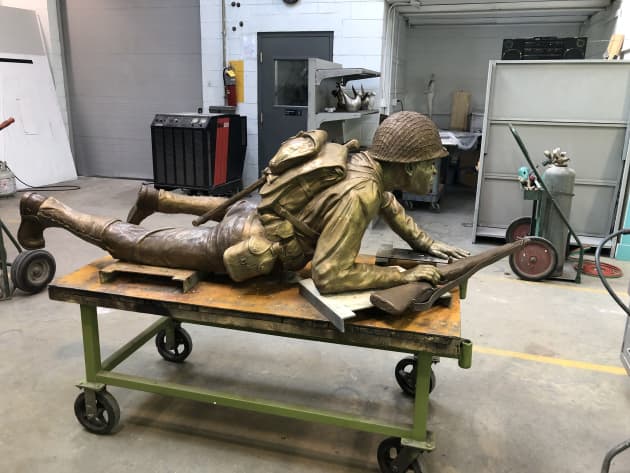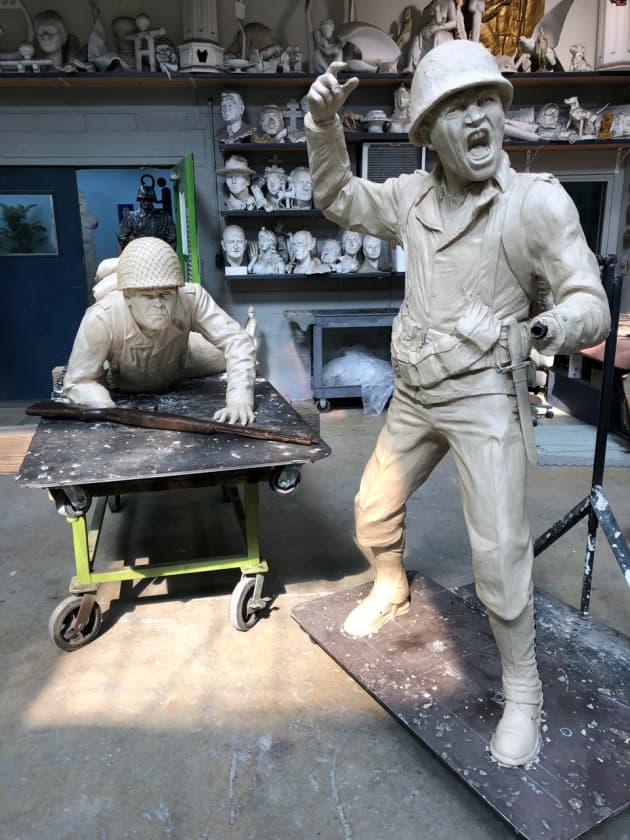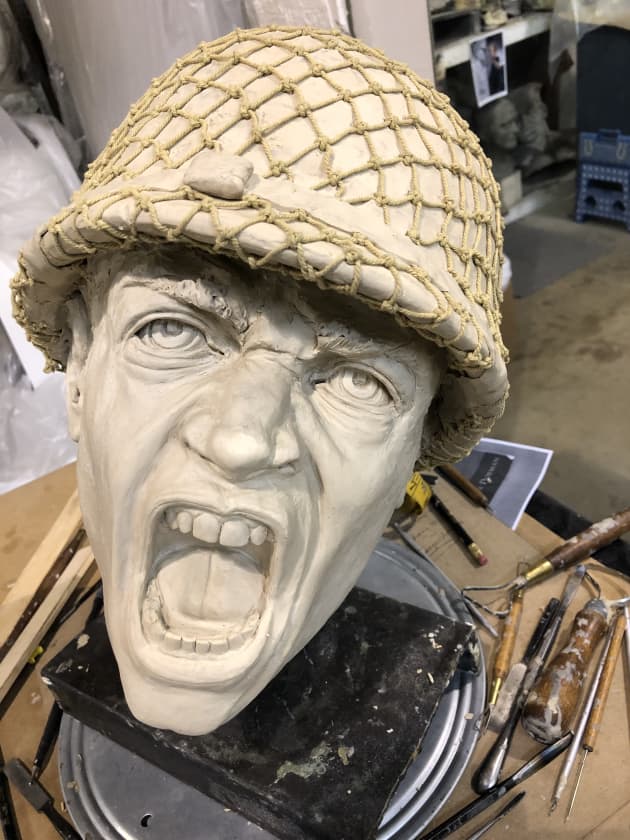 Client: Christopher Adam / Eagle Scout
Location: Mechanicsburg, PA, United States
Completion date: 2019
Artwork budget: $60,000
Project Team
Artist
Becky Ault
ART Design Group
Overview
Artist used photographs of our World War II Soldiers to start the poses and build armatures. Two Life Size Soldiers sculpted out of clay in two different poses then cast in bronze through the lost wax casting process and patina and sealant.
Goals
The Goal for the Commission was to show World War II Soldiers fighting on the Beaches showing action and emotion on the bodies and faces. The Goal of the Client was to create a Sculpture and site showing World War II Soldiers for an Eagle Scout Project that was installed in Carlisle at the War Museum at the War College.
Process
The collaboration was between the Client, the Artist and the Foundry. The Client explained to the artist what pose and expression he wanted on the Soldiers along with the traditional clothing, weapons and elements to be added to the sculptures. ART Research then produced molds and cast the soldiers in bronze metal, applied Patina and Sealant and delivered and installed the Sculptures.
Additional Information
ART Research and ART Design Group was able to assist with contributing to this wonderful Community Project by donating the time for the artist to sculpt the two figures and the time to deliver and install the Sculptures. There was a dedication that included living WWII Veterans who attended and placed sand at the site of the Soldiers.