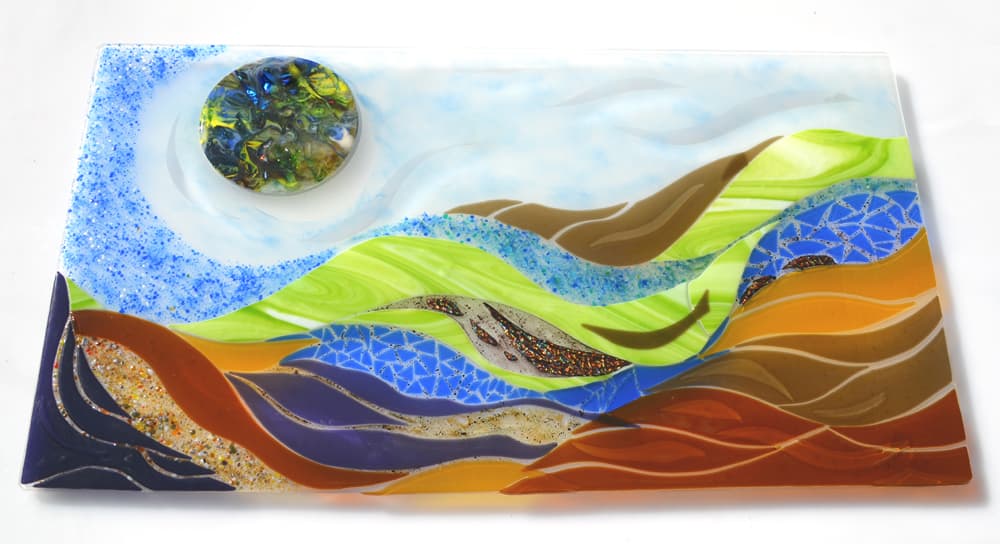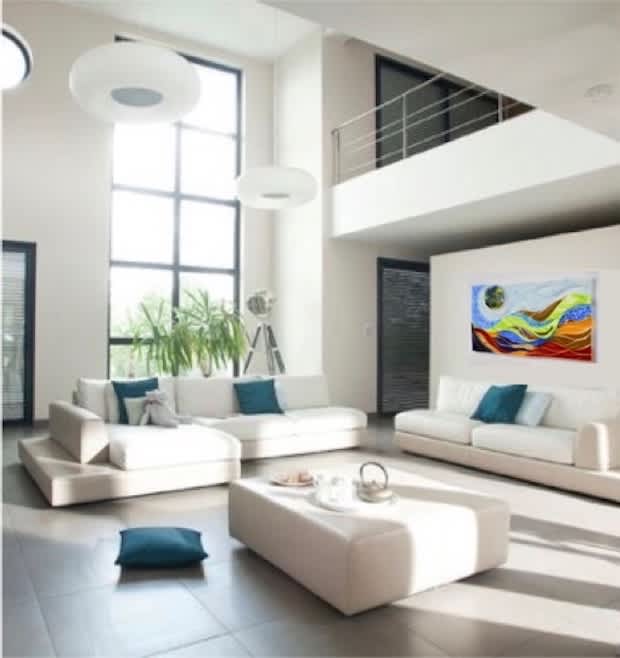 Project
Client: Residential
Location: Oceanside, United States
Completion date: 2014
Artwork budget: $8,500
Project Team
Artist
Bonnie Rubinstein
Bonnie Rubinstein Studio
Overview
This is a large scale fused glass mural, adding vibrancy to a "very white" contemporary living space. 34" x 60"
Goals
The family wanted a warm, colorful representation of nature and its complexities. They asked for one of the 'celestial orbs' I create by melting different colored glasses into a sphere at 1600 degrees.
Process
This family leads a busy life, and also appreciates nature. We discussed how the art would reflect the multiple layers of their lives, as well as the geological layers of earth. I sent them color samples of glass, and based on the photographs of the space, we came up with an art concept.