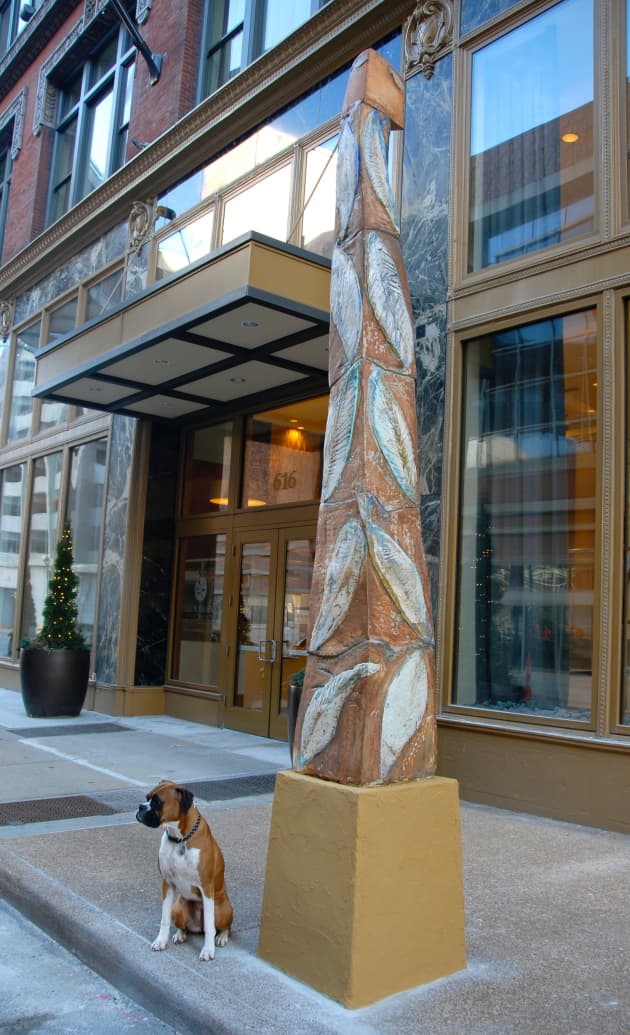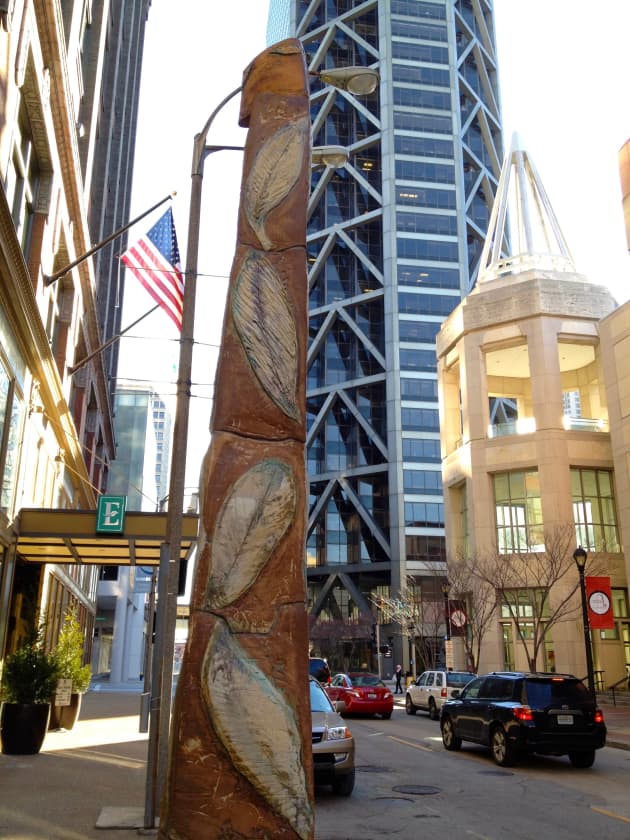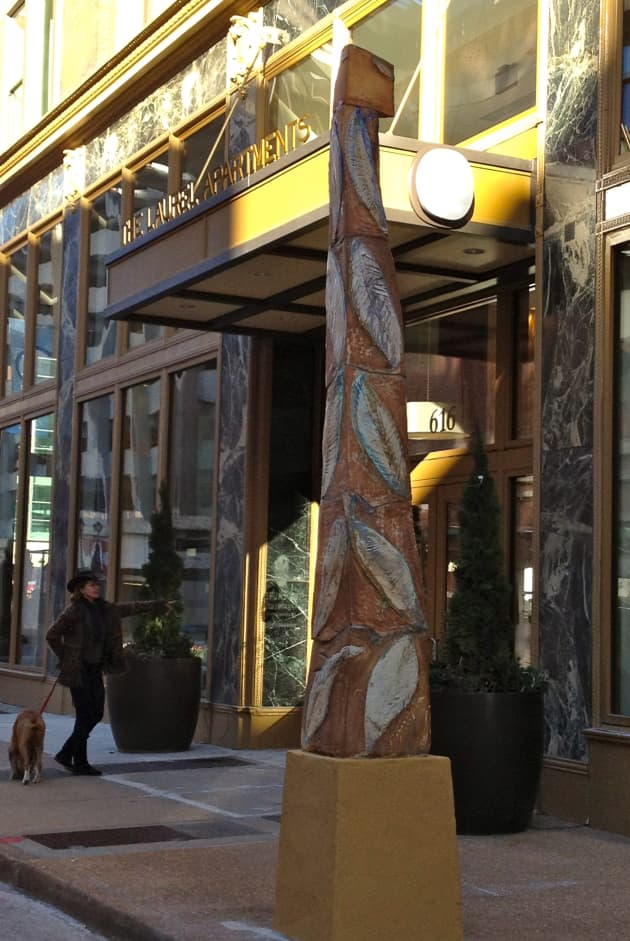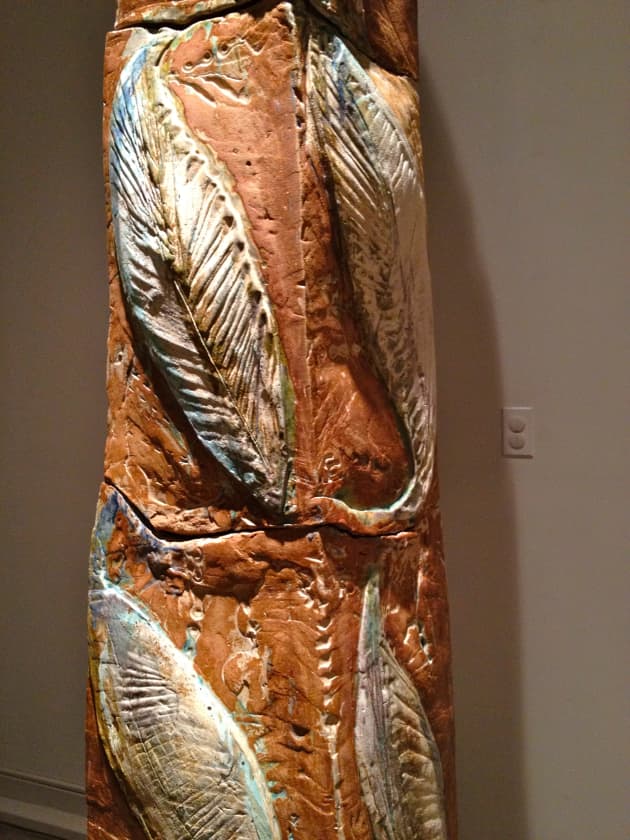 Client: Embassy Suite
Location: St. Louis, MO, United States
Completion date: 2012
Artwork budget: $7,000
Project Team
Overview
This is a ceramic column in white stoneware over buff stoneware. It's 13′ high counting the 3′ base. The white clay bay leaves was the concept we came up with, named for the Laurel Apartment on Laurel Street.
Goals
I was able to match Steve Metherd's vision; he was the architect on this project. I was also able to consider the location and the good skyline. We both wanted to connect the feeling of the art with old brick building.
Process
I had a nice connection with Steve and the client. We worked together very well. Steve determined the height of the column and it's base because he wanted it to barely reach the awning, and he wanted the artwork to relate to the old green marble and warm brick tones of the building. We agreed this was the right way to go. I made a model for his approval, which I do for all my commissions.
Additional Information
Even thought, the sculpture is in a very public place, it has not been harmed and visitors to the hotel and condo really like have art at their door. Ceramic art can outlive freezing elements and endure for decades. I have art outdoors for 40 years and doing fine.