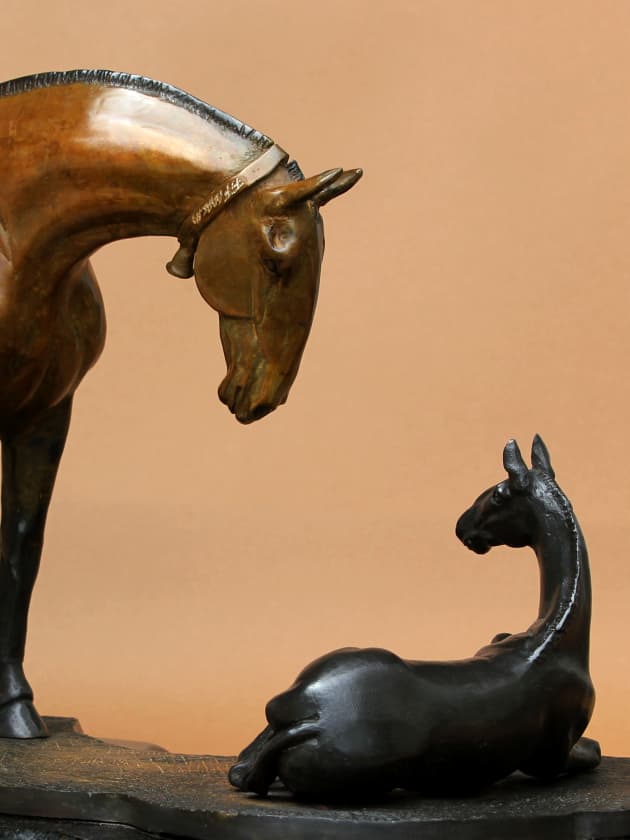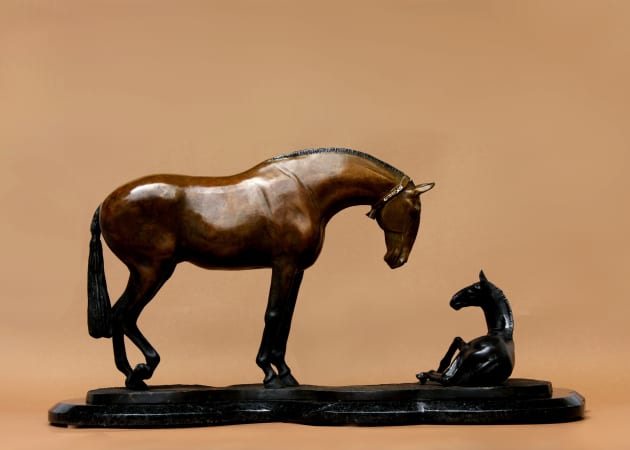 Photo: Fernando Fuentes Garcia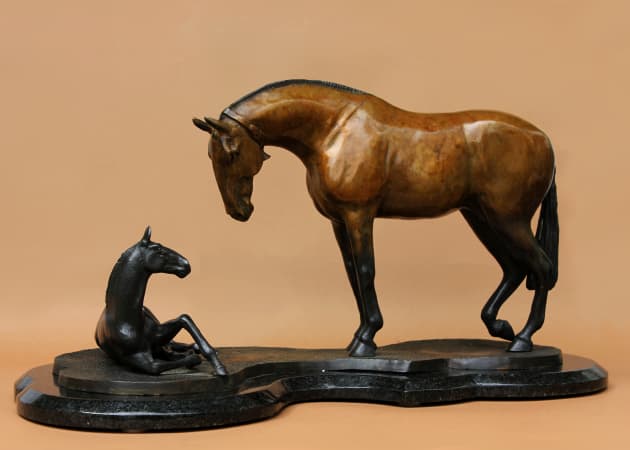 Photo: Fernando Fuentes Garcia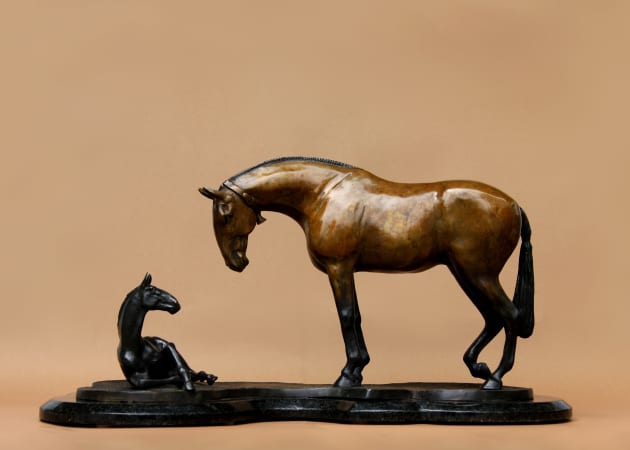 Photo: Fernando Fuentes Garcia
Client: Coudelaria La Fortaleza RC
Location: Monterrey. N.L., Mexico
Completion date: 2015
Project Team
Industry Resource
Román Rodríguez Art Foundry
Overview
Dream. A bronze sculpture (9.5¨ H x 18.9¨ L x 8.6¨ W) of a mare and her colt, which goes beyond the representation to get into the magical world of the Lusitano horse breeder and communicate the nature of his Coudelaria (Stud Farm). The work not only transmits the essence of horse breeding, but also the breeder's passion and vision: Deliver beautiful horses of outstanding lineages, functional and within the racial pattern.
Goals
Design and create a sculptural project for the breeder´s office in accordance with the Lusitano Horse Breed and the Stud Farm promise.
Process
To achieve this, we work under a dynamic and totally shared process, from the conceptual idea to the creation of the sculpture. I started with a personal consultation to understand the breeder´s vision. Then I traveled to the ranch facilities to capture the forms of the Lusitanian horse. The next step was to meet several times to verify the morphology of the horse breed, according to the image of the breeder's dreams.