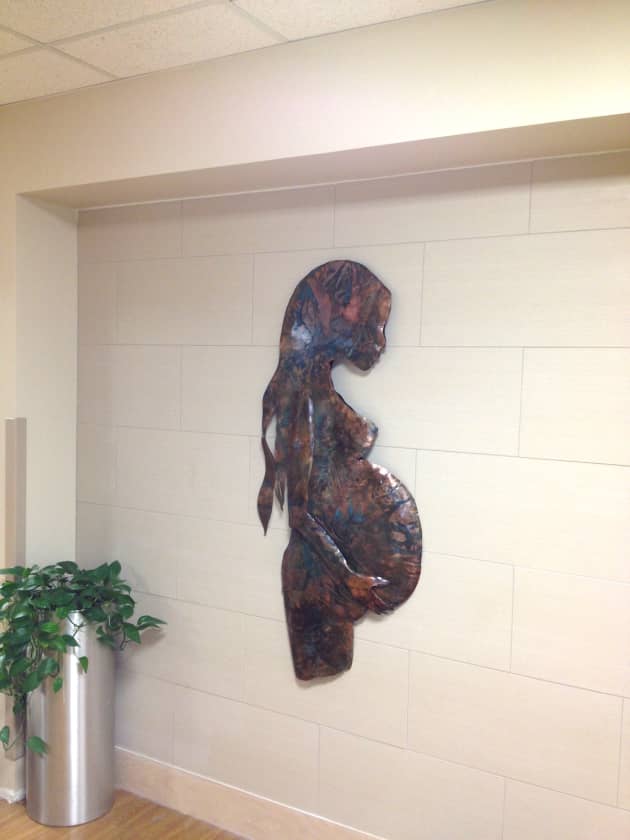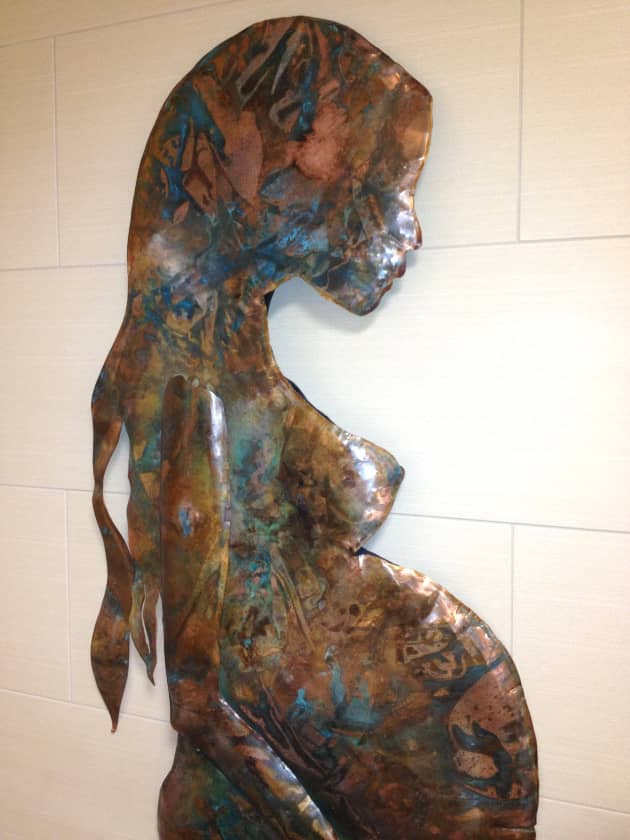 Photo: d. bizot
Client: Jean Whitehead
Location: Knoxville, TN, United States
Completion date: 2013
Artwork budget: $2,500
Project Team
Client
Mississippi Art and Design Consultants
Overview
Hallway adjacent to the reception desk for the OBGYN at Physicians Regional. Hallway wall dimensions 10' x 10'. The hanging device was 2 steel pegs welded to the back surface of sculpture which was then epoxied into holes drilled into the wall.
Goals
This sculpture addition was part of an overall renovation of the entire OBGYN unit. It was featured at the reception desk along with beautiful original photographs adorning both long hallways in the department.
Process
The art consultant suggested a pregnant woman, and I provided maquettes in both aluminum and copper. They chose the copper and from there I created samples of the patina to choose from. The installation was performed by the hospitals physical department.