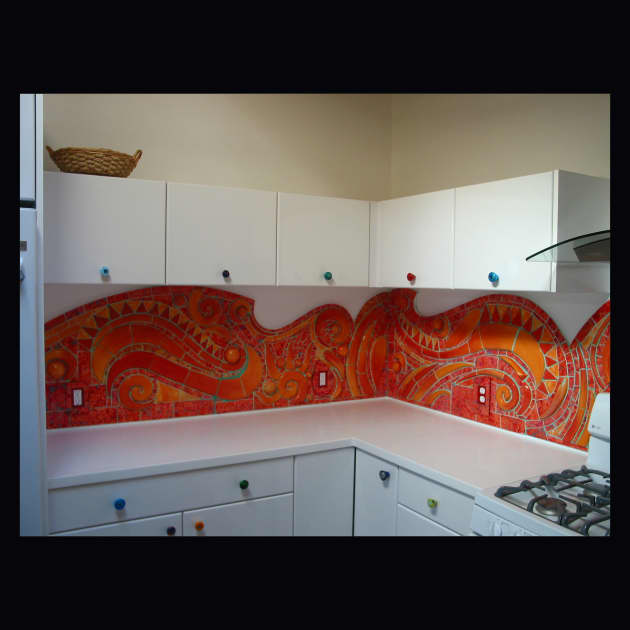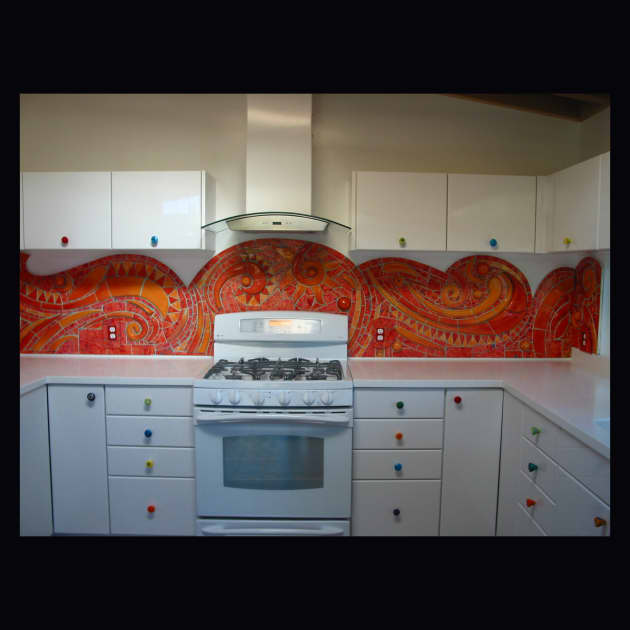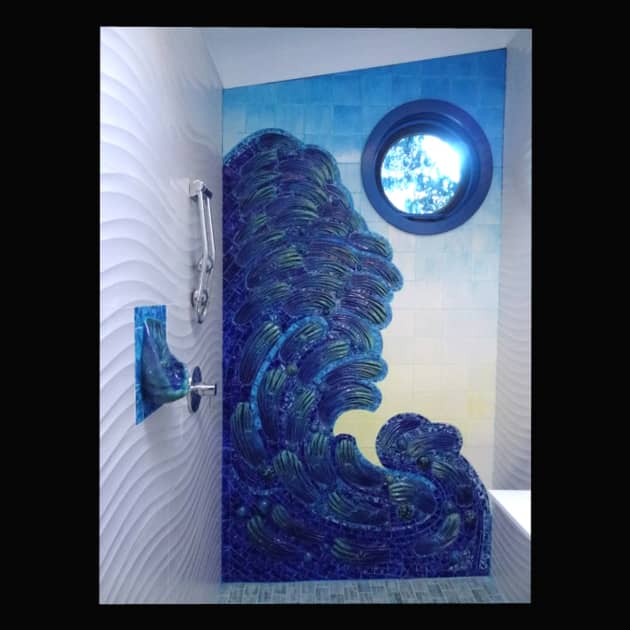 Client: Sara & Donn Levine
Location: Belmont, CA, United States
Completion date: 2013
Artwork budget: $28,000
Project Team
Artist
Adrian Susnea Litman
Client
Sara & Donn Levine
Overview
"FIESTA" – kitchen back splash porcelain mosaic – 35SF. As per client's request, I designed and abstract suggestive mosaic of a fiesta atmosphere, combining bright happy colors in dynamic motion shapes. The mosaic starts under the cabinets and continues is a spill over on the living room wall. The "Rising Blue Moon" mosaic executed in a low relief design is installed on a 5' x 9.5' guest bathroom wall.
Goals
The Levine residence went through a major remodeling ending in a modern, contemporary look. The creation of the mosaic was to compliment the collection of modern art pieces around the house.
Process
I am the sole artist designer of this project, creating every single component from raw clay fired to bisque and glazed, and final installation.
Additional Information
The use of the tri-dimensional mosaic design in homes interiors create a nice visual impact and add a lot to the mood of the space.