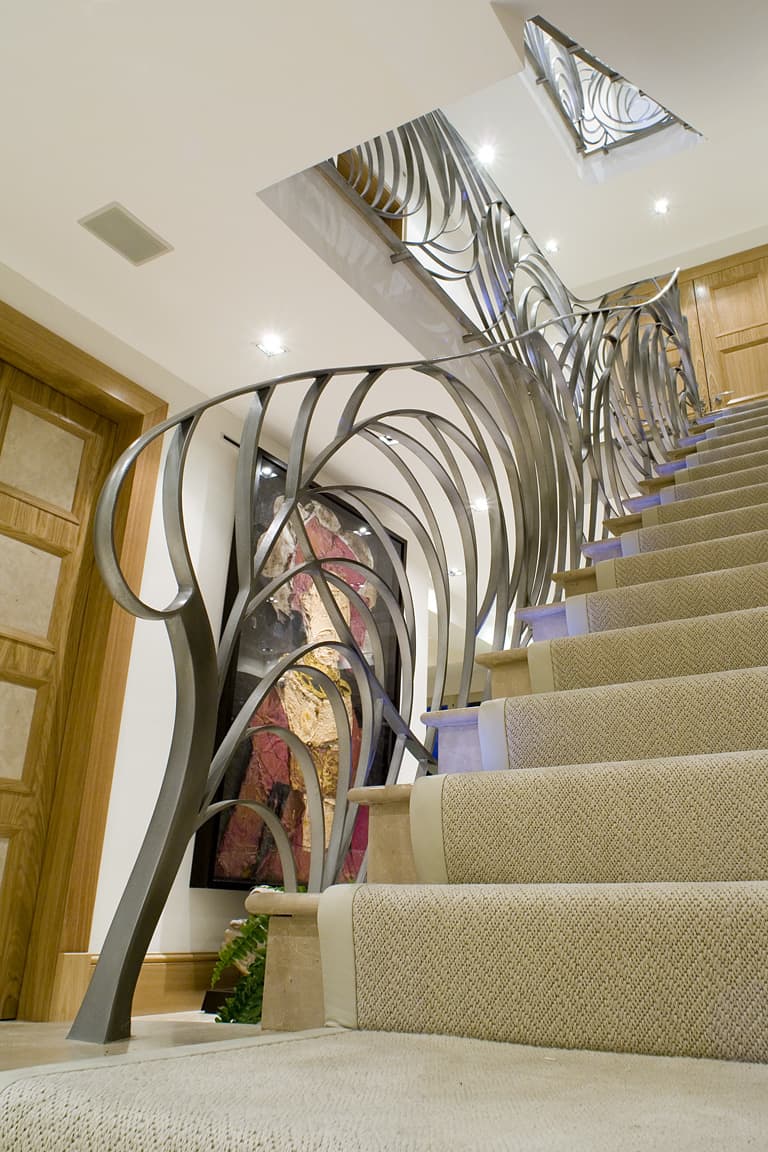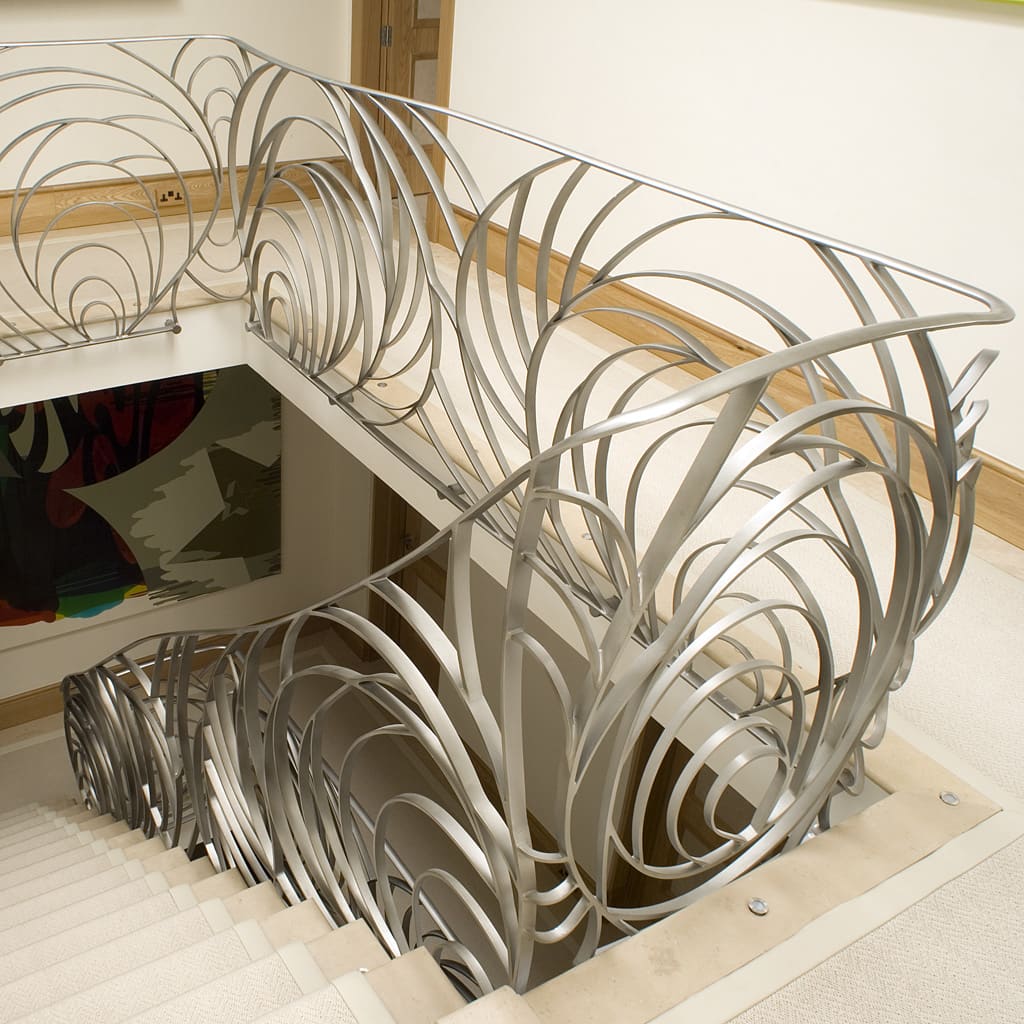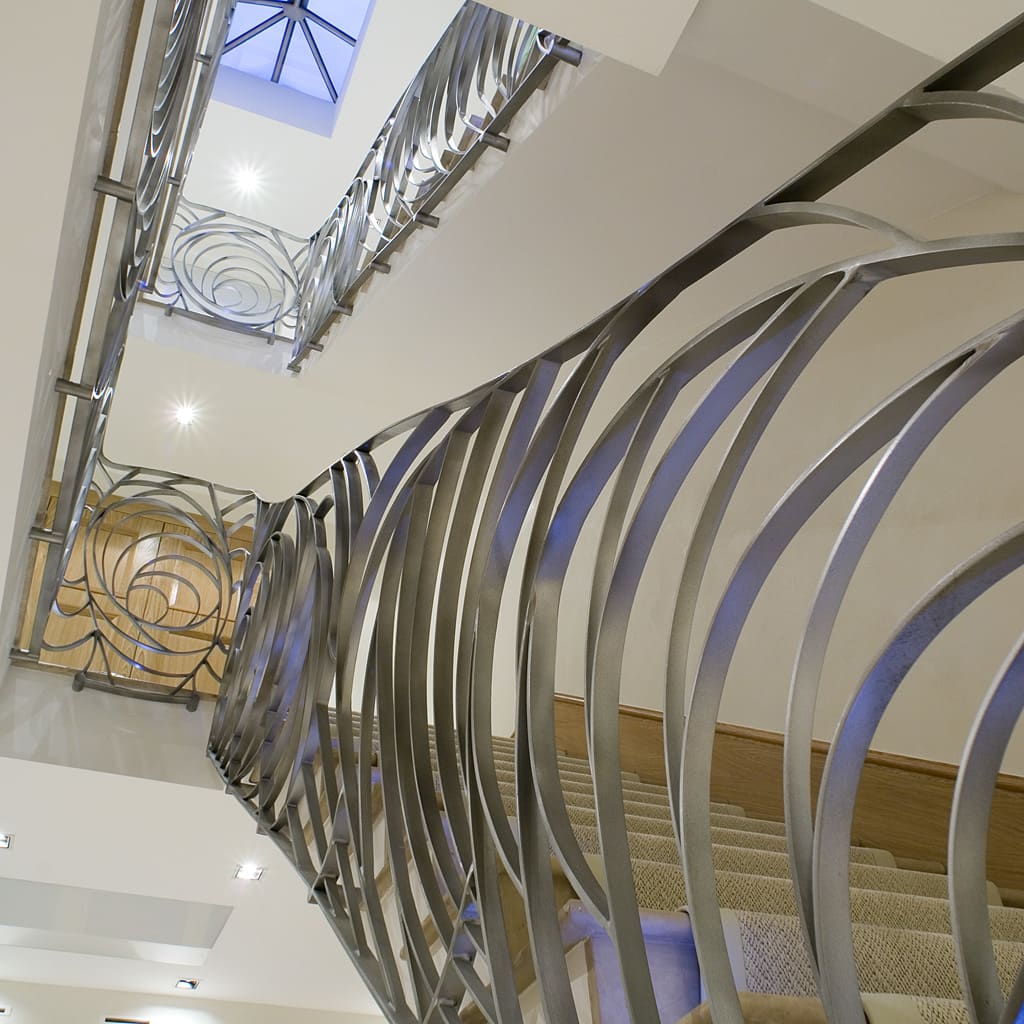 Project
Location: London, UK
Completion date: 2005
Project Team
Overview
Central architectural feature for the entrance hall. Three floors.
Goals
Goal was to produce sculptural handrail which would be transparent enough to accommodate as much day light as possible and at the same time comply with the building code.
Process
Both, owner and the architect were very involved in defining the direction of the design based on my previous work. The "arabesque" developed further trough out the production.