Photo: Rob Badger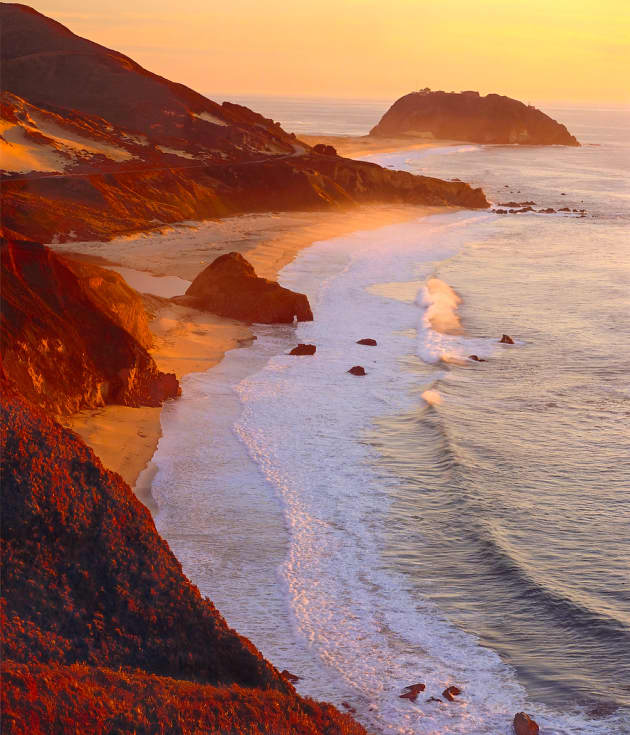 Photo: Rob Badger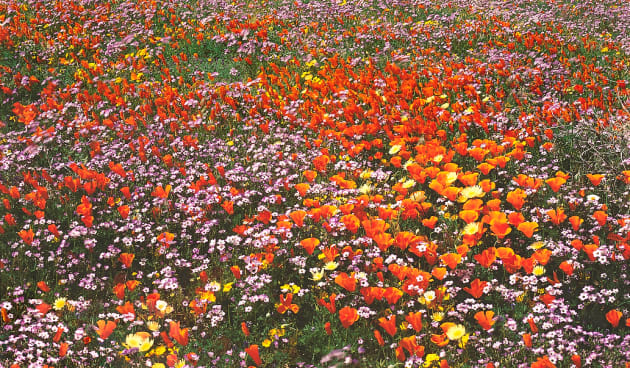 Photo: Rob Badger
Client: Kaiser Permanente
Location: Redwood City, CA, United States
Completion date: 2014
Artwork budget: $250,000
Project Team
Artist
Nita Winter
WinterBadger Collection
Artist
Rob Badger
WinterBadger Collection
Art Consultant
Suzanne Frazer
A.R.T. Consulting Services
Overview
A major hospital commission by A.R.T. Consulting Services and Kaiser Redwood City Medical Center: 34 photographic images by Rob Badger and Nita Winter were selected to be built into the architecture of their new hospital designed by HOK. Opened December 2014. Minimum size: 8 square feet. Maximum size: 8' x 20' translucent room dividers. Artist worked closely with all parties to find existing work in their photographic library or to create new work to fulfill the design concept and needs. Images were used as lobby dividers, to enhance the ED corridor, nurses stations and 120 patient rooms.
Goals
An integral design language is evident throughout the project – the landscape, the building and the interiors - all providing a counter-balance to the highly technical and clinical aspects of the facility and medical equipment. Given the unique coastal climate and environment of Northern California, critical to the survival of the native Coastal Redwood, the redwood tree and its place in nature is a fitting conceptual design metaphor for Kaiser Permanente's new hospital in Redwood City. Referenced and highlighted are fresh, natural materials, textures, and colors inspired by a walk through a redwood forest. Careful integration of art and local photographic images furthers the design concept, culminating in a project that eliminates any reference to institutional, sterile healthcare designs of the past.

The images of nature were multipurpose: 1) support Evidence Based Design by bringing nature indoors, 2) follow a redwood forest theme were possible, and 3) support color coding of each floor. To assist visitors and patients in navigating the hospital all floors were color coded. The 8 x 20' translucent panels in the main entrance lobby needed to represent a redwood forest. Each of the six floors above the main lobby had a specific color or theme.
Process
Suzanne Frazer of A.R.T. Consulting Services was hired by Kaiser Permanente two years before the opening of the hospital to find artwork to fulfill HOK's design concept. Suzanne recognized the quality and variety of images in the WinterBadger Collection's photo library, our ability to create large digital files for the manufacturers and our willingness to work closely with her and her clients. She decided to award us the full commission. Only working with one art team rather than many different artists made the communication and quality control much simpler. We were also able to offer a cohesive look throughout the building. New images were created when needed. The team making the final decisions included Suzanne, the artists Rob Badger and Nita Winter, and representatives from Kaiser and HOK. We created match prints for the two manufactures: 3-Form and Marlite. We also attended meetings with all parties to review printed product samples until the samples closely matched the original prints. The final results were stunning.
Additional Information
Seen here are wall panels manufactured by Marlite and some of the artists images used in laminated wall panels (up to 15' wide) which hung behind the nurses stations. Due to the limitation of 6 images per project listing the lobby dividers, patient room art, and ED Corridor panels manufactured by 3-Form can be found on the three other Kaiser project listings. They include: seven 8' x 20' translucent lobby dividers were eco-resin; 9' square wildflower abstracts found in 120 patient rooms and 11 opaque eco-resin 2H x 4W' panels in the ED corridor.