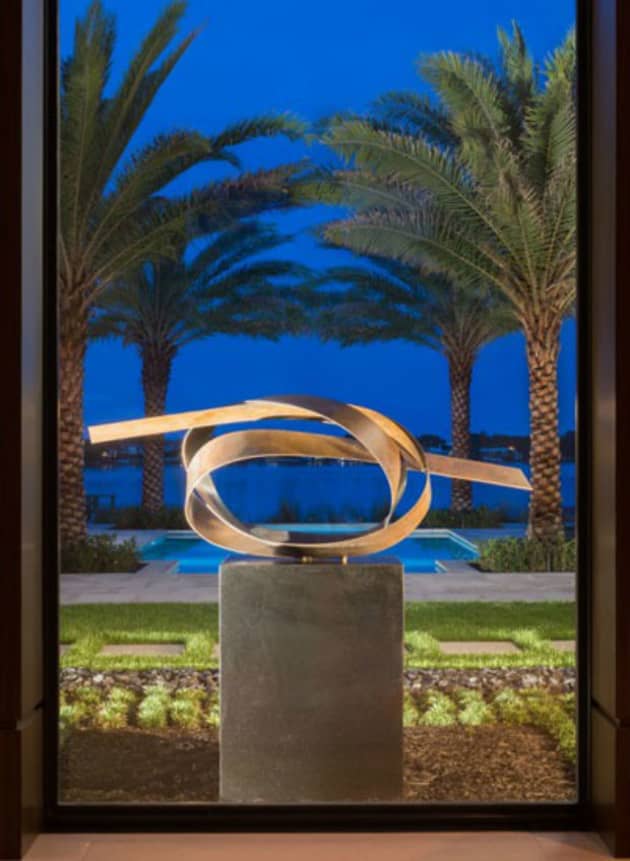 Client: Private Client
Location: Jupiter, FL, United States
Completion date: 2013
Artwork budget: $15,000
Project Team
Overview
Drawing influence from the Poised series, this outdoor sculpture is made of patinated bronze, and is he hand waxed to ensure protection from the elements. It measures 20 x 24 x 72 inches and is mounted on a 3' stone pedestal. Placed in an open courtyard, it can be viewed from almost any of the rooms in this private Florida residence.
Goals
The commission was to compliment the resounding three side of the building in the court yard and backdropped by the pool and water beyond.
Process
The client and I spoke frequently about the shapes, mediums, and styles being utilized to create a sense of serenity. We all focused on enriching the grounds with a timeless sculpture.