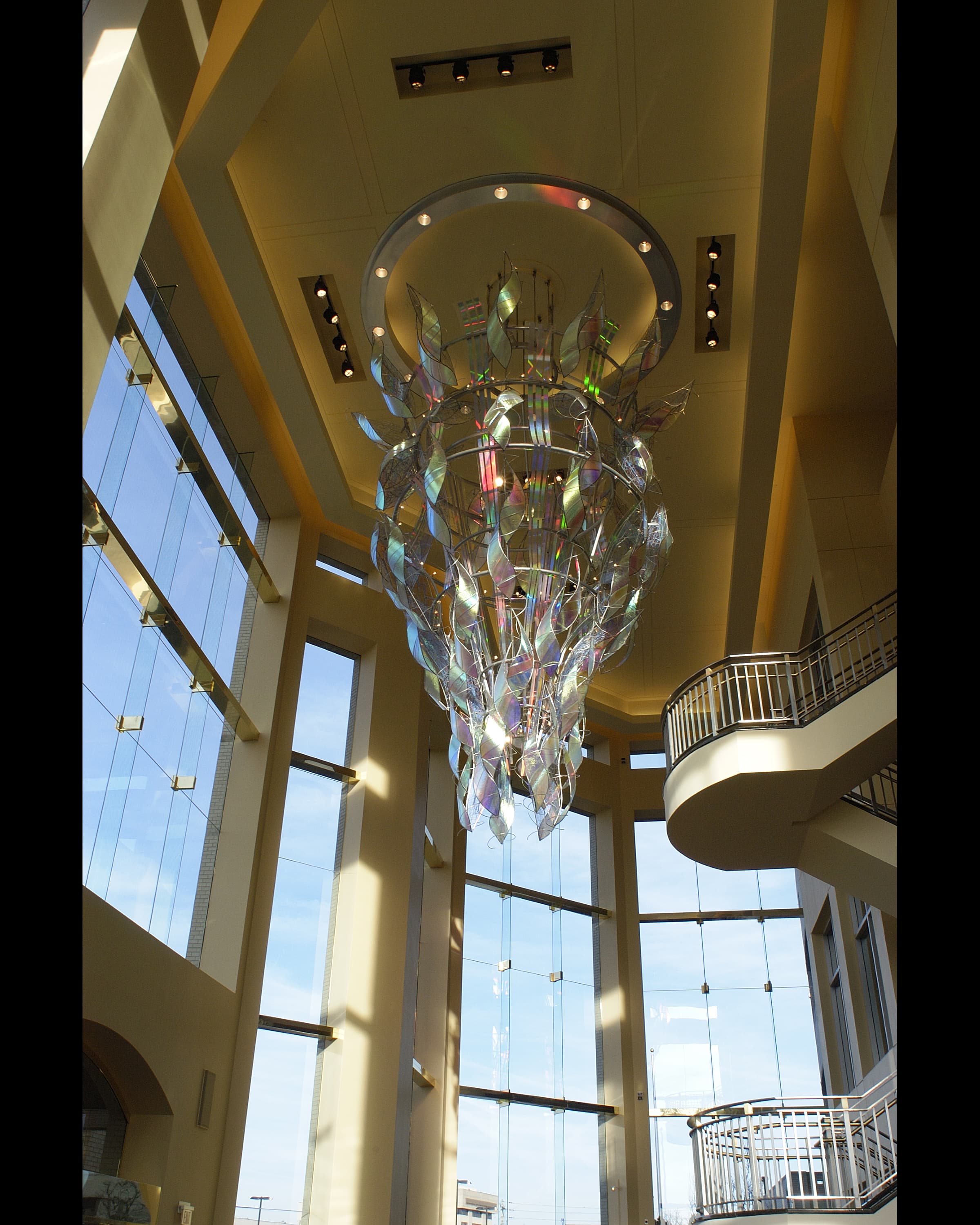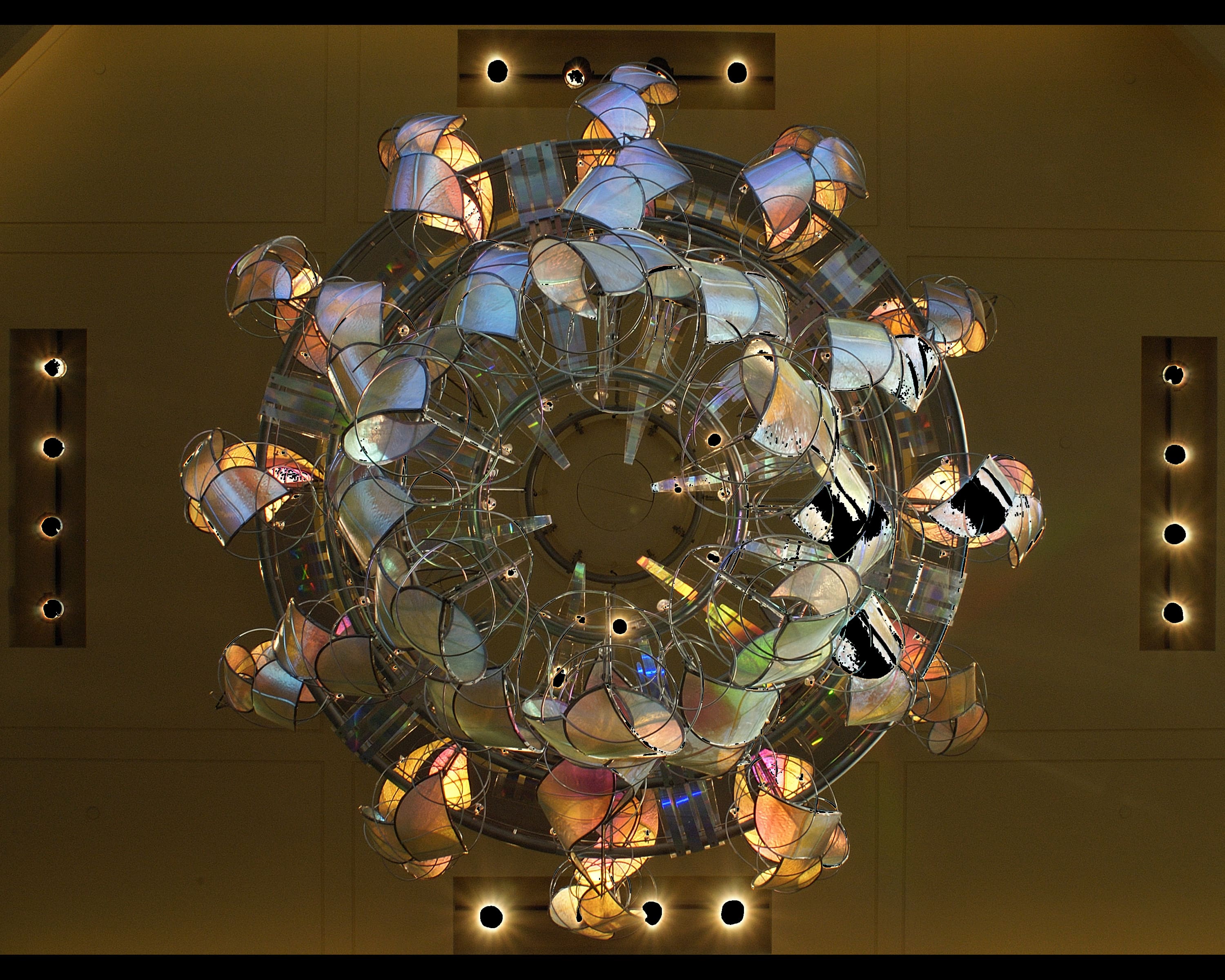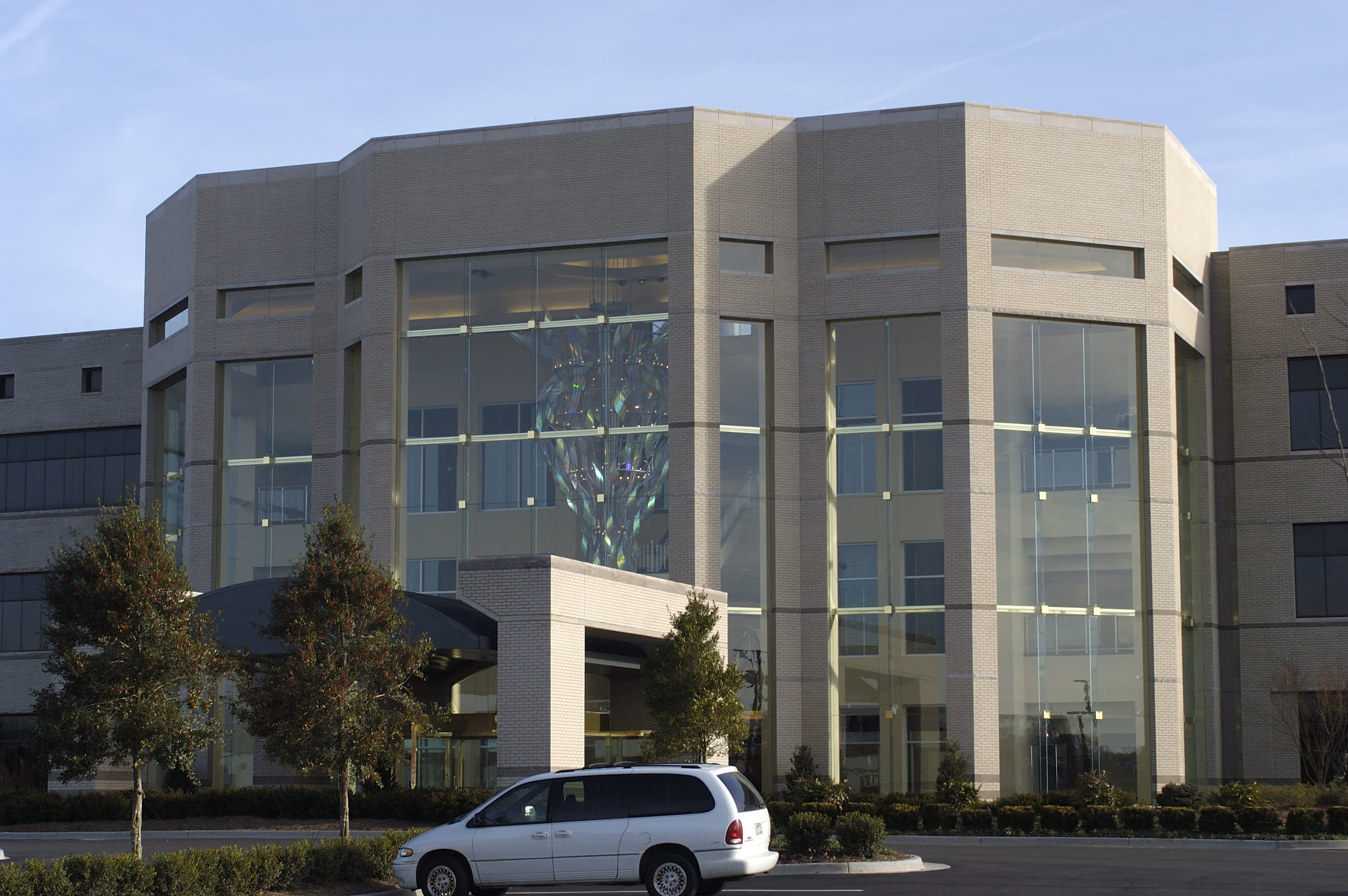 Project
Client: Jewish Hospital
Location: Louisville, US
Completion date: 2004
Artwork budget: $250,000
Project Team
Architect
META Associates
Interior Designer
Wilson and Associates
Overview
The sculpture is located in the entry atrium of the hospital. It is 30' tall and 18' in diameter. The sculpture is composed of fused, bent dichroic glass, holographic films, stainless steel tubes and hardware. It is illuminated internally by 200 MR16 lamps as well as from above with halogen flood lamps. The sculpture weighs 5,000 lbs. The sculpture is very visible from the exterior because of the characteristics of the materials.
Goals
The sculpture serves as an identity piece for the hospital, establishing it within the hospital corridor. Moreover, it is intended to express the uniqueness of the hospital by the elegance of its design throughout the complex. The sculpture was designed to fit within the large entry window which frames the work. The materials also complement the brass framing of the window frames so there is a sympathetic visual relationship. The work is scaled so that it can be seen distinctly from more than 3 blocks away so as to identify the hospital.
Process
I worked directly with the client initially in developing the work that was integrated into the design of the hospital. As the design developed I worked with the interior designers and architects to coordinate my work with the construction of the hospital. I prepared a model of the sculpture to help the client better understand the relationship of the design to the architecture.