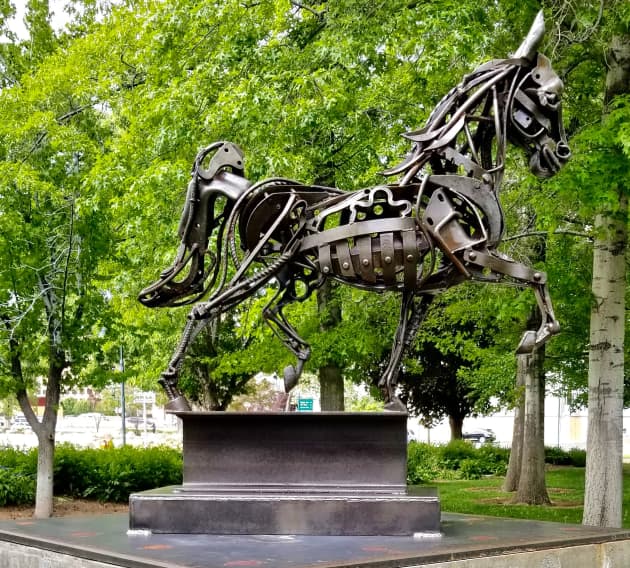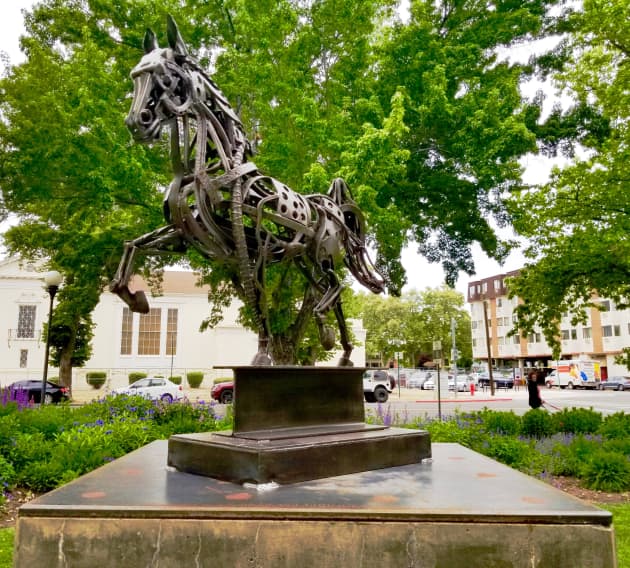 Client: City of Reno
Location: Reno, NV, United States
Completion date: 2019
Artwork budget: $15,000
Project Team
Public Art Agent
Megan Berner
Industry Resource
George Reed
Reed's Sandblasting
Overview
This horse sculpture titled "Iron Horse" is approximately 1/2 the actual size of a real horse. It is constructed from recycled steel parts. It is welded together and utilizes very thick pieces of metal. For outdoor weathering it was sandblasted and lacquered with several clear coats of paint.
Goals
This sculpture was already existing as one of my inventory artworks. It was submitted for this Public art placement and excepted. The Reno Public art committee felt that this horse sculpture would be very welcome in the park setting and appreciated by the many visitors that see it.
Process
I received a standard RFP for preexisting sculpture and felt that i had several metal sculpture pieces that would work well for the location. I submitted three sculptures and one was excepted.
There was then some timing and transport issues to settle but working with The Reno Arts council was very easy and enjoyable.
The Horse sculpture had to be shipped from Connecticut to California, sandblasted, clear-coat painted then transported to The park in Reno Nevada. When it reached the park there was a crane to pick the artwork off the trailer and set it on the base. A certified welded hired by the arts commission then securely welded the steel sculpture to the preexisting steel plate on A large concrete pedestal that was already in place.