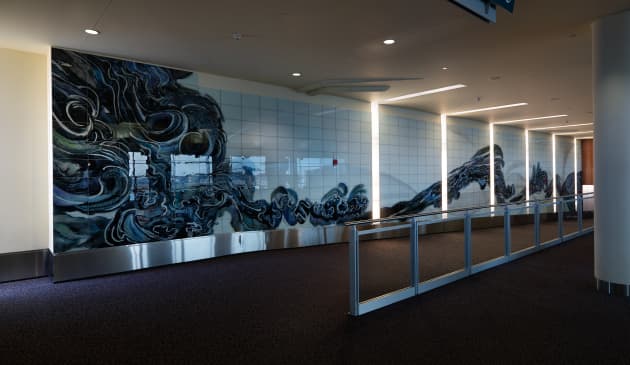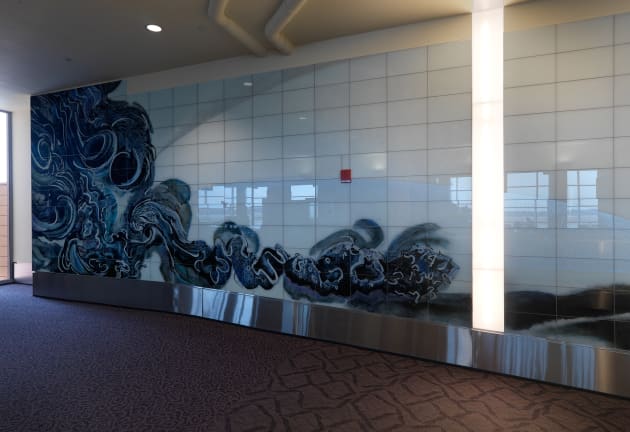 Photo: Erik Gould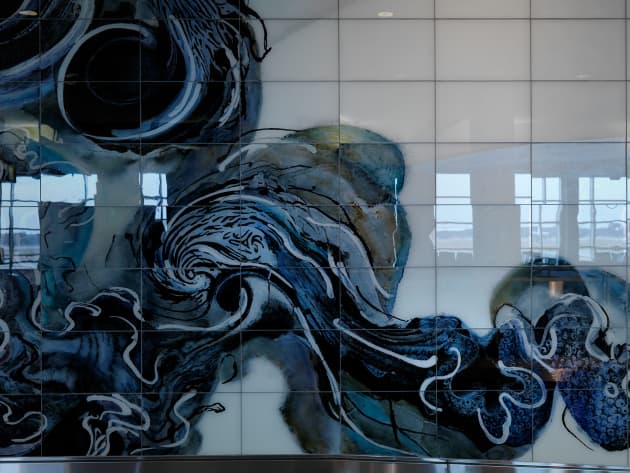 Photo: Erik Gould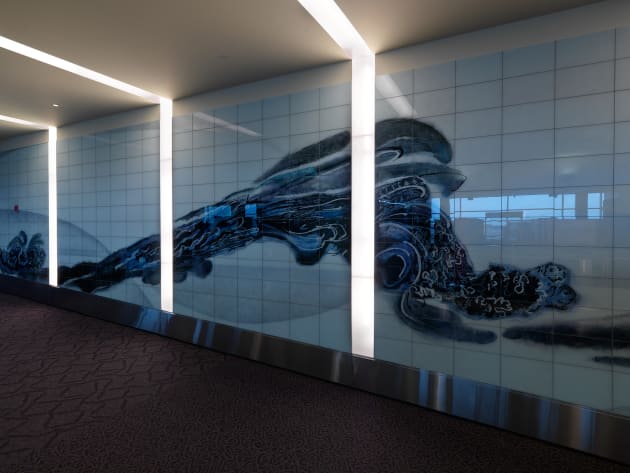 Photo: Erik Gould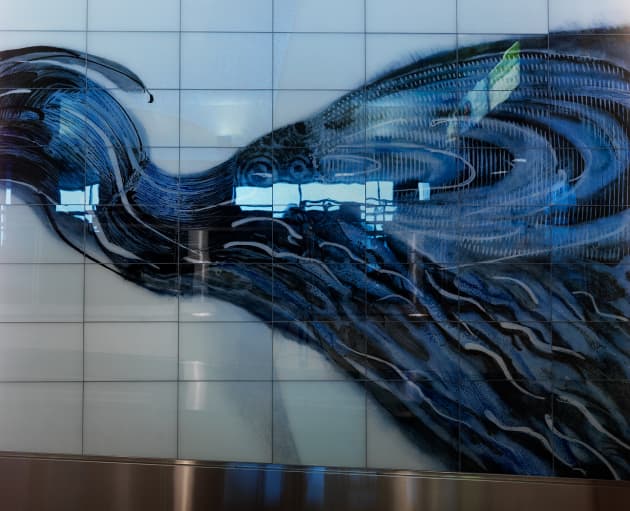 Photo: Erik Gould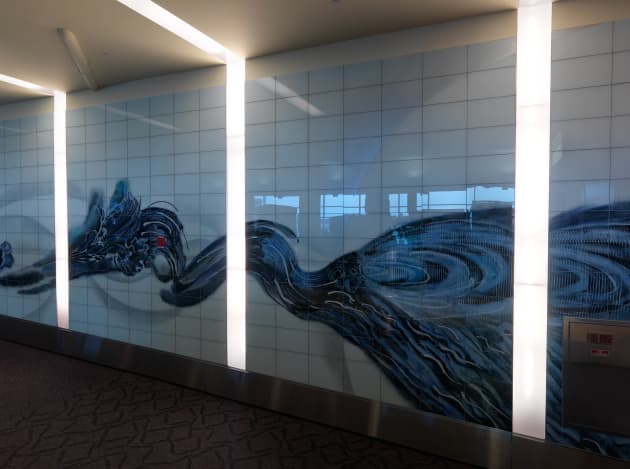 Photo: Erik Gould
Client: TF Green Airport
Location: Providence, RI, United States
Completion date: 2009
Artwork budget: $250,000
Project Team
Industry Resource
Erica Behrens
Franz Mayer of Munich
Art Consultant
Elizabeth Keithline
Rhode Island State Council on the Arts
Art Consultant
Erica Behrens, Director, NY Office
Franz Mayer of Munich, Inc.
Overview
The ramp wall leads passengers from the concourse to the baggage claim area. It is approximately 16' high by 82' long and was fabricated and installed at the TF Green Airport by Franz Mayer of Munich
Goals
The ramp leading down from the concourse had already been built. I worked within the parameters of the existing wall structure and embedded florescent lighting. The piece serves as a way finder for passengers leaving the concourse level as they go to the baggage claim area. In the image , the waterfall drops, the the waves move along and submerge into a pool near the tunnel that leads to the escalator down to the lower level.
Process
Franz Mayer of Munich did a very sensitive yet powerful interpretation of my drawing. The image is hand-painted on the back surface of large glass tiles with glass pigments that are heat fused onto the glass, making for a durable and easy to clean surface. They also brought over 2 fantastic tile setters from Italy to install the glass tiles in a complicated situation behind airport security lines.
Additional Information
The piece uses the rhythmic image of water as a metaphor for the movement and flow that is the very nature of travel and especially relevant for the Ocean State. The wave forms are composed from collaged elements taken from photos and drawings of various flow forms in the natural world, superimposed on an underlying structure of the Fibonacci series, a rhythmical mathematical sequence which is pervasive throughout the natural world.