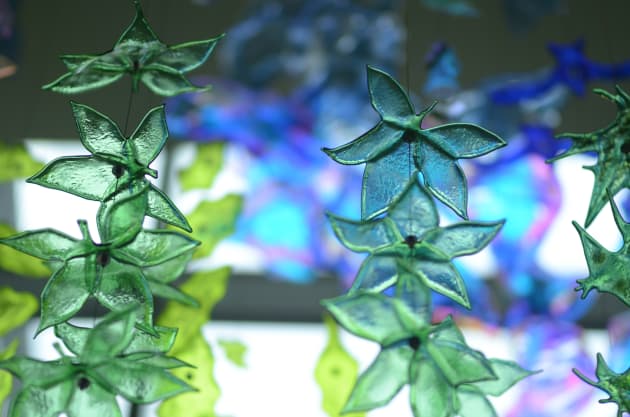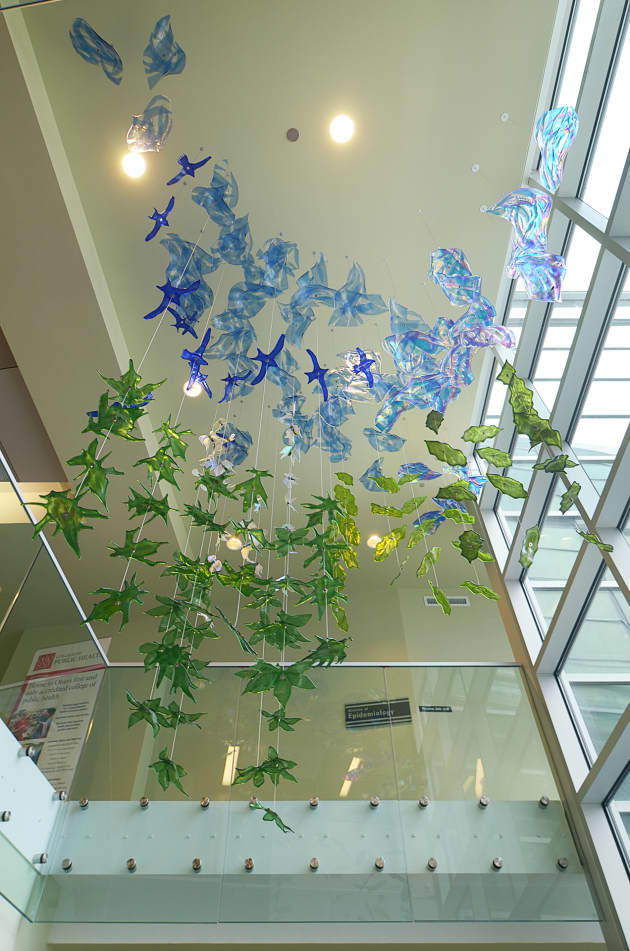 Photo: Zev Hoover
Photo: Zev Hoover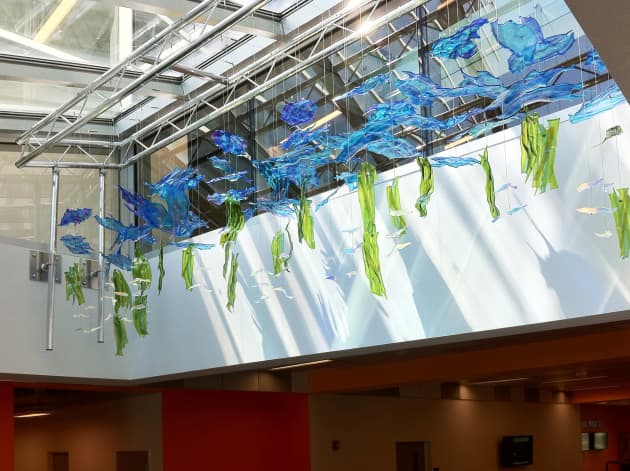 Photo: Zev Hoover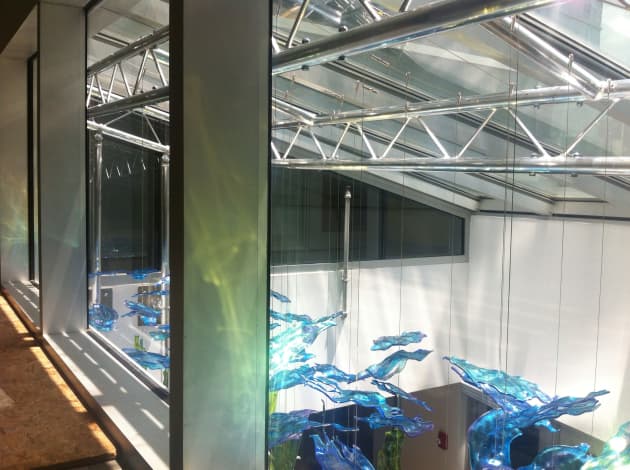 Photo: Zev Hoover
Client: The Ohio State University
Location: Columbus, OH, United States
Completion date: -000
Artwork budget: $58,000
Project Team
Artist
Michele Gutlove
Design Studio GH, LLC
Art Consultant
Jeff Hoover
Design Studio GH, LLC
Overview
For OSU's College of Public Health in Cunz Hall, the artwork celebrates the environment that optimizes health. 3-dimensional glass impressions of a thriving planet—pure water, healthy plants & clean air, are suspended in the South-facing entry atrium, and in the 2 story lobby.
Goals
This installation is woven throughout the building. Water in the first floor, trees and sky on the 2nd and 3rd, and birds in the stairwells.
Process
This is a stunning renovation of an old building into a light-filled architectural gem. The artwork illuminates the building's transformation.
Additional Information
For tha college of public health, the building and the artwork celebrate a healthy environment.