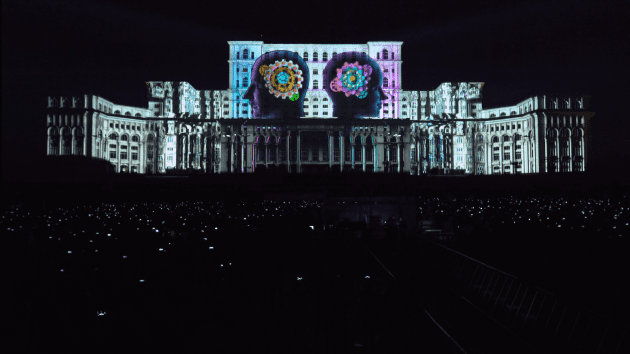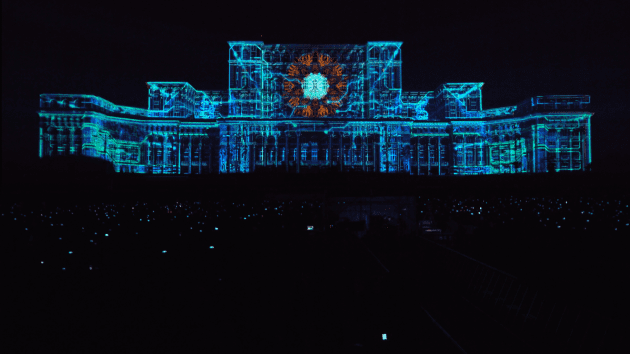 Photo: null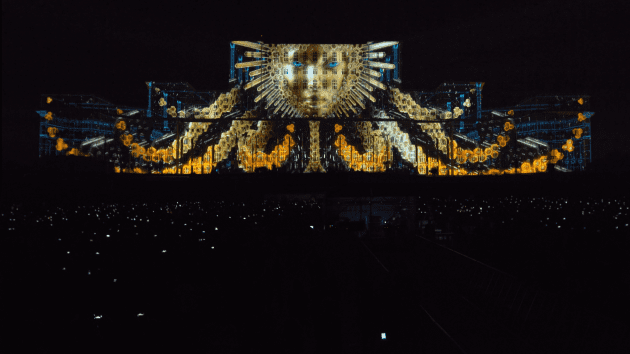 Photo: null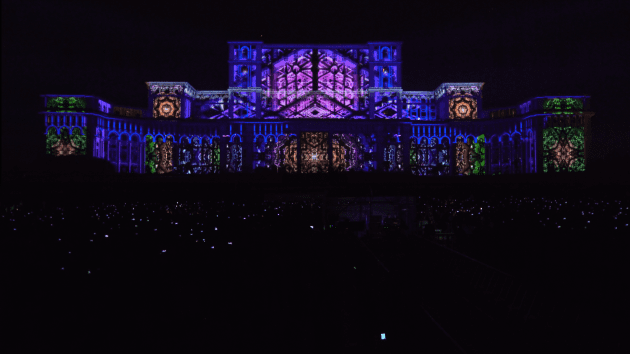 Photo: null
Client: iMapp
Location: Bucharest, Romania
Completion date: 2016
Project Team
Industry Resource
Panasonic
Overview
The second largest administrative building in the world was transformed into an eye-popping display of light during the iMapp Bucharest international Video Mapping Competition. Limelight – winning both the Jury's Choice and the Audience Award – worked 2.5 months on their 4.5 minute spectacle requiring over a 100 projectors, covering more than 23,000 square meters.
Goals
The artwork shows the interconnectedness of all things from micro to macro as well as the outer and the inner universe. Conjuring emotions and feelings through the amazing display of color, light and sound the work aims to reopen the dialogue between the internal and the external, through a cinematic journey from the state of separation to the state of eternal openness.

Creators of the artistic piece were aiming to draw from contemporary visionary art and architecture, sacred geometry, even physics and chemistry to turn the Palace of Parliament into a vibrant, endlessly beautiful scenery of our symbolic dialogue. Integrating the facade's architectural characteristics into the artwork was also a key element in the concept adding an extra value to the conversation between artist and audience, the city and its citizens.

Process
This project mapping piece uses 104 video projectors, clocking over 1 million ANSI lumens, which is special because it not only covers the 23,000 m2 surface of the Romanian Parliament, but it also incorporates the building itself as part of the spectacle, animating parts of it in a dizzying vortex of motion that plays with the viewer's senses.