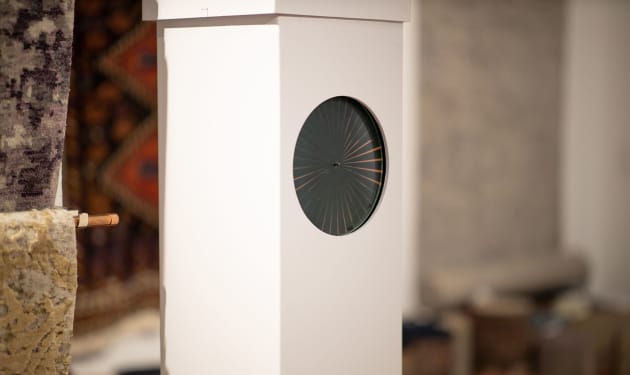 Client
Location: Toronto, ON, Canada
Completion date: 2019
Project Team
Client
Imperial Rug Gallery
Imperial Rug Gallery
Overview
Displayed at Imperial Rug Galleries (232 King Street East), the Kinegram patterns were inspired by the intricate woven patterns of the rugs found in the store.The installation encourages us to take a break from our digital world and to explore instead how the Kinegram, an analogue technology, can engage us in producing the mesmerizing movement of complex colours, shapes and patterns.
Goals
As artists and designers, the team is interested in creating art that has a symbiotic relationship with its environment, and this installation is no exception.
Additional Information
This was created for a 10-day festival featuring over 100 exhibitions, window displays and events that span across the city.