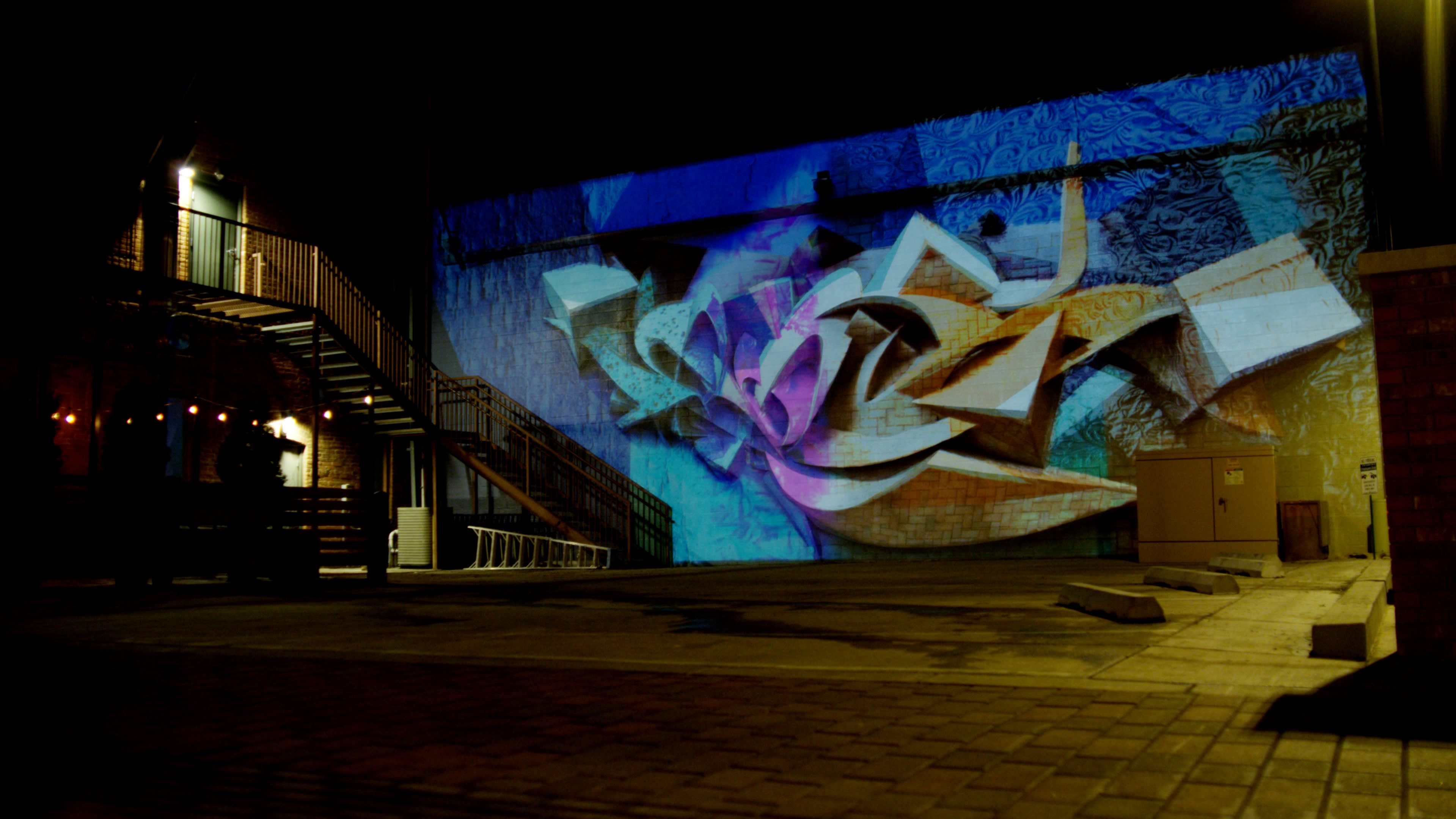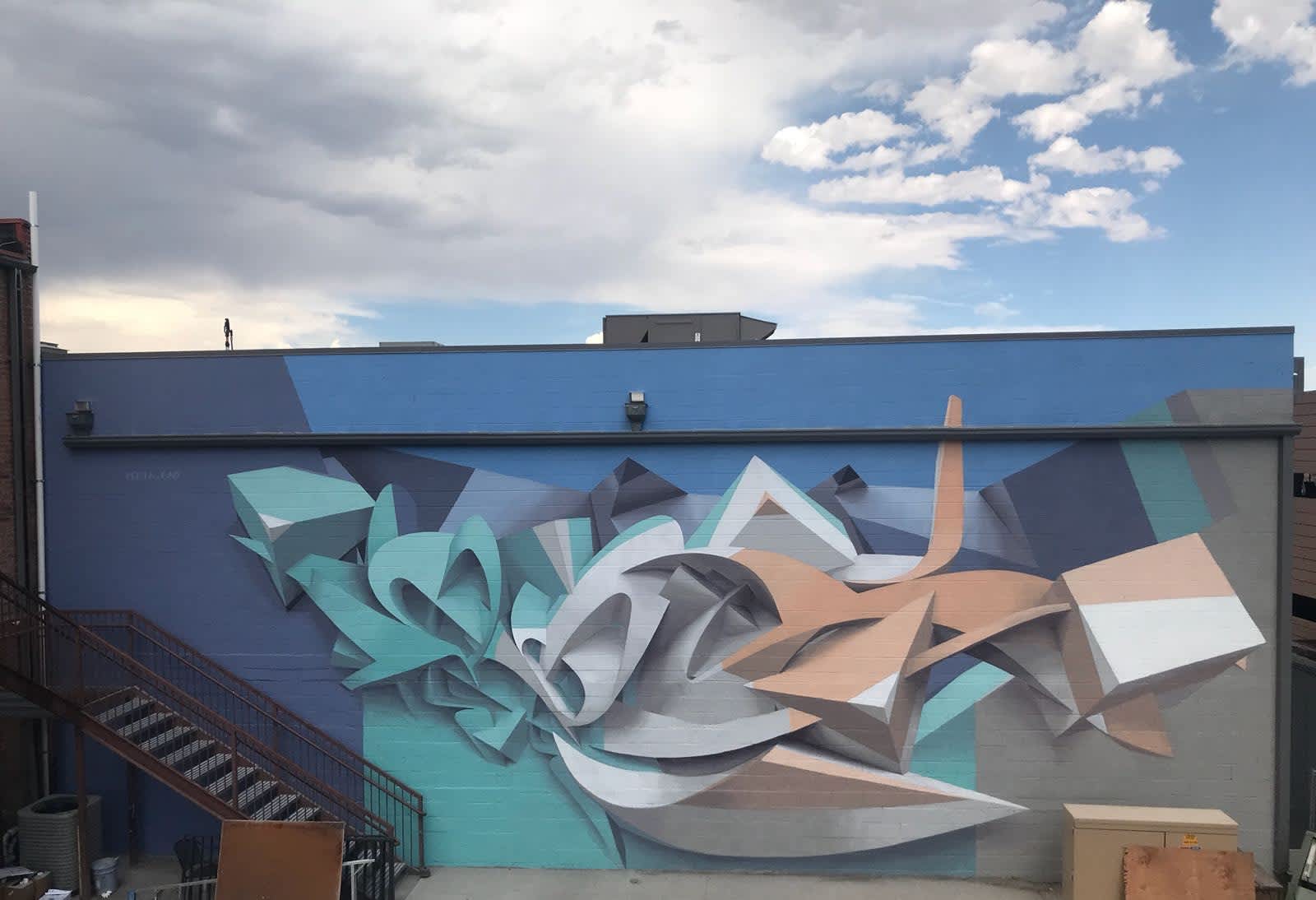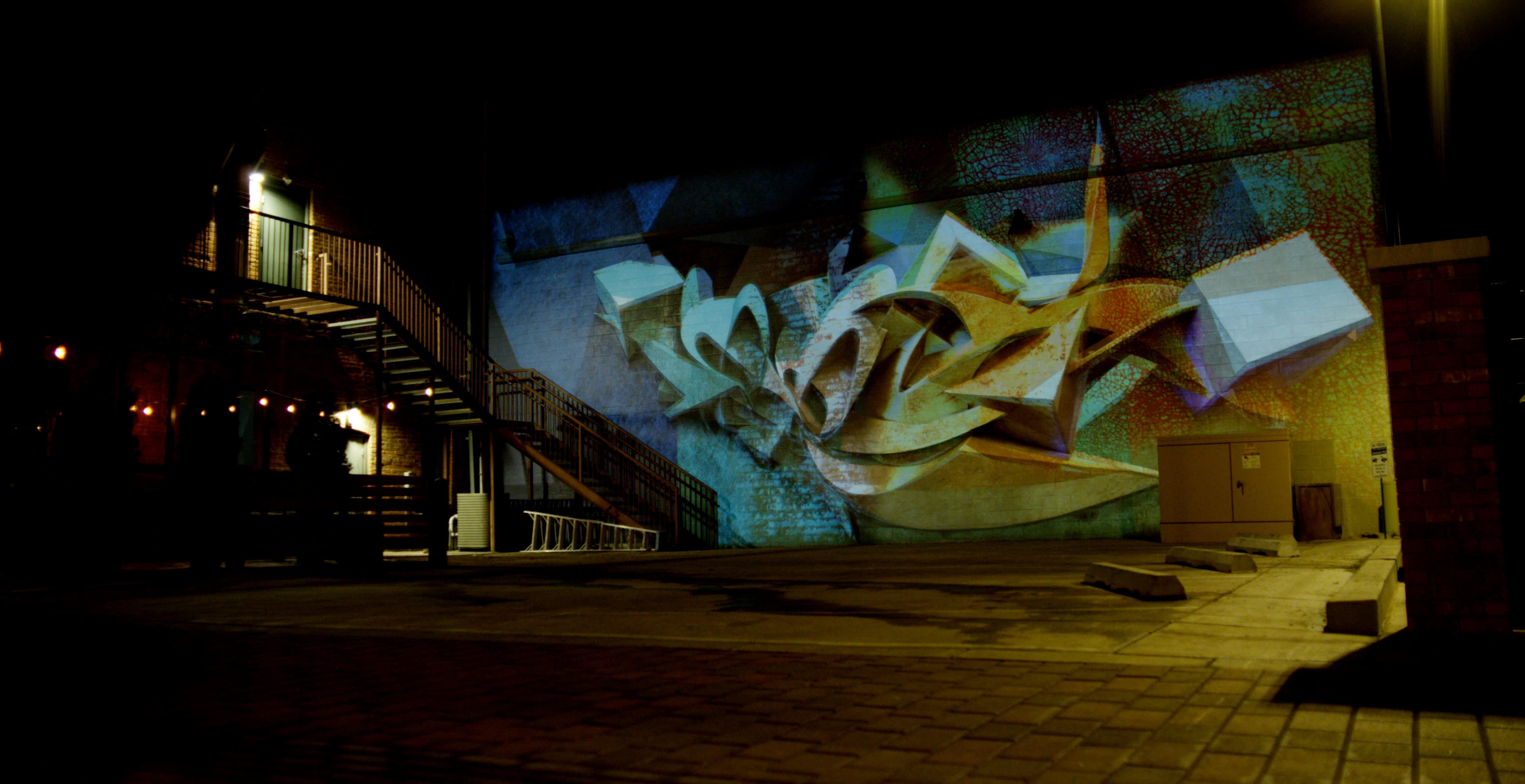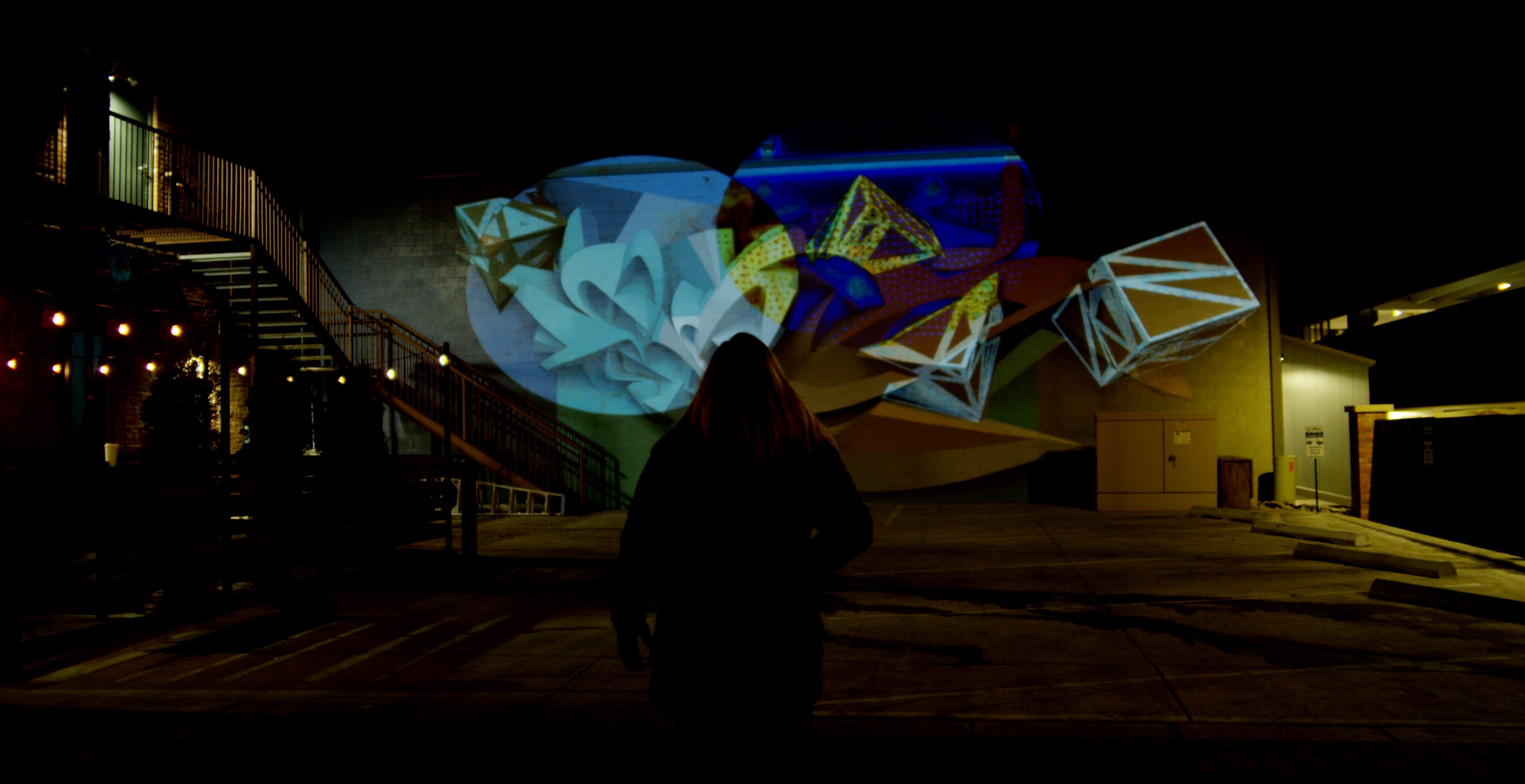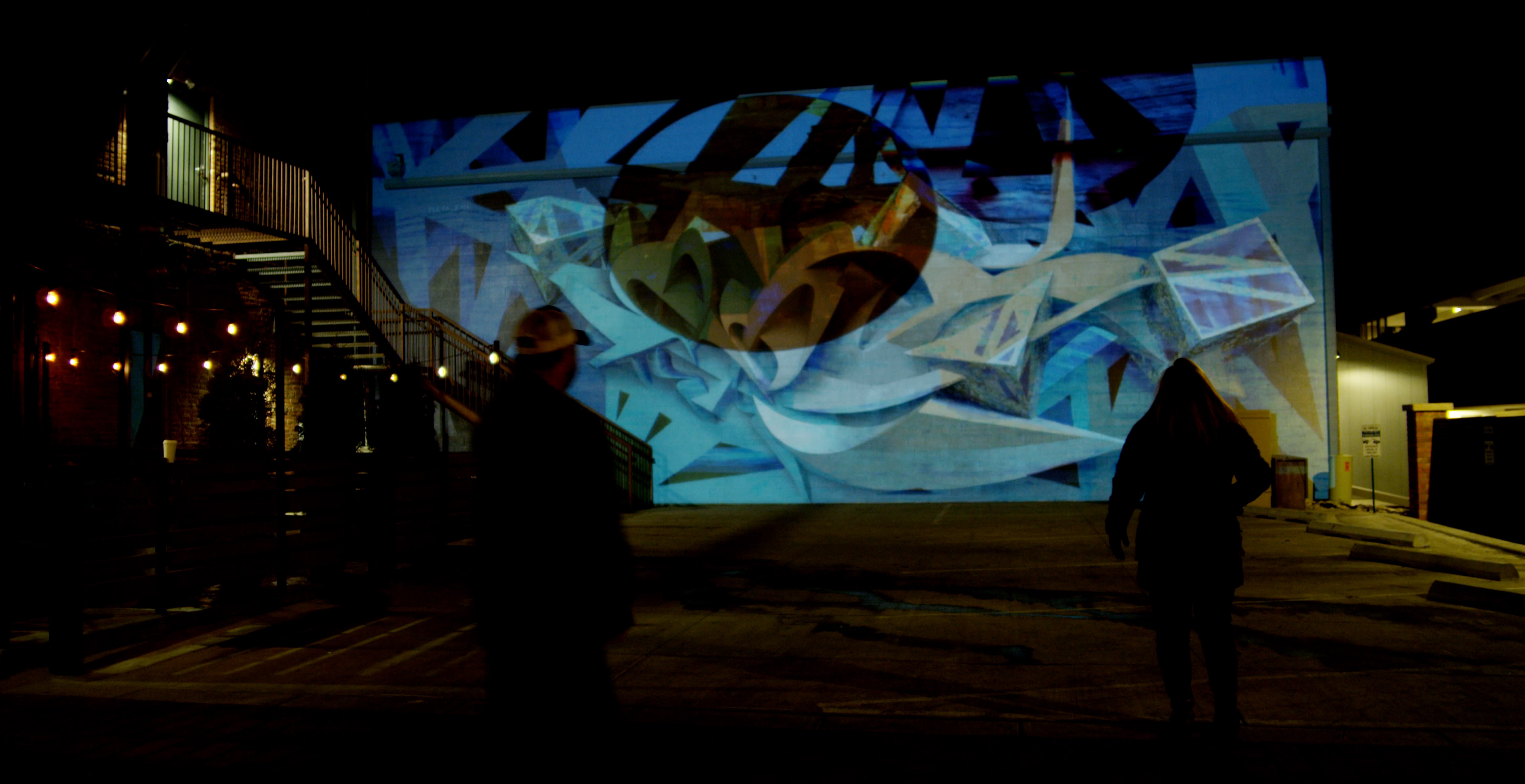 Project
Client: Fort Collins Downtown Development Authority
Location: Fort Collins, United States
Completion date: 2018
Artwork budget: $68,000
Project Team
Client
Russell + Mills Studios
Public Art Agent
Fort Collins Downtown Development Authority
Overview
Renowned muralist Peeta and Alt Ethos collaborated on this permanent multimedia installation that challenges viewers' perspectives and shifts perception as time passes. By day, Peeta's vibrant imagination is on full display in his original use of light and layering creates the illusion of a 3-dimensional sculpture in two dimensions. But as the sun goes down and shadows lengthen, Alt Ethos brings the installation to life.
Goals
Fort Collins Downtown Development Authority over the next few years is systematically redesigning their alleyways in downtown Fort Collins in an effort to increase foot traffic and increase the amount of time people spend in downtown, which in turn increases spending at local businesses. Several bars and restaurants open up to the alleyway where the mural resides, which drives patrons to those patios. This project also supports recent efforts to increase tourism in the area.
Process
This collaborative project took 1 year to complete from discussion to implementation and was commissioned by Fort Collins Downtown Development Authority in an effort to promote pedestrian usage of their alleyways. Alt Ethos can animate virtually any mural, whether coordinating with artists on new works or designing projection maps to enhance existing work. This product and service is available anywhere in the world and is remotely maintained and updated.