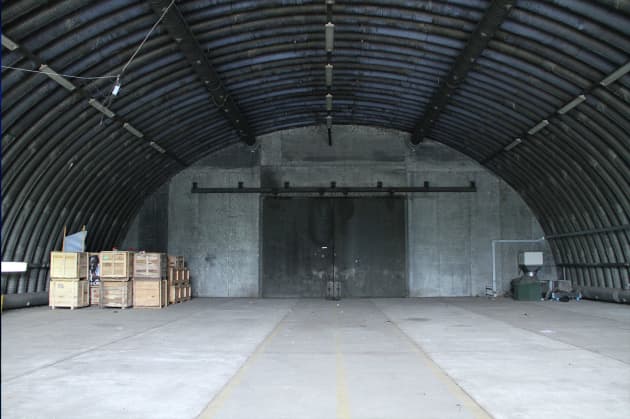 Client: Born Digital
Location: Soesterberg, Netherlands
Completion date: 2011
Project Team
Artist
Koenraad Marinus van Lier
Overview
Hybrid is an interactive installation, where multiple users play together to control the three-dimensional navigation through virtual space.
Goals
The location was the former militairy airbase Soesterberg. Commissioned by Vrede van Utrecht we were asked to embed audiovisual elements refering to the history of the airbase in the artwork. Virtually wandering (or flying!) around in the generated 3D world, the audience explored a world full of photographs, video's and site specific sounds. For inactive spectators the installation generated an immersive experience. The lights, visuals and soundscapes were directly linked to the interactions on the Hybrid interface.
Process
We worked together with a variety of artists and craftsmen on this project. Koen van Lier designed the object, Arne Boon developped and programmed the underlying hardware, Cor Kats constructed the physical interface and Bas Gebbing was responsible for the sound engine. The main challenge however was to find the balance between intuitive interaction and teamwork in the audience. In the process we developed and tested various prototypes, always keeping this balance of playfull interaction with sound and light in mind.