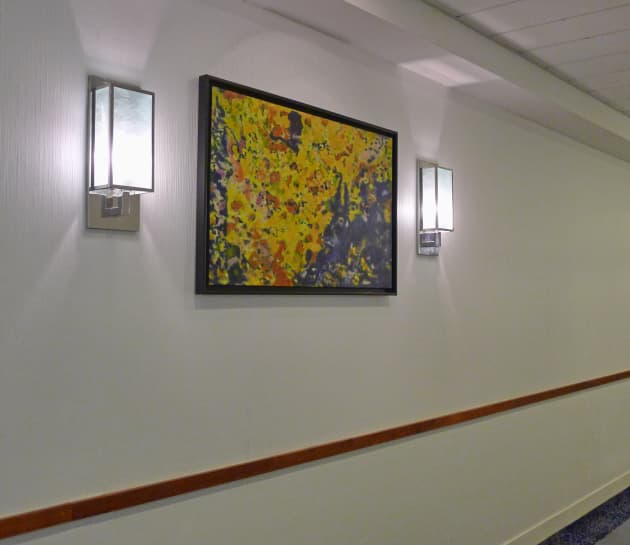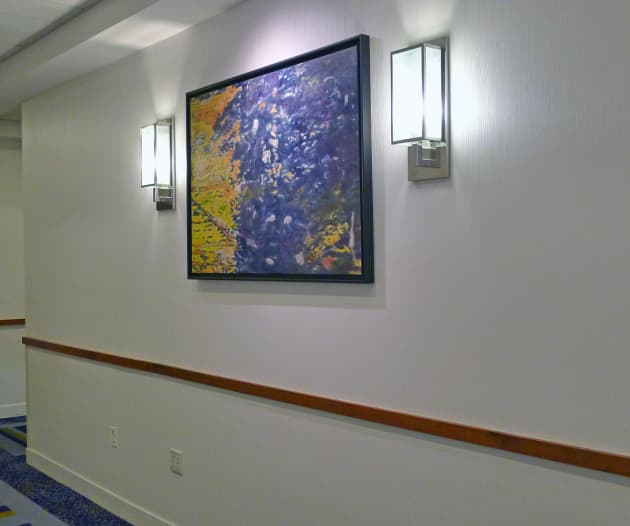 Client: Soho Myriad
Location: New Brunswick, NJ, United States
Completion date: 2008
Project Team
Artist
Joanie Gagnon San Chirico
Chapeaux Studios
Art Consultant
Jennifer Wellman
Soho Myriad
Overview
Three paintings for the second floor lobby.
Dimensions:
1 @ 54h x 45w 2 @ 32h x 46w
Materials:
Acrylic on canvas
Goals
I visited the site and created paintings that worked with the overall design of the hotel, using colors that coordinated with the flooring, walls and other existing art as per the art consultant.
Process
As the artist, I sent in-progress photos often to the consultant.