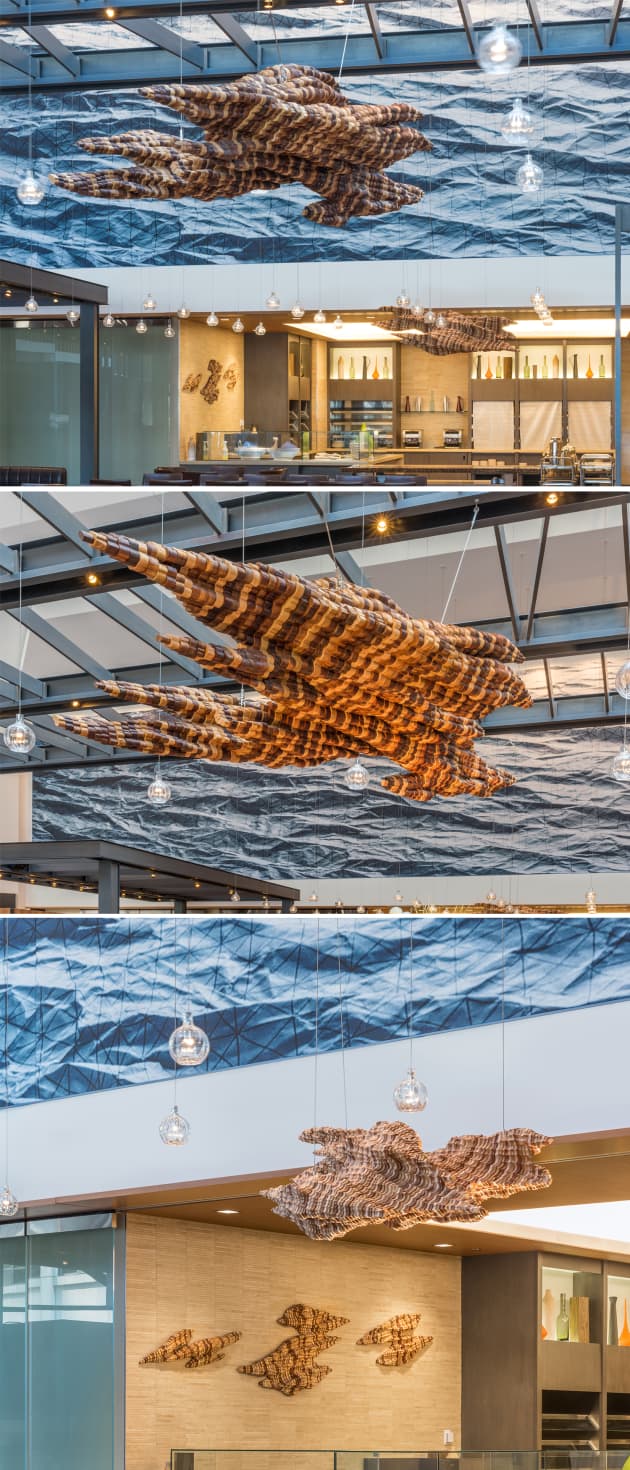 Photo: James Steinkamp, Steinkamp Photography & Ben Butler, Ben Butler Art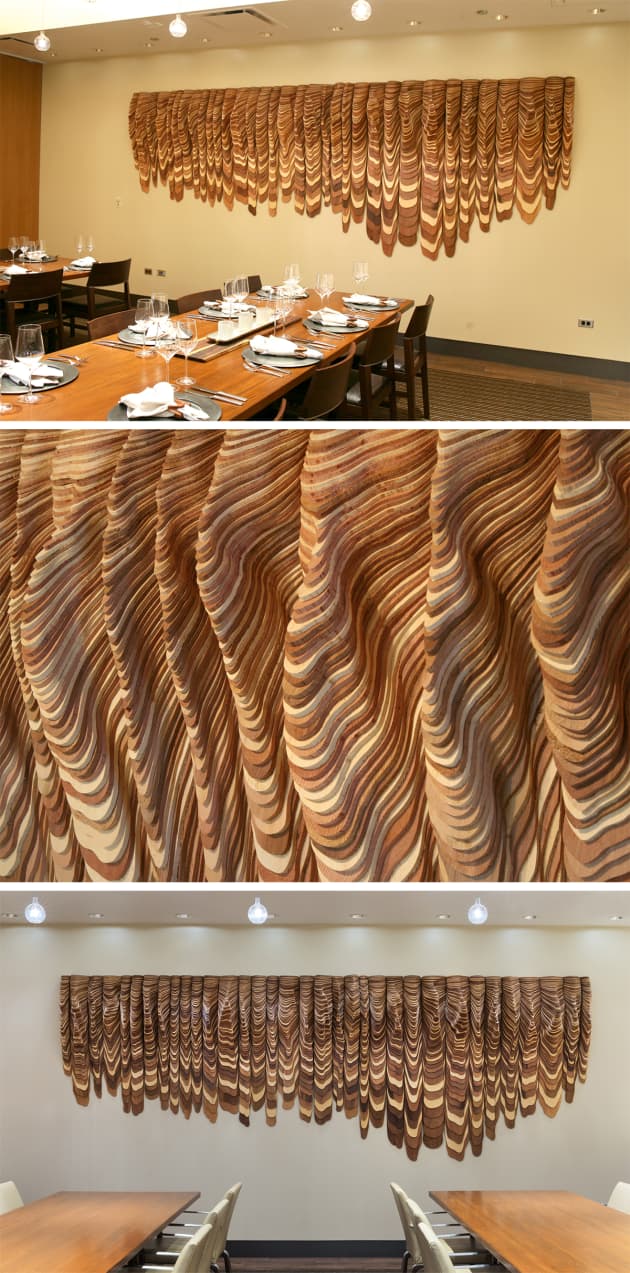 Photo: James Steinkamp, Steinkamp Photography & Ben Butler, Ben Butler Art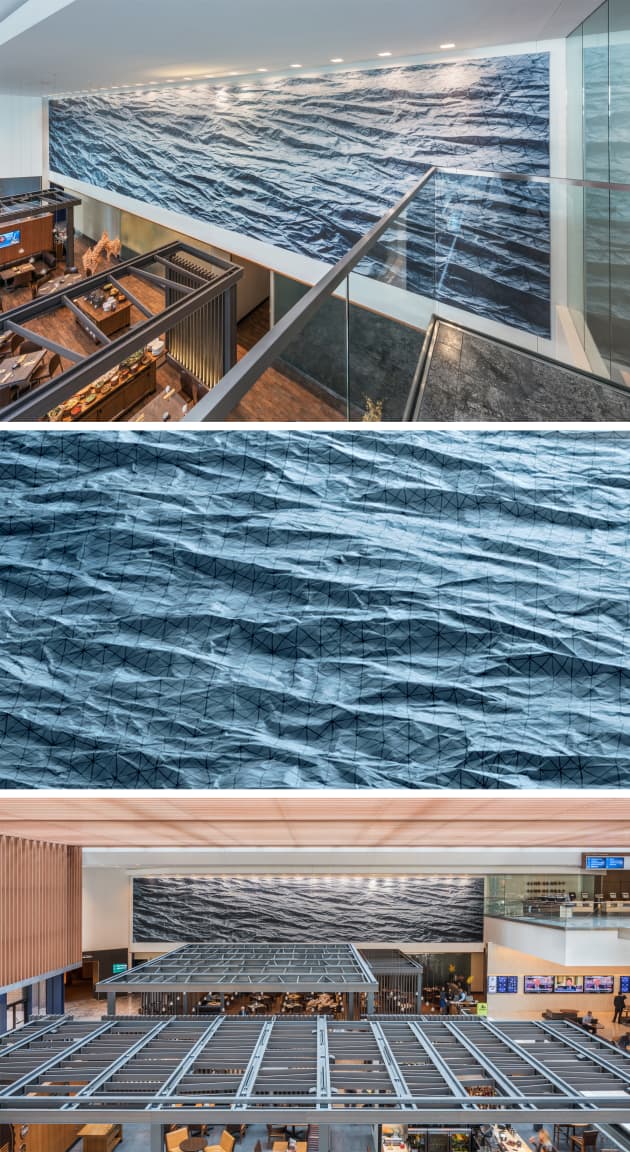 Photo: James Steinkamp, Steinkamp Photography & Ben Butler, Ben Butler Art
Client: Kato Kagaku Co., Ltd
Location: Chicago, IL, United States
Completion date: 2013
Artwork budget: $270,000
Project Team
Interior Designer
Bentel and Bentel Architects
Bentel and Bentel Architects
Architect
Bauer Latoza Studio
Bauer Latoza Studio
Client
Kato Kagaku Co., Ltd
Kato Kagaku Co., Ltd
Artist
Ben Butler
Ben Butler
Industry Resource
Kaplan Gehring McCarroll Architectural Ligthing
Kaplan Gehring McCarroll Architectural Ligthing
Artist
James Kennedy
James Kennedy
Overview
Located next to the intersection of Wacker Drive and Michigan Avenue and on the southern shore of the Chicago River, Hyatt Regency Chicago is an urban landmark. Not only is the hotel the site of countless important national conventions and events, but its amenities such as its bar and restaurant and the iconic glass enclosed atrium are recognized city institutions. The recent renovation sought to polish these distinguished parts, bringing a building which was designed over thirty years ago into alignment with the most recent additions to Chicago's architectural skyline. 35,000 SQFT
Goals
The central vision behind the renovation is that of the atrium and lobby as a grand urban space. The earlier space was hard to navigate and difficult to find the correct path without a heavy use of signage. Our design for the architecture and interior design was meshed with the artwork which had two tasks: one as way-finding elements, and secondly as visually telling the visitor about their specific location by the river and lake in Chicago. The artwork commissioned was uniquely tied to the city. The artist, Ben Butler, grew up in Chicago and his father and grandfather had sailed on Lake Michigan. He had a keen knowledge of the windy surface of the water which is celebrated in "The Lake" piece which spans the grand atrium creating a "window" of nature on the back wall. The wood sculpture in the water called "The River and the City" greets the patron at the front door. The lobby of the hotel is easier to navigate and more energetic than ever. Ben Butler's sculpture crafted from different wood types, "Formation I, II, and III" and "Furrowed" are in the American Craft Restaurant which celebrates craft beer and local food.
Process
The collaborative process worked well because Ben Butler knew the space and the city well. We found Ben's wood sculpture on the Internet which fit the direction of "craft" that we wanted in order to warm up the existing cold space. We learned that Ben also did beautiful drawings, so the idea of the Lake piece was a home run. Ben also knew that we had a budget to work with, so he suggested many cost saving ideas. The largest piece is actually a photographed crumpled paper with a grid on it that creates the illusion of water under windy conditions. He made it in several pieces for its installation. The hotel was also pleased with the artist selection which celebrated one of their own as Ben had attended the Art Institute of Chicago!
Additional Information
Ben Butler's artwork is both cool and warm in tone, and set against one another they enrich each piece. Both are about nature and the location. They complement our own material palette of warm woods and blue granite. Other program areas are Big Bar, Stetson's Restaurant, registration and the concierge area.