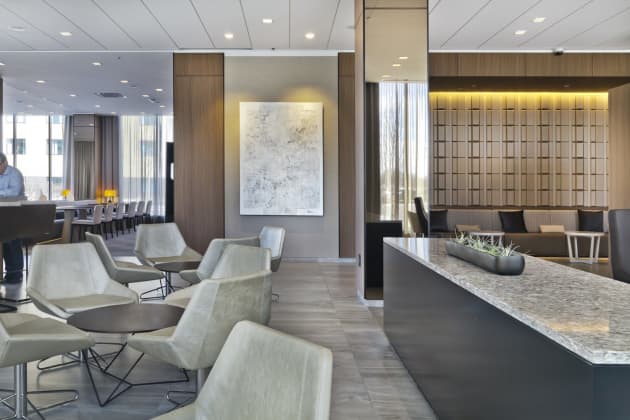 Photo: Gilbertson Photography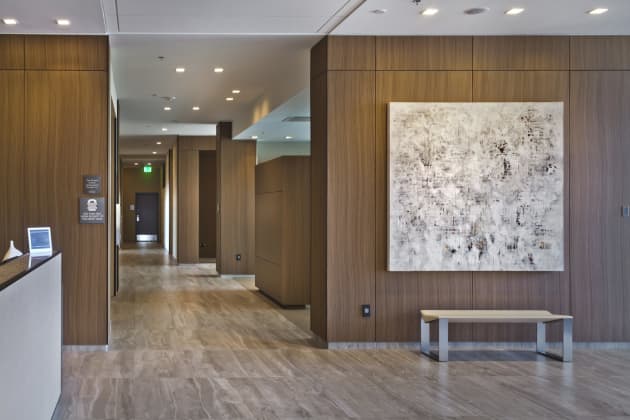 Photo: Gilbertson Photography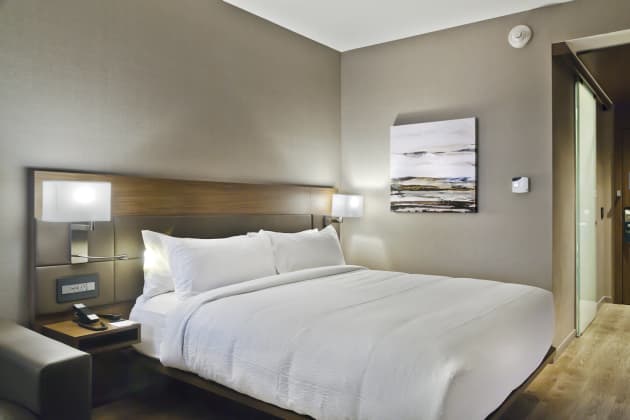 Photo: Gilbertson Photography
Photo: Gilbertson Photography
Client: AC Hotel
Location: Bloomington, IN, United States
Completion date: 2016
Artwork budget: $50,000
Project Team
Client
David Peters
Terratron
Architect
Aaron Roseth
ESG Architecture and Design
Overview
A neutral palatte of acrylic on canvas painted with modern lines complement the interior design of this luxury hotel lobby. Modern, abstract landscapes coordinate and provide interest within guest rooms.
Goals
For this sophisticated hotel, it was important to integrate the multiple artworks into the architecture and interior design of the spaces which they would occupy. As you can see with these images, this important goal was achieved.
Process
This project was an amazing collaborative conversation between owner and artist. We met regularly and at great length to create what was possible for the lobby of the hotel.
Additional Information
The multiple paintings for this project are as follows: Quixote, 72 x 180 inches; Martello, 84 x 40 inches; Sisyphus, 72 x 84 inches; Horizon with Green #5, 24 x 30 inches; Horizon with Green #2, 30 x 30 inches.